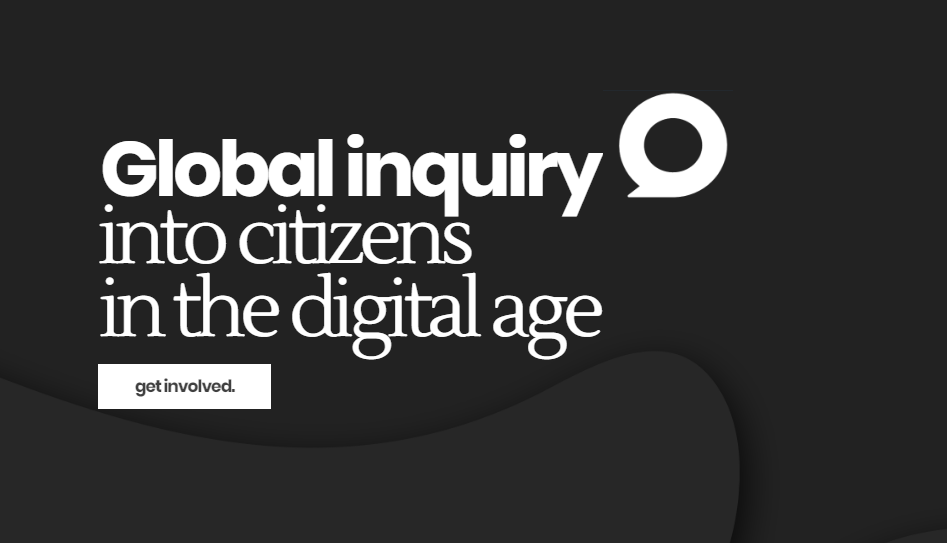 A coalition of community organisations – representing over 200,000 people worldwide – has launched a global inquiry into the problems caused by technology on society. It will form the basis of a Global Agenda, pitting itself as the citizens-led SDGs for technology and societal progress.
Led by The Fourth Group – a union of citizens established to hold technology companies to account – the coalition will host a series of conversations in each region of the world.
It will ask the public:
What are our rights and responsibilities as citizens in the digital age?
What is the biggest problem caused by technology?
What can citizens practically do to address this problem?
The inquiry will inform the development of a Global Agenda which will outline these major issues and a set of solutions in the form of policies, initiatives, and campaigns. The Global Agenda will be launched at Politics Summit 2018 in London on 13 November. Following the launch of the Global Agenda, the coalition will work with governments and businesses to implement changes.
"Businesses and governments alone cannot shape the technological revolution: Citizens must also have a seat at the table. That's why we're building a Global Agenda to represent citizens' interest. The first step is running an inquiry to hear what citizens around the world want from the fourth industrial revolution. It's time to build the power of civil society to ensure innovations lead to progress for all, leaving nobody behind." – Alvin Carpio, Chief Executive, The Fourth Group
The inquiry will run between July and August 2018. People can submit their views by going to www.weareunitedcitizens.com.
The Fourth Group was established to shape technology for good, leaving nobody behind. It is a membership organisation which informs the public about technological trends and its impact on society. It works with and influences politicians and technology companies to implement changes in policy and practice., For more information, go to www.fourth.group.
The Fourth Group is partnering with the following organisations to run the inquiry: University of Queensland, One Young World, Global Social Entrepreneurship Network, Democracy.Earth, Entrepreneur First, Kumu.ph, Network Capital, Quartz, Colour Content, and the Pan African Human Rights Defenders Network.
Politics Summit 2018 is a global gathering of citizens and leaders from political parties, think-tanks, civil society, business, and campaigning groups. The event is a space and platform for people to discuss the most pressing political issues of our time. For more information, go to www.thefourthgroup.org/politics-summit-2018.
Get involved with the inquiry here.