A One Young World Ambassador is fronting an ambitious scheme that aims to smash a glass ceiling preventing young black British talent and entrepreneurs from getting support for their start-up ideas or progressing beyond middle management in corporate careers.
The Black Entrepreneurs' Award is being set up by KPMG, one of the 'Big Four' global auditing companies, in response to Government reports that show that talented black employees are increasingly choosing to become self-employed and found start-ups after experiencing barriers in the job market, only to find new difficulties in accessing the support that will make their businesses investment-ready.
Introducing the Black Entrepreneurs' Award. Managing Partner Philip Davidson and Graduate Olu Odubajo discuss how budding Black entrepreneurs can get their Start-ups investment-ready with this new acceleration programme. Apply now: https://t.co/hBfUZZo7gL pic.twitter.com/9WNDZ4mNUy

— KPMG in the UK (@kpmguk) June 13, 2018
One Young World Ambassador Olu Odubajo, a KPMG graduate, is leading the drive to get black entrepreneurs to apply for the award, which offers three entrepreneurs of black heritage access to a 12-month accelerated business growth programme that will see them given the same level of support which KPMG provides to clients. Entrepreneurs will be assigned a dedicated senior KPMG professional to provide mentorship and coaching; they will attend expert-led workshops covering leadership, strategic growth, negotiation and fundraising; they will receive £5,000 in investment and access to publicity via KPMG's PR channels.
Olu commented, "At OYW, I heard stories of young leaders who used their organisations to create change. I learnt you don't need all the answers at the beginning, you just have to start. Leaving with a sense of responsibility to take action, this led to the idea of the Black Entrepreneurs Award."
The awards follow growing concern that black talent is going to waste. "While the number of Black founded startups in the UK is increasing, we know that lack of support and funding can mean that Black entrepreneurs can become stuck early on in their journey," says Olu. Mike Butcher, London-based editor-at-large at TechCrunch, commented last year: "It's great that there are so many UK 'women in tech' type groups now, but where's the support & groups for black tech founders?"
Government research in 2013 found that 35 per cent of those of black African descent in the UK, and 28 per cent of black Caribbean descent, had aspirations to start up their own businesses.
Olu acts as a mentor to KPMG Managing Partner Philip Davidson on "what it's like to be a black colleague at KPMG". He was the first mentor to be selected on the reverse mentoring programme set up by the African Caribbean Network for members of the Executive Committee and Inclusive leadership Board. After the pilot programme, they got lots of really positive feedback that earlier this year KPMG's Inclusion and Diversity team led the expansion to roll it out more broadly across the firm.
"You don't need to have all the answers to start something. Just start." @kpmg's Olu Odubajo on his post #OYW experience. pic.twitter.com/8xYCb8BId8

— One Young World (@OneYoungWorld) April 27, 2018
"The programme aims to build an inclusive workforce by connecting partners with ethnic minorities to provide fresh perspectives and insights on their culture and business issues. This will broaden the experience of our partnership group working with people that don't look like them," says Olu. "I have a vision that the scheme will eventually reach 100 partners being mentored by 100 ethnic minorities. I believe this will lead to new thinking and different conversations both within and outside the firm about race and inclusion."
While KPMG says the Black Entrepreneurs' Awards are designed to increase "social mobility" and to "support the business community" by backing black talent, it also acknowledges that it sees an opportunity for itself "to engage with the trend" of rising black entrepreneurialism.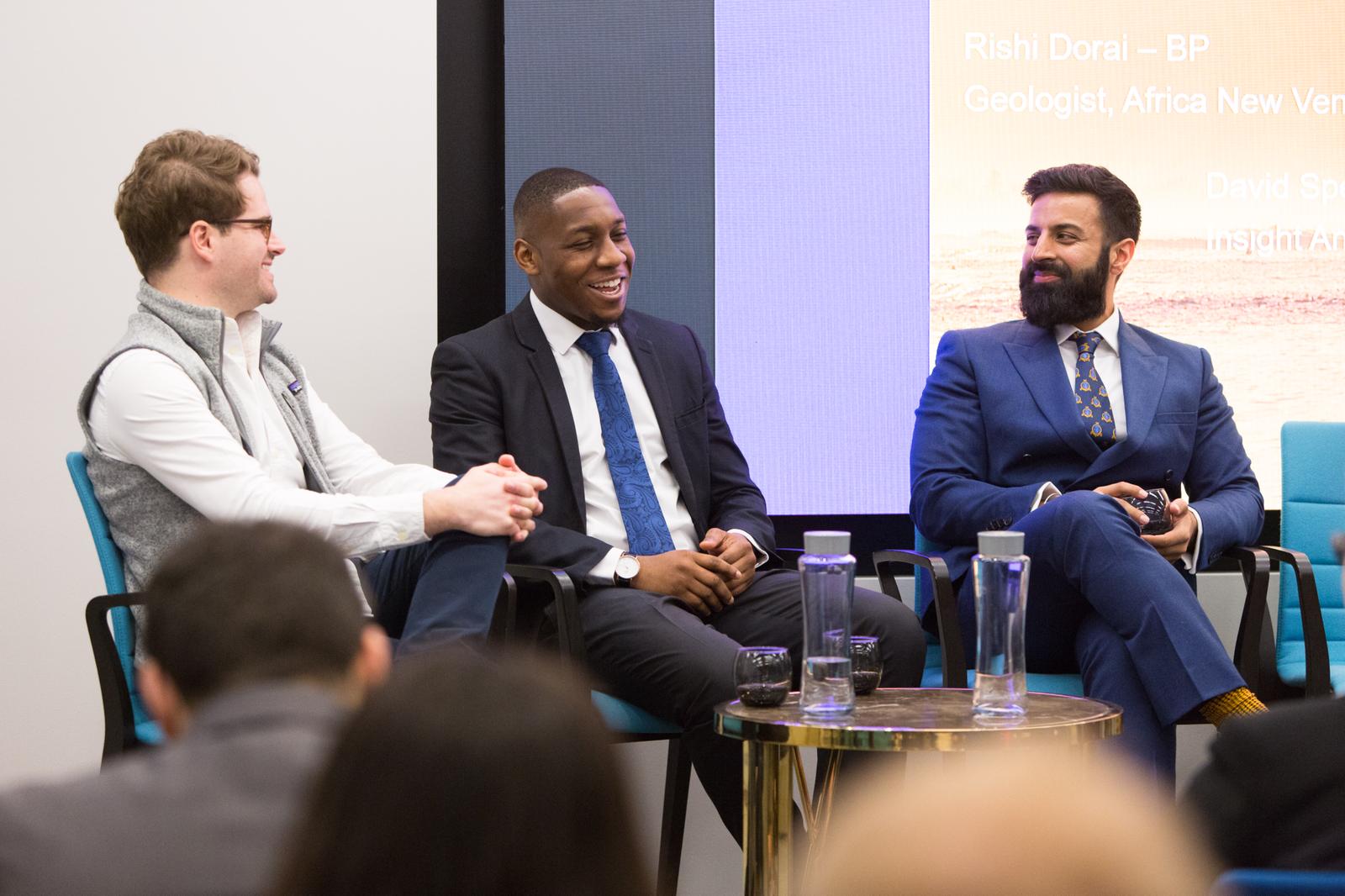 "Studies show that people from black heritage backgrounds often face barriers in progressing beyond middle management - this has led to a growing trend of black entrepreneurs becoming self-employed and the growth of black founded startups," says Mr Davidson. "We are absolutely determined that there are no barriers to progression for black heritage colleagues in KPMG but we also recognise that there's an opportunity to engage with the trend that we have seen."
The Black Entrepreneurs' Award will also help KPMG build networks with black talent. "We want to help level the playing field and in the process continue our own learning. We will offer the three winners access to the same deep technical and business expertise we provide to our clients and introduce them to our networks as we help them to succeed."
Applications for the awards, which are open to people of Black heritage background who run a "promising startup business" and are registered and based in the UK, close on 20 August.