It has hosted Hollywood stars including Christian Bale, Lena Dunham and Spike Lee, and next week the globally-renown BUILD live interview series is to turn its attention to One Young World.
BUILD, which has an international audience of millions, focused on One Young World in two shows which highlighted its work with young leaders in the fields of social entrepreneurship, fair trade, LGBT rights and women's empowerment.
During a 60-minute session beginning 10am (EDT) on Wednesday 13 June, One Young World co-founder Kate Robertson appeared in conversation with the former editor-in-chief of Elle magazine (US edition) Robbie Myers and celebrity stylist Sarah Slutsky who has dressed the likes of OYW Counsellor Emma Watson.
The discussion explored hot topics in the fashion industry, including the continued lack of women in senior roles. It also addressed the presence of clothing brands on social media and the consequent impact on the anxiety levels and body image of users of those sites. They also tackled the responsibility of the fashion sector to produce sustainable clothing and to cater for people with disabilities.
Sarah, who began her career at Vogue, has prepared stars including Elizabeth Olsen and Rachel Brosnahan for red carpet appearances, in addition to being the stylist for Emma, who is a One Young World Counsellor. Sarah has also helped launch the tech start-up Cinematique, which makes videos touchable and shoppable for clothing brands including Net-a-Porter and Stella McCartney. She is also Creative Director for the jewellery brand Shiffon.
Roberta "Robbie" Myers is one of the most prominent figures in fashion journalism. She stood down as VP Brand Content/Editor-In-Chief of ELLE last September after 17 years in the post. ELLE is the #1 fashion brand magazine in the world with more than 28 million readers, users and fans across all mediums. Under her near two-decade leadership, she helped grow the magazine into a multimedia brand. It was the first fashion magazine to have a website, app, to do VR and be part of a category-changing show, Project Runway. Critically, she led ELLE to embrace social entrepreneurship and honor creative, successful women which no other national media brand did at the time. She is credited by New Yorker for having overseen a magazine which produced "crisp journalism and cutting-edge fashion photography". She has been present at Paris fashion shows on more than 50 occasions.
Later on Wednesday, at 6 pm (EDT), Kate featured in a second BUILD Series session, this time in discussion with four One Young World Ambassadors. The conversation explored LGBT rights, education, gender equality and fair trade.
Speakers discussed their key insight in creating social impact projects and talk about the influential role of the One Young World Ambassador community in their growth as international entrepreneurs.
Ben Conard, founder of Five North Chocolate, talked about his journey in supporting cocoa farmers around the world while building a business selling nutritious chocolate snacks. He was named by Fair Trade International as the number one fair trade advocate in the United States and one of the top ten in the world.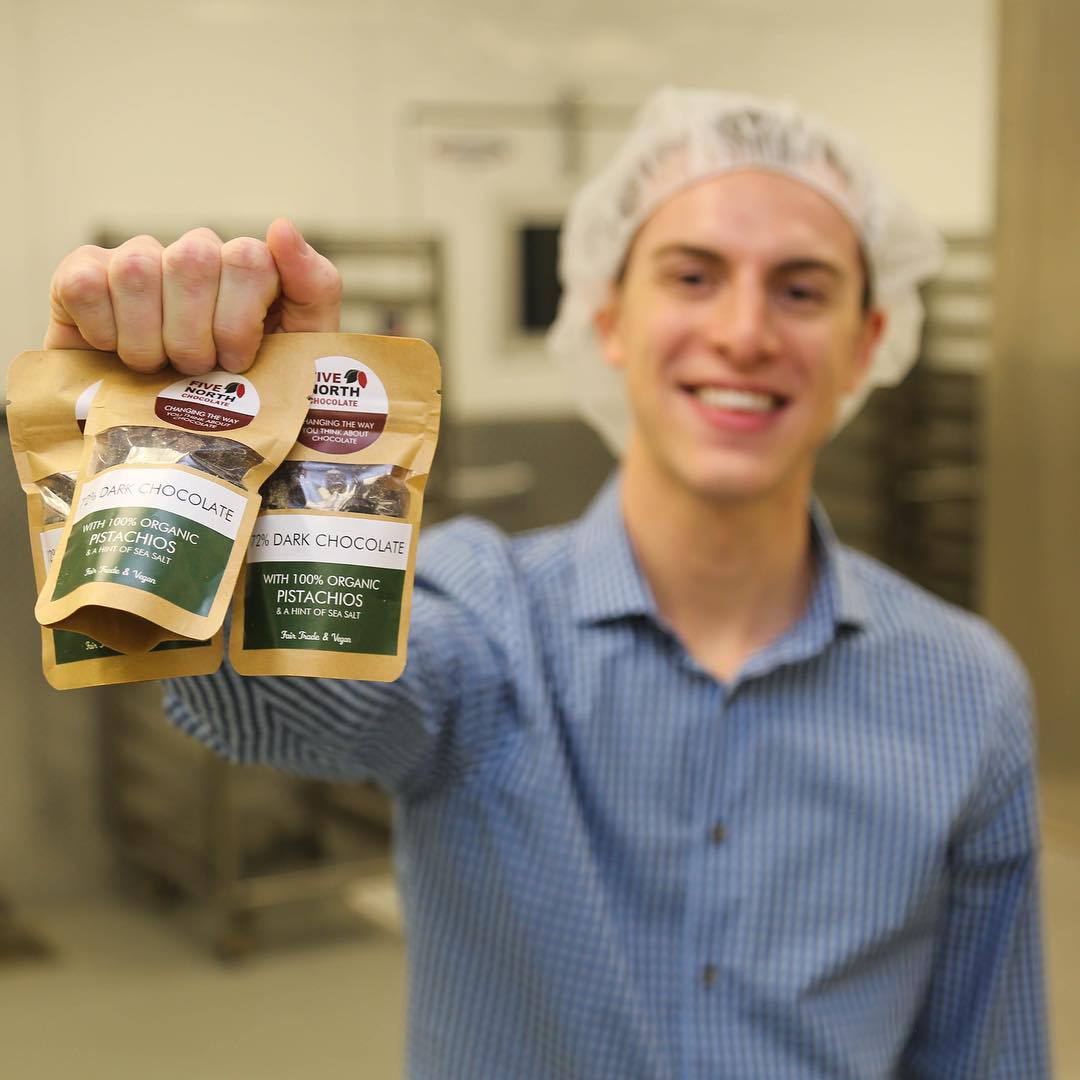 Amir Ashour is the founder of IraQueer, Iraq's first LGBT rights group, and is studying for a masters degree in human rights at Columbia University. He is building a sustainable business organisation from his eight years experience in campaigning for the rights of LGBT+ people, sex workers and other marginalised groups.
Shilpa Yarlagadda is the founder of Shiffon Co, a jewellery brand that is dedicated to women's empowerment and which has the slogan "Wear the Change You Want to See". It donates 50 per cent of profits from sales of its Duet Pinky Ring collection and ten per cent of profits on other sales to the Startup Girl Foundation, which funds seed grants for female entrepreneurs. Their first grantees were One Young World Ambassadors.
Bozhanka Vitanova is a leading researcher on the factors that lead to entrepreneurial success. A National Science Foundation I-Corps Instructor and a Fulbright Scholar, she has formulated the concept of an entrepreneurial muscle memory. Bozhanka, who serves on the board of directors of Hack for Big Choices and works across five continents, has helped in the building of more than 100 businesses in 35 countries.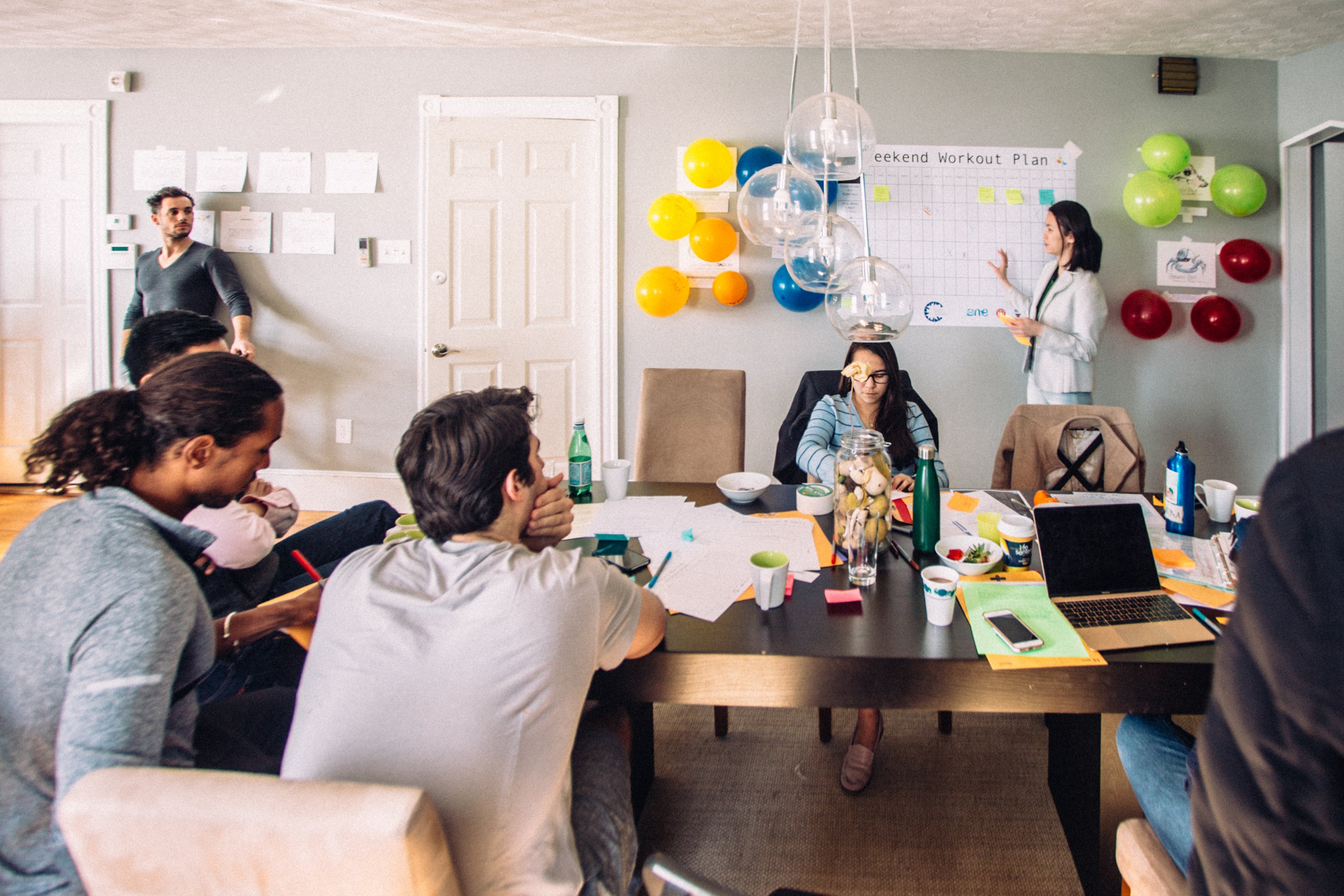 Following the evening BUILD session, the attendees joined forces with Verizon's international day of volunteering and put together 150 disaster relief kits for those affected by devastating hurricanes. A big thank you to OYW Ambassadors Ryan Sagawa and Tony Uhl of Verizon for making this event possible. 
[[[image-5-native]]]
The BUILD series is produced by global media conglomerate Oath, which owns media brands including HuffPost, Yahoo! and AOL.