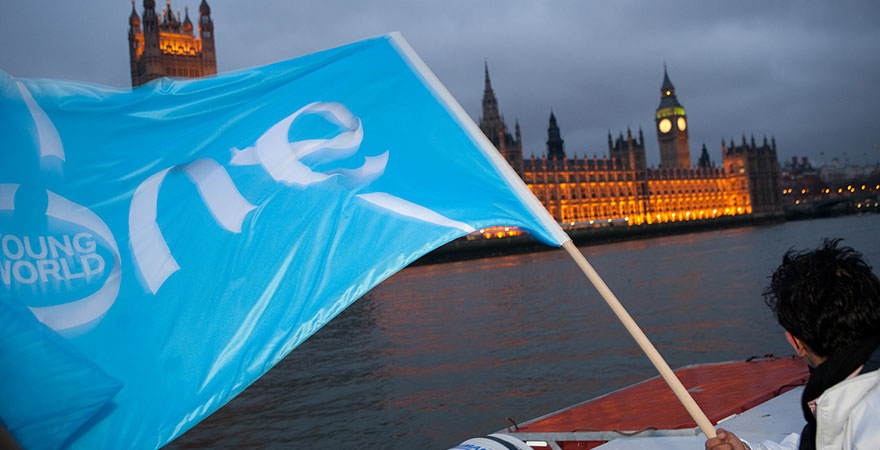 On 24 April, One Young World officially announced that it will be coming 'home' next year to London for its 2019 Summit, the city where it all began back in 2009.
The announcement was made on Tuesday morning at Change Makers Summit co-hosted by Bloomberg and Seven Hills. The flagship event brought together leaders in business, innovation and philanthropy to tackle to further drive the agenda that business is a vehicle for social impact.
Announced during the Summit's first session, OYW co-founder Kate Robertson delivered a keynote address followed by a film of UK Prime Minister Theresa May sharing the news. 3 OYW Ambassadors then took to the stage to share how their Summit experiences catalysed their work and advocate why OYW is valuable to them as young leaders: Hussain Manawer, poet and mental health campaigner, Simon Rodgers, Former Head of Diversity and Inclusion at Aviva and Fatima Zaman, civil servant and countering violent extremism advocate.
The day was capped with a party held at Shoreditch Platform, where over 150 OYW Ambassadors joined to celebrate the news.
This Tenth Anniversary Summit will be the largest ever staged, with 1,500 young leaders from every country in the world coming together in Westminster between October 22nd and 25th, 2019.
Check out some of the highlights of the day shared on social media.