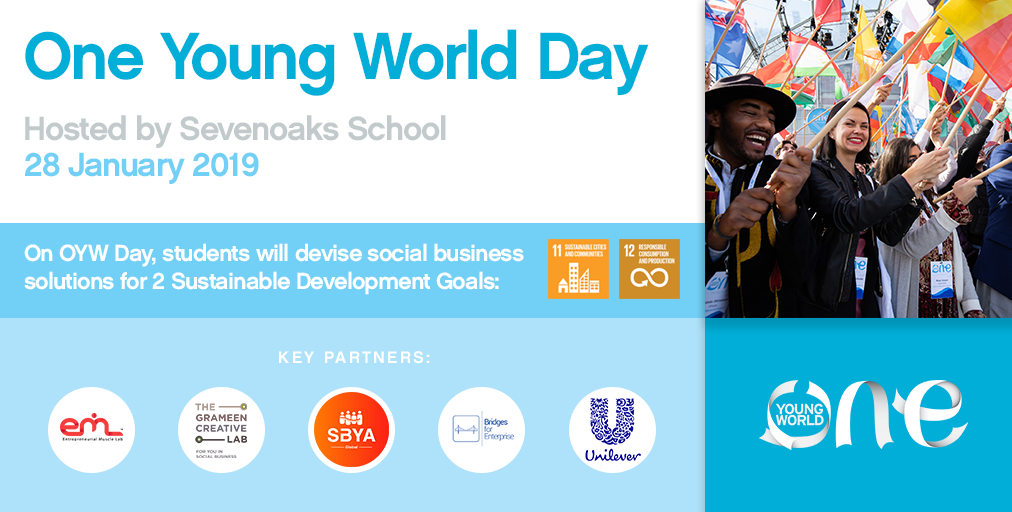 On 28 January, One Young World (OYW) hosted the first 'OYW Day' at Sevenoaks School in collaboration with the school's Institute of Service & Social Impact.
The day saw nearly 200 lower sixth form students take part in a full-day sprint ideation programme where they created social business solutions for specific challenges. From 10am-4pm, students had to form ideas from scratch and ultimately submit 2 key items: a social business model and 3 minute video pitch.
To divide the students into teams, each of them took Entrepreneurial Muscle Lab's (EML) Entrepreneurial Competency Assessment which identified their core tendencies and abilities. Based on the results, students were grouped into teams of 5-6, ensuring each one had a balanced, well-rounded set of skills and talents. EML was co-founded by Johan Bergman and OYW Ambassador Bozhanka Vitanova.
Each team was tasked with devising a sustainable social business solution which tackled 1 of 2 select UN Sustainable Development Goals and specific sub-themes:
Goal 11: Sustainable cities & communities: refugees, homelessness & disadvantaged communities
Goal 12: Responsible consumption & production: food waste, plastics, disposable fashion
Students had a couple of days to study the OYW Day Guide which contained key stimulus about the SDGs, sub-themes and building a social business. Resources were provided by Grameen Creative Lab, Social Business Youth Alliance and Bridges For Enterprise.
OYW Day kicked off with a keynote speech delivered by OYW Co-Founder Kate Robertson who emphasised the critical role the students play in building a more sustainable, inclusive world. Her session was followed by a lesson on the social business model canvas and more stimulus to get students in the zone. The challenge then began promptly at 10am, giving the students 6 hours across the day to work on their ideas and submissions.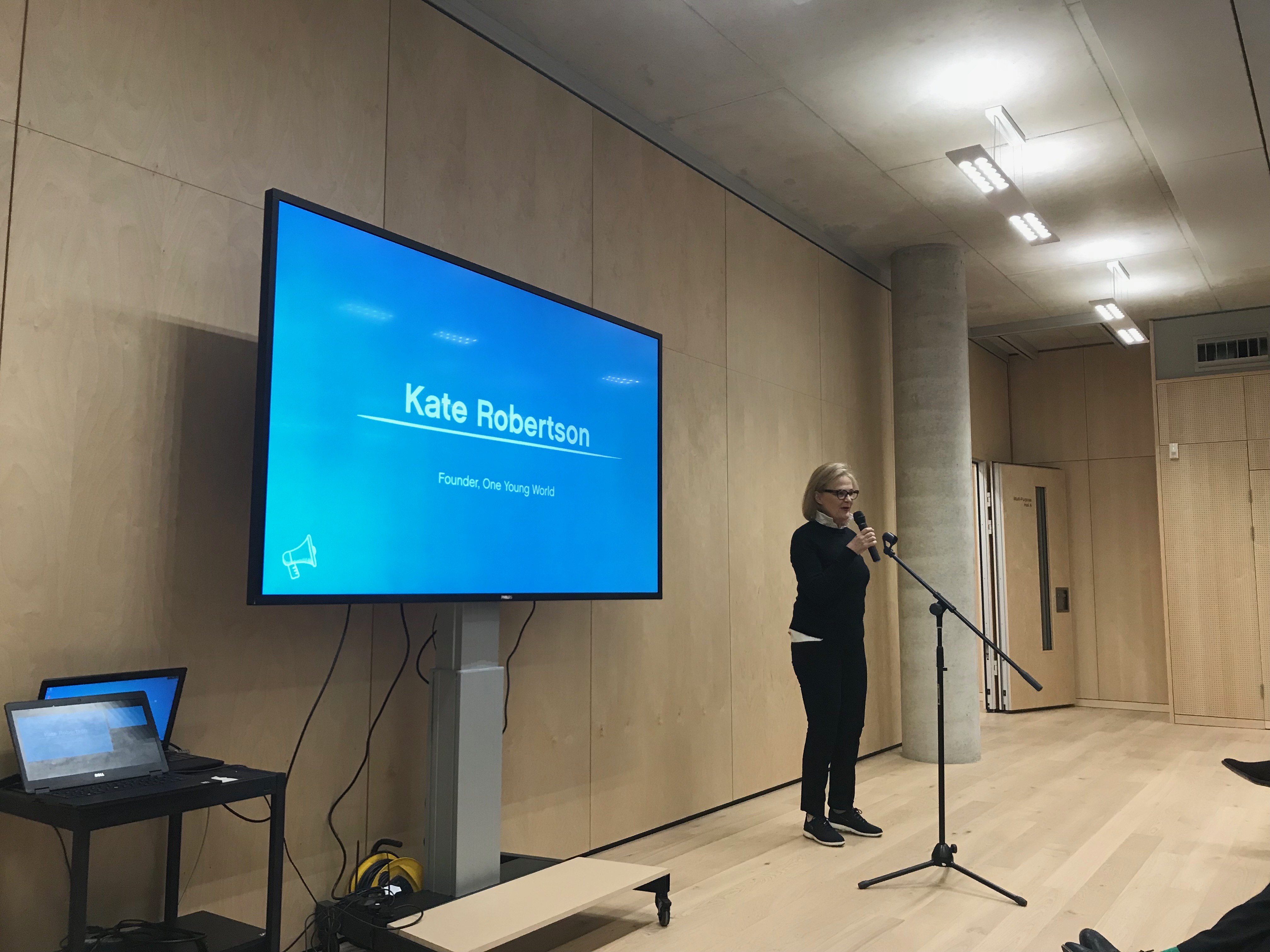 Nearly every group had a dedicated Mentor who was on hand to serve as a source of inspiration, guidance and expertise to ensure the teams stayed on track and followed the ideation process. The full list of Mentors can be found below - the day really couldn't function without these individuals who gave up their time to support the students.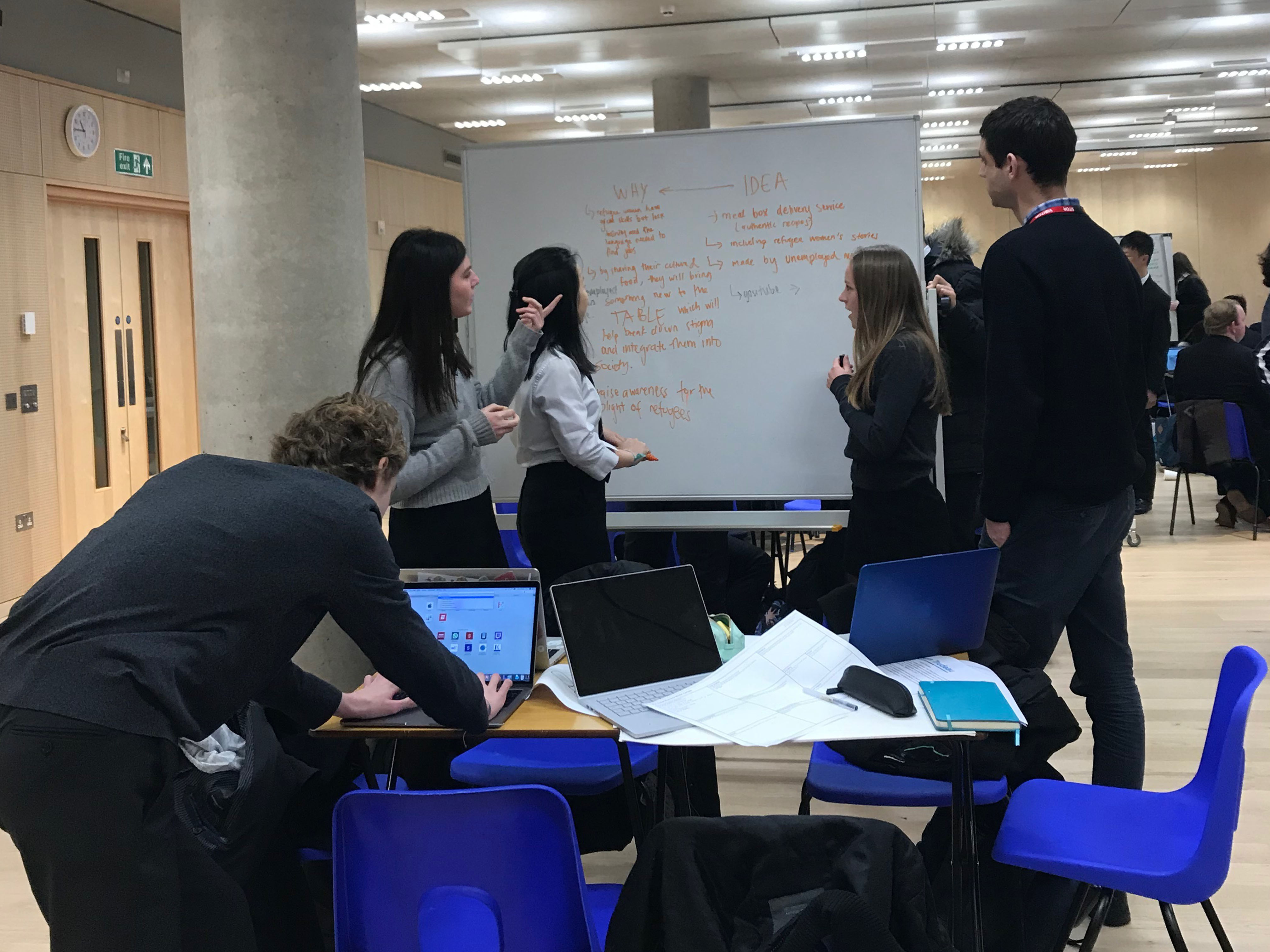 At the end of the day, teams raced to submit a proposal online by 4pm - they have until 4pm on 30 January to submit their video pitches via SeenIt, a user generated content app.
In the next couple of weeks, a panel of judges will review the proposals and pitches and ultimately select 1 winning team per SDG Challenge. Mentors serve a critical function in the judging process as Mentor feedback about team dynamics will make up 20% of the final judging score.
Winners will have the chance to visit Unilever's headquarters in London, take part in workshops related to their winning submissions and pitch their proposals to a team internally. The big prize has been kindly organised by Mentor and OYW Ambassador Dr Siobhan Gardiner.
The teams' completed submissions will also serve as entries for the school's Social Entrepreneurship Competition.
The day was organised by Julie Redding, Sevenoaks' Head of Social Entrepreneurship, Safoora Biglari of OYW and Tala Dajani, Senior Brand Manager at RB and OYW Ambassador.
Interested in hosting a hackathon-style day at your organisation? Get in touch: [email protected]
Thank you to all of our Mentors: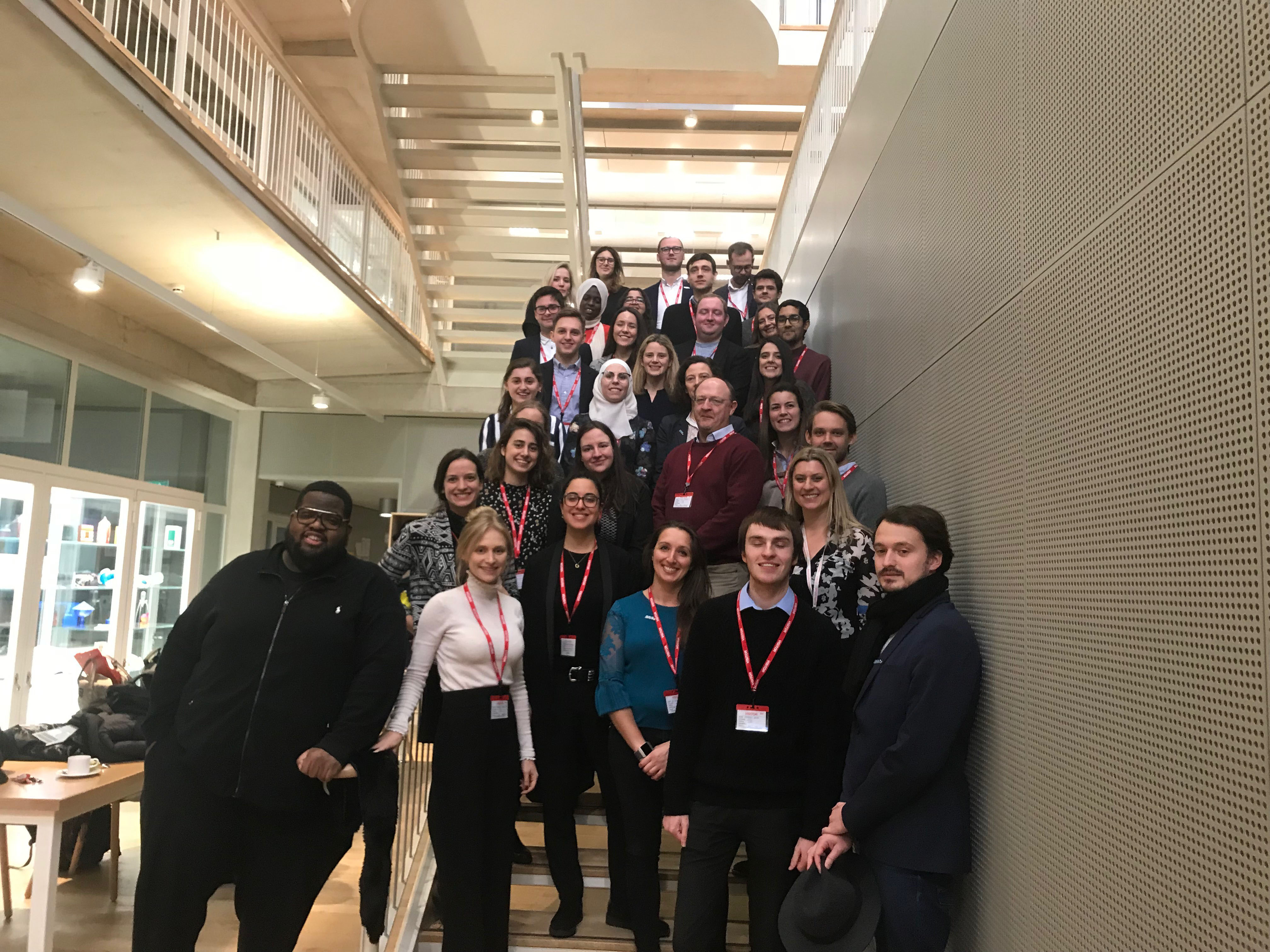 Adam Bradford, Queen's Young Leader & Director, Adam Bradford Associates

Anish Bagga, Director/Founder, Unitu
Barbara Yuste, Category Marketing Manager, RB
Capucine Deroulede, Law graduate, BPP
Emily Richards, Business Engagement Manager, University of Bath
Hannah Mason, Associate, KPMG
Hella Hoffmann, Senior Data Scientist - Thomson Reuters Labs
Isabel Vallejo, Global Brand Manager, Unilever
Johan Bergman, Co-Founder, Entrepreneurial Muscle Labs
Kate McAlpine, Director & Founder, ConnectGo
Laura Silva, Digital Strategy Associate Consultant, Cognifide (WPP)
Liam Tootill, Head of Operations, Founders of the Future
Matthew Dawes, Student, University of Bath
Paul Austin, Executive Coach
Rachel Elms, National Account Executive, RB
Ross O'Brien, Mechanical engineer / BP
Selin Yigitbasi-Ducker,  Founder and Managing Lead / Goodsted
Simon Rodgers, Head of People, One Young World
Siobhan Gardiner, Global Sustainable Business Technology Manager – Unilever
Solomon Smith, Founder, Brixton Soup Kitchen
Yamana Zedan, Student, University College London