*Homepage photo credit: MPA
My arm still hurts from being lifted from the ground by police officers and heaved roughly into a waiting vehicle, clattering against the door as I went.
It was the start of almost 24 hours spent in custody. My crime? Protesting against the world's longest civil war, which began in 1948 in a land then known as Burma and today still threatens the transition to democracy of the state of Myanmar.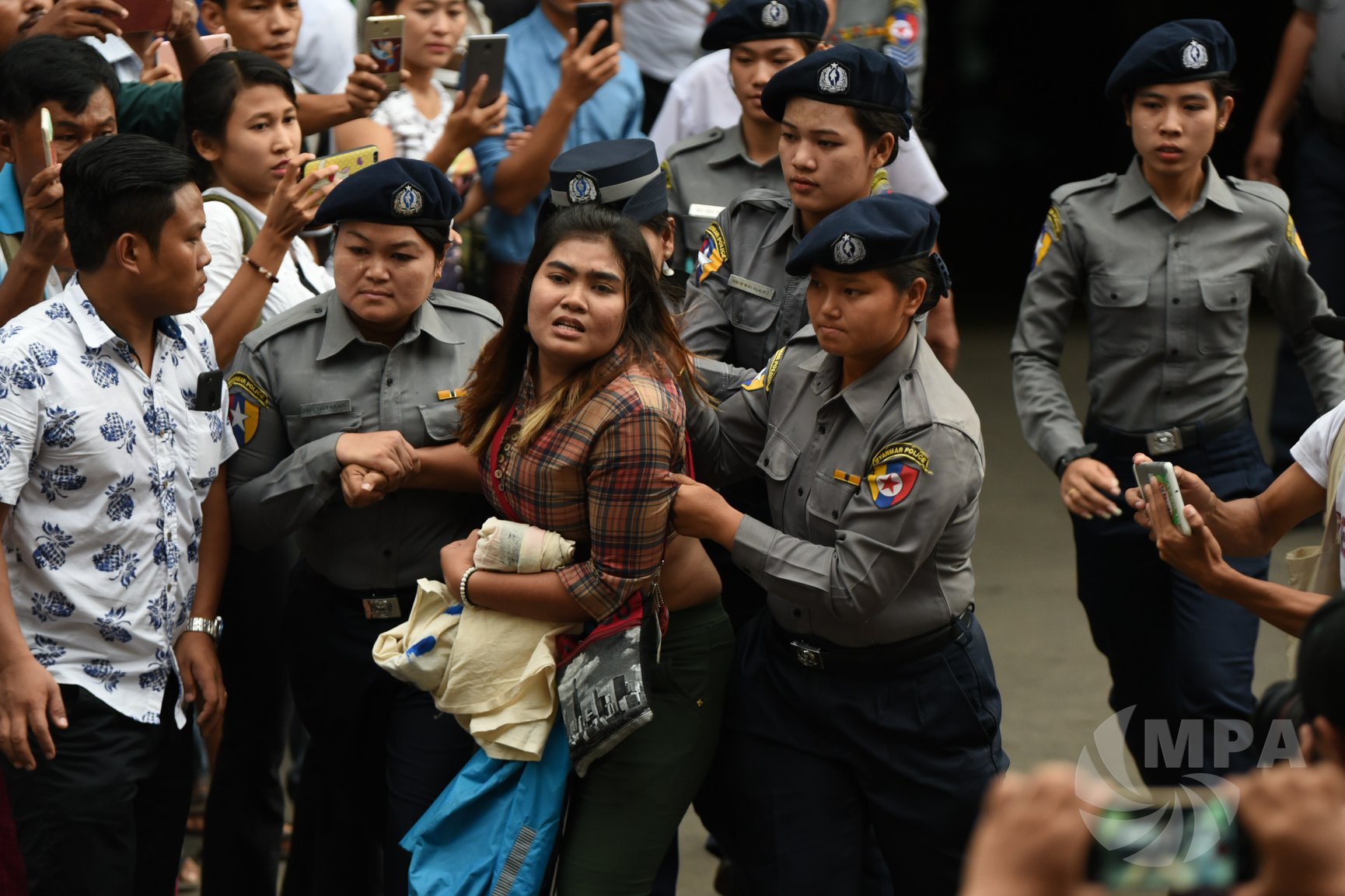 My ordeal, and that of 16 of my fellow peace protesters, is not yet over. Later this week we will go to court charged under Section 20 of Myanmar's Peaceful Assembly Law.
The irony of this charge is that we had gathered, as part of a group of around 100, to do exactly that: to assemble for peace. Instead we were met with violence.
To the approval of a counter-protest of pro-war supporters, who called for us to be detained and even killed, police with batons set about the peace activists.
When one of my friends was assaulted, I pleaded with the police to refrain from violence. In response I was arrested by a police lady. I told the officers I would go to the car peacefully and not run away and will go by myself. But they used force and lifted me up by the arm and threw me into the car so that still my arm is hurting. They pushed me again and again so that my arm was struck several times on the car door to the point that I thought it might be broken.
At the police station my mobile phone was confiscated. I was moved to another station, and then another. It was done so that supporters who might be looking for us wouldn't know where we were held. Five times I was refused the right to contact my family.
I was so angry and upset. We were just asking for peace and they met us with violence. I felt negative thoughts about the future of my country. The transition is going on for democracy but the military and police are behaving like this. It's not encouraging.
Since 2014 I have been involved in trying to end this was through my work for the Youth Participation In Peace Process committee. We have held a series of events to give the youth a voice in bringing peace and to fighting religious discrimination in Myanmar.
This latest protest in Yangon, Myanmar's largest city, was a broad public demonstration for peace. In advance, notification was given to police that the assembly was taking place. This will be our challenge to the charges against us; we followed the correct legal process and have done nothing wrong. I will also argue that the constitution guarantees that every citizen has the right to protest peacefully. So why did they arrest us?
The event began at 5pm on 12 May and for half-an-hour we recited poems, sang peace songs and held aloft signs with messages such as "Stop The War" and "Give Peace A Chance". The fighting between the Myanmar military and the Kachin Independence Army has left thousands and thousands of people trapped without food and shelter. Around 6,000 have fled their homes. We want the fighting to stop so that they can be given aid.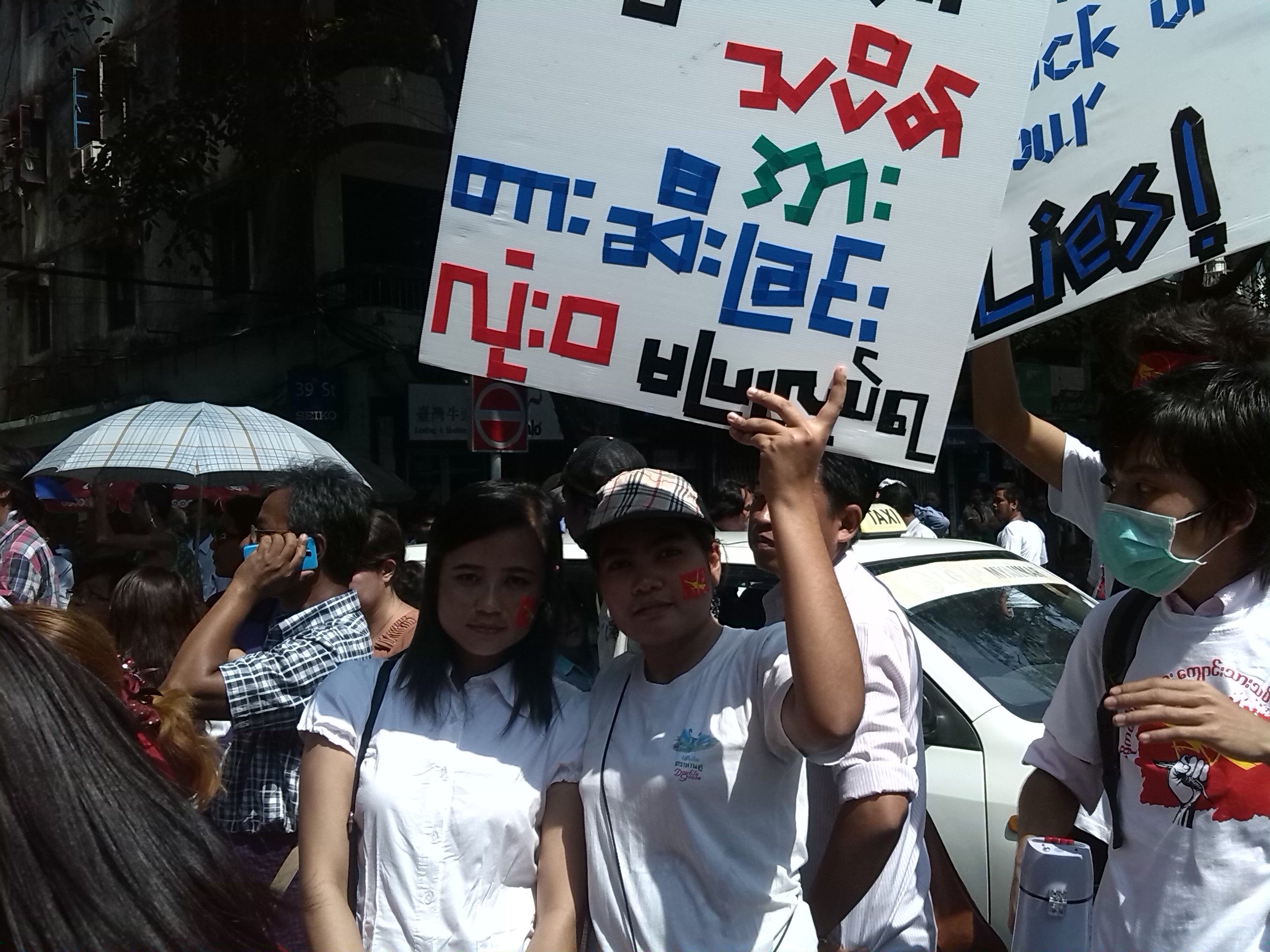 The police prevented us from moving. We had already agreed to disperse the protest and the officers had accepted that. But there was a group shouting that we should be arrested and killed. Some of these same people were previously present in violently confronting students who protested over changes to the education system. It appears there is a hidden agenda there and I wonder if they are being paid. It's a very bad sign for peace.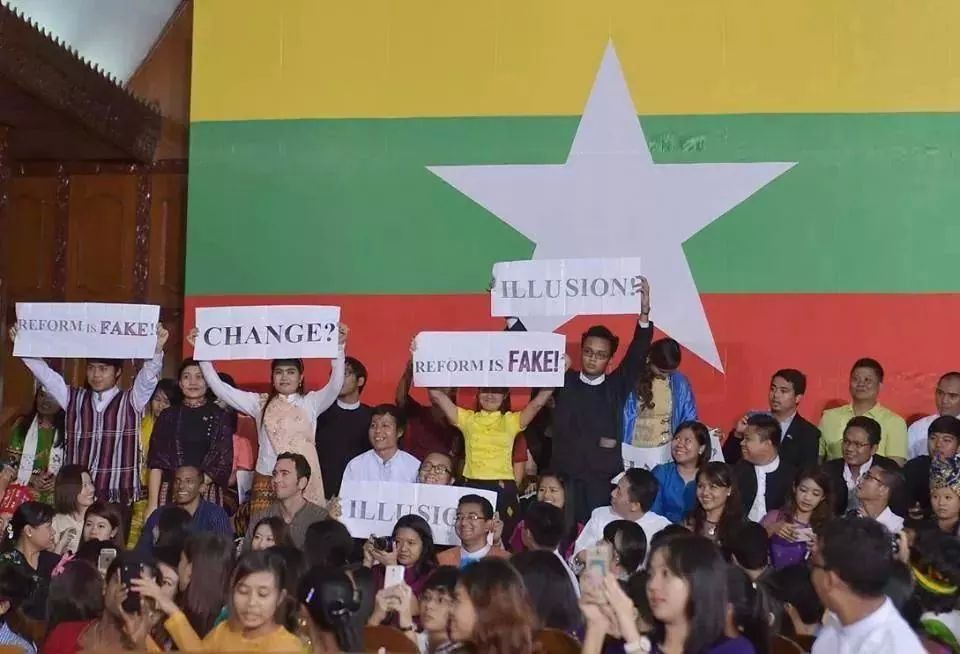 I attended One Young World's Summit in Bogotá, Colombia, last October, where the theme was peace and reconciliation. I was inspired by how young people were participating in the path to reconciliation that Colombia was taking after bring to an end its own civil war after 52 years.
Back in Myanmar I am less hopeful. After I was arrested I was subjected to a hate campaign because I am a Muslim, a minority group in Myanmar. My picture and ID appeared online, together with suggestions that I was being funded by a Muslim country, or the United Nations. None of my arrested friends received such attacks.
Days after our arrests, more people were charged over peace protests in other parts of the country, and for actions as mild as reciting poetry in a park. At least 41 people have now been charged in this latest crackdown.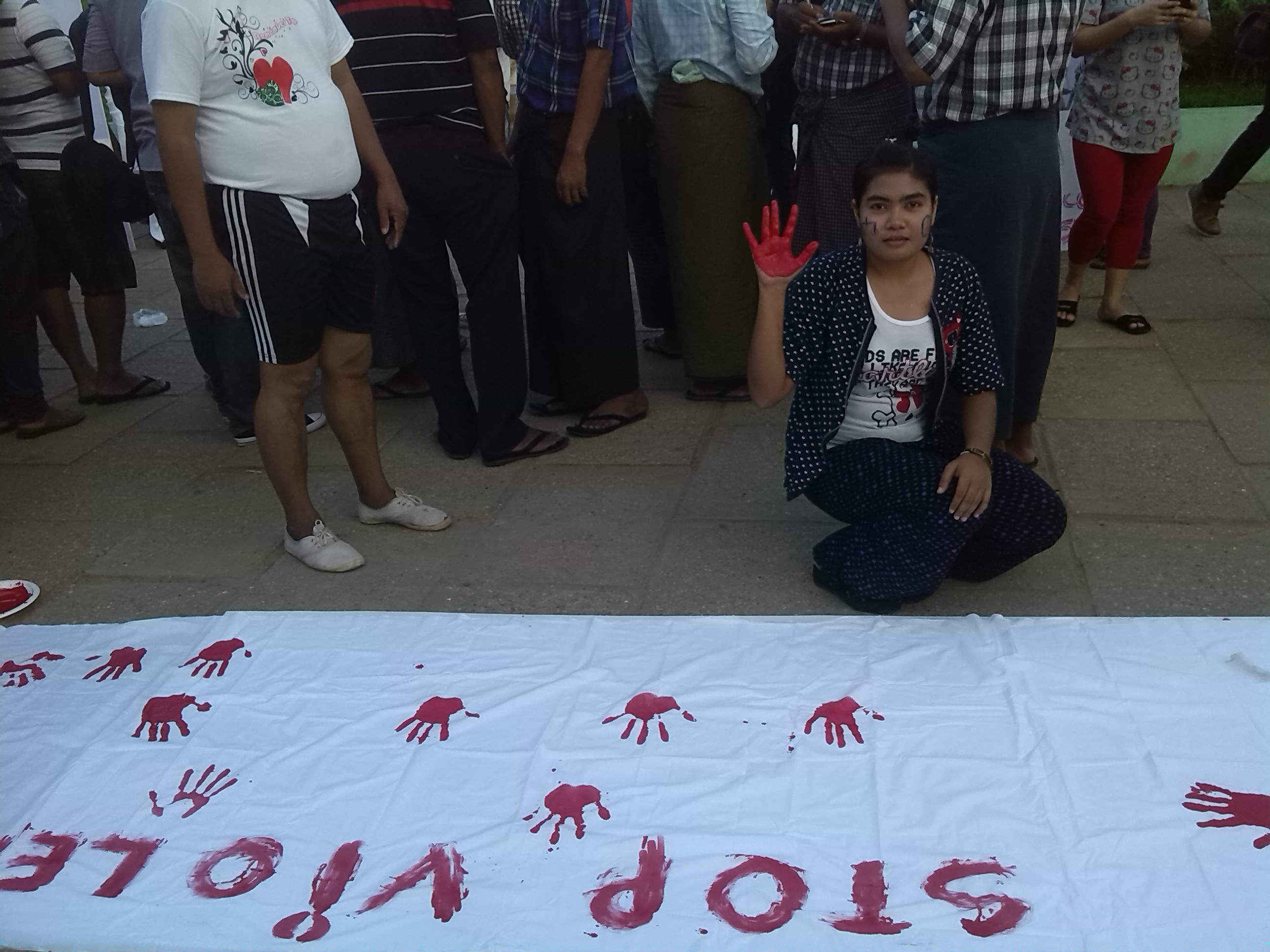 We will not stop our voice and we will continue speak out until civil war ends. Asking for peace is not a crime- it is the responsibility of every citizen. Without peace, how can we build our future nation building?
---
Khin Sandar Tun is a One Young World Ambassador from Myanmar. She is a young activist who is currently working as a freelance civic educator in Myanmar. She is serving as a coordinator at Peace Cultivation Network-PCN. She is also a committee member of "Youth participation in peace process (YPPP)" and a member of the Peace Education Working Group (PEWG). YPPP is trying to get youth involved in peace dialogues and the peace process in Myanmar.  She grew up as part of the Kaman minority group in a peaceful, diverse community in Rakhine State - it was subsequently destroyed in the ethno-religious conflict in 2012. As a victim of conflict herself, she is eager to work for peace. Her work has been recognised internationally, including by President Obama and the Human Rights Legal Clinic of Harvard Law School.