On Wednesday 22nd May, One Young World partnered with the Ramadan Tent Project to host an Open Iftar to mark the Islamic month of Ramadan.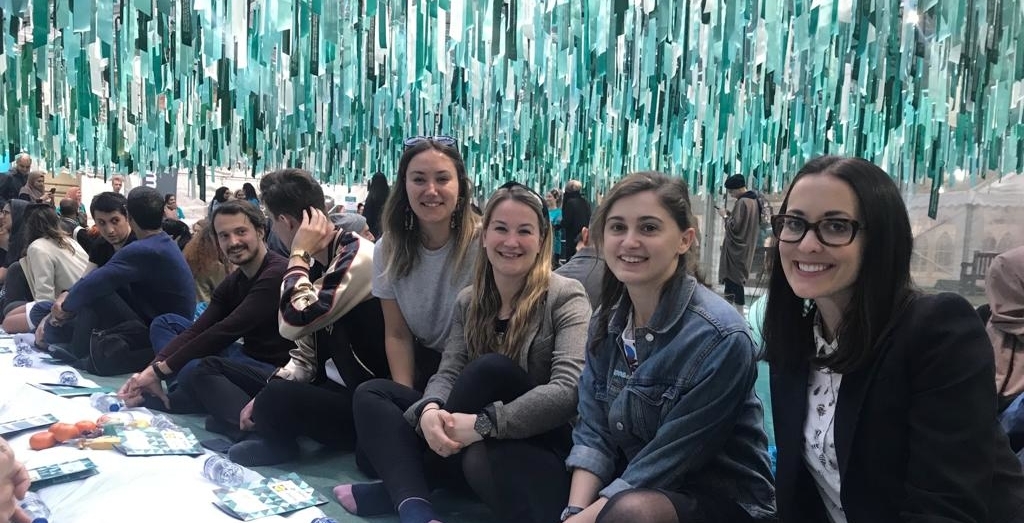 The Ramadan Tent Project provides free meals every day of Ramadan in an Open Iftar that welcomes people from all walks of life.
Ramadan is the Muslim month of fasting, which runs from 6th May to 4th June in 2019. During this month, Muslims fast from dawn until sunset, refraining from food, water and bad deeds. The word 'iftar' refers to the meal eaten at sunset upon breaking the fast.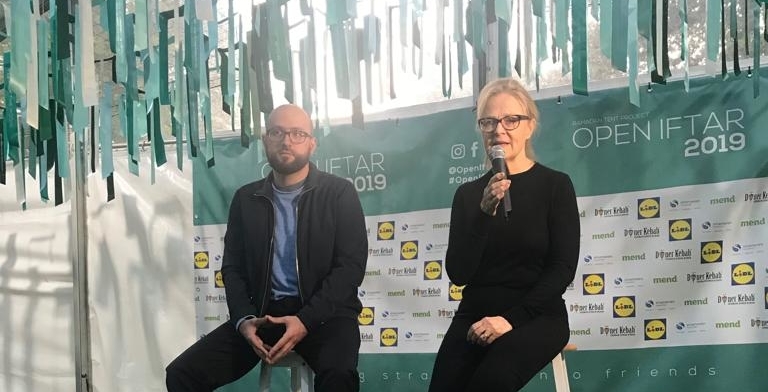 One Young World Founder Kate Robertson spoke at the event about the need for community cohesion in times of division. Both One Young World and the Ramadan Tent Project strive to connect people to overcome social ills, similarities that Kate alluded to in her address. 
Kate was joined on stage by UK Coordinating Ambassador Carlotta L. Giacché, and OYW Ambassador from PwC Yousra Abdelmoneim. Carlotta explained her role in bringing together the UK based Ambassador Community, and Yousra drew on her personal experiences of observing Ramadan and how the month impacted her.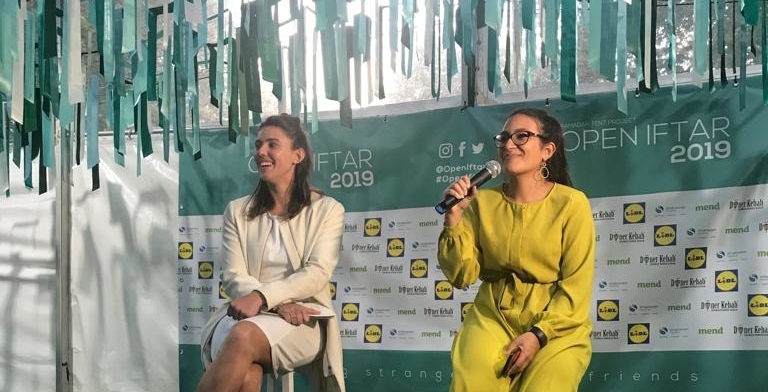 Around 50 One Young World Ambassadors and staff members attended to commemorate the event.
This collaboration came in the run up the the tenth annual One Young World Summit, which will take place in London in October 2019.