This article was authored by Lydia Rollinson*
The One Young World Ambassador community comprises some of the most innovative and exciting young minds from all corners of the globe who are changing the way that governments, institutions and corporates approach everything. For the longest time, many have believed that corporate profit-making and doing good for society and the environment are totally antithetical. But at the Circle of Young Intrapreneurs, we want to show the opposite.
The Circle of Young Intrapreneurs (COYI) was founded by two young leaders at Barclays who wanted to share their experience in starting and implementing intrapreneurship programs with others looking for more fulfillment and purpose in their corporate careers. Intrapreneurship programmes have proven to work and the business case for them is unequivocal.
With this in mind, the Circle presents its first white paper 'Social Intrapreneurship: What It Is, Why it Matters and What It Means To You' with the aim to inspire more young leaders and corporates to get involved in the movement and take even more projects from ideas to delivery and impact creation. The more we have researched this report, the more we stand with certainty that Social Intrapreneurship is the next big transformation within big business and that the benefits for individuals, companies and society are quantifiable and significant.
Download the report here.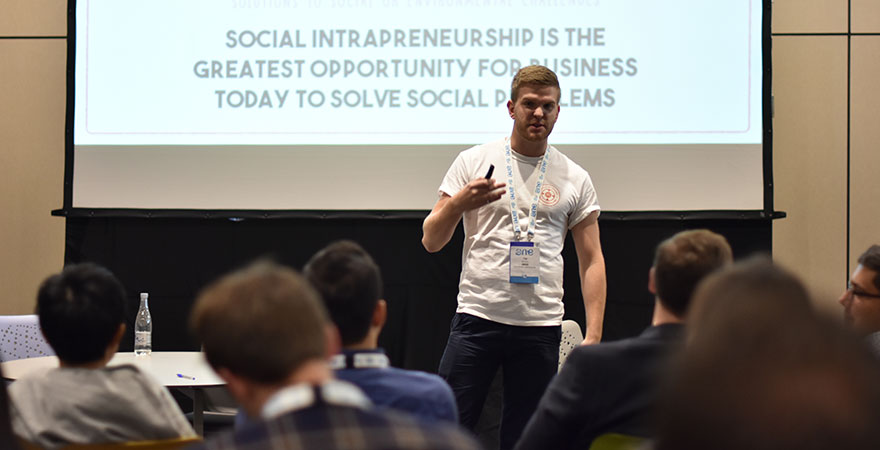 So... What is a Social Intrapreneur?
They are a passionate individual, who thinks and acts like an entrepreneur, working inside a major corporation or organisation, who develops and delivers innovative, profitable and sustainable solutions to social or environmental problems.
The report, which could not have been completed without the support of One Young World, will help anyone understand exactly what social intrapreneurship is, realise that they can do it too and know exactly how to get started with an idea. We have brought together some of the world's pioneering thinkers on the topic to share their expertise. We've also included full case studies of projects in the works that will equip any reader with the tools to get started with projects of their own. Most crucially, we have devised the business case to convince any senior management of its importance and legitimacy.
Download the report here.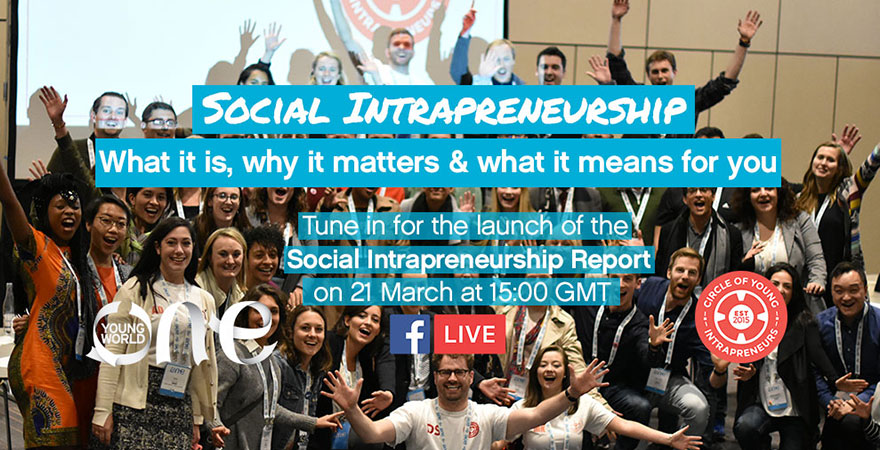 *Lydia Rollinson is a OYW Ambassador from the United Kingdom and Head of Communications for the Circle of Young Intrapreneurs, who is passionate about making business a force for good. The Circle of Young Intrapreneurs is a movement designed to inspire, guide, develop and deliver purpose driven business ideas from social intrapreneurs inside corporate organisations globally. With over 5000 members across 6 continents it is the largest and most diverse network of intrapreneurs in the world, find out more at www.circleofyi.com