Over the past few years, we have seen social change become an increasingly important imperative of the business community. Thanks to our Ambassadors of the Week,  David Spears and Tim Heard of the UK, there is a growing drive to leverage company skills and resources to make business a force for good.
Tim and David are the founders of The Circle of Young Intrapraneurs, a movement uniting change-makers in leading global organisations and supporting them with mentoring and advice on how to drive their intrapraneurial agendas. The key is to "encourage pan-industry collaboration in order to solve shared societal challenges."
At the 2016 One Young World Summit in Ottawa, the two Barclays employees delivered speeches in the Global Business Plenary Session which tackled the question, "How can young employees help global business become a force for good?"
Inspired by the One Young World 2015 Summit in Bangkok, David and Tim launched The Circle in January 2016. The network has successfully grown to over 500 members in 40 countries, representing over 250 global corporations. The Circle is a driving engine of social innovation as opposed to just a 'talking shop'; they launched Circle 2.0, a platform which assigns a project to each of the 17 Sustainable Development Goals.
This past week, they hosted their first Circle meet-up in Singapore. Held at Impact HUB Singapore, young representatives from leading global companies including Aberdeen Asset Management, CNBC and P&G joined forces to discuss the challenges they face in their respective industries and exchange best practice. With growing demand for these events, the Circle is leading the way in cross-industry collaboration.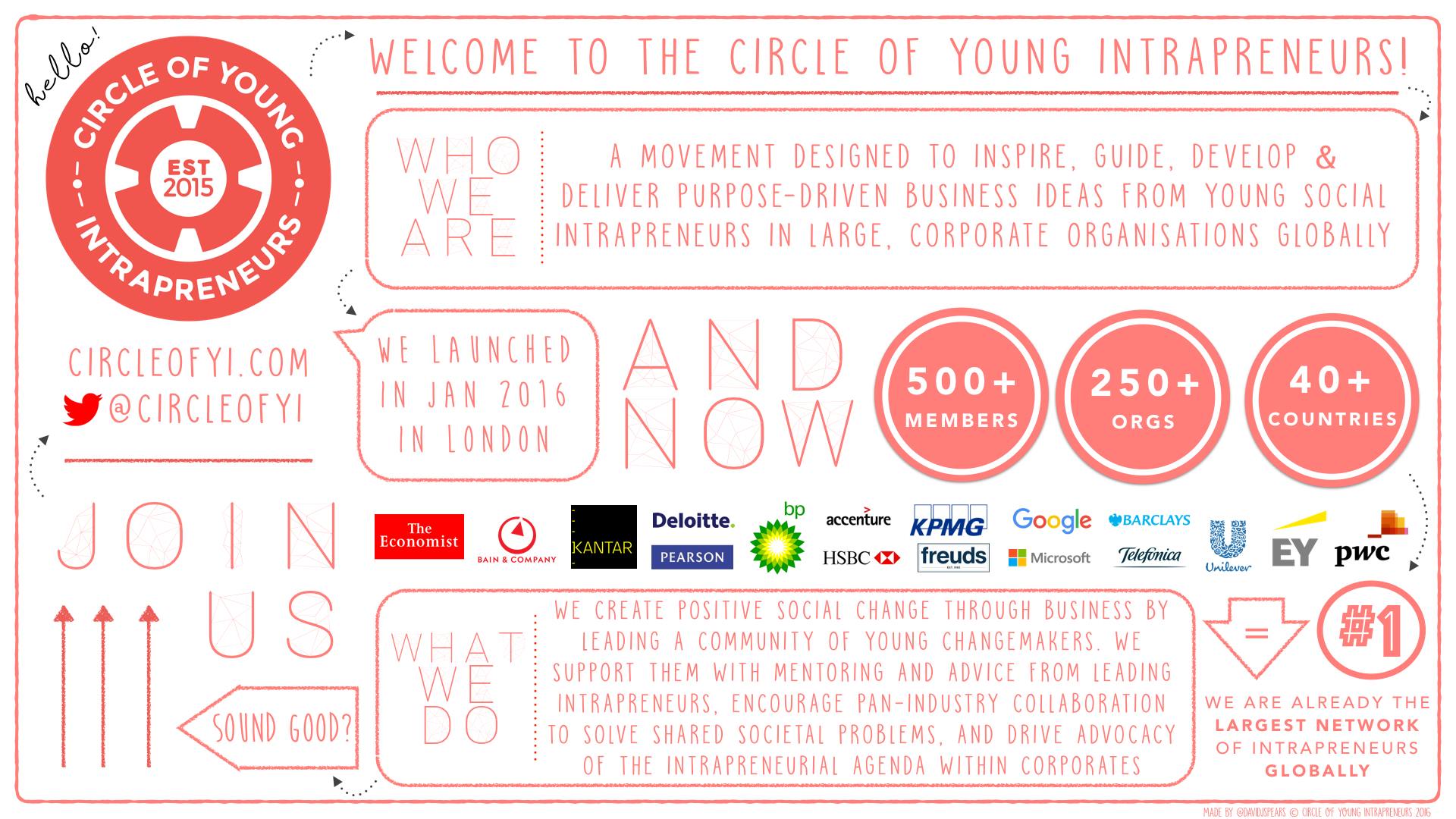 The Circle has gained increasing attention from the business community worldwide, Tim and David are regular contributors to key journals on social innovation and travel around the world to promote their mission. They are determined to use the power of profits for good and channel them in effective ways to produce impactful outcomes.