Brazil has progressed significantly in terms of poverty reduction; in the last fifteen years, those living in extreme poverty has dropped by half. Despite this, Brazil still suffers from major social inequality, with more than 10 million Brazilians living below the World Bank's threshold of $1.90 per day. After attending the 2016 One Young World Summit in Ottawa, Brazilian Ambassadors of the Week Fernando Rangel Oliveira of Apple, Asafe Ribeiro de Morais of Siemens and Giovana Visconti de Barros of Bristol-Myers Squibb teamed up to tackle the issue of extreme poverty in their home country. 
They partnered with TECHO, a youth-led non-profit organisation which harnesses the power of collaboration to overcome poverty in slums. In partnership with TECHO, these Ambassadors raised the funds needed to construct an emergency home for a family in need and gathered a group of volunteers to build it.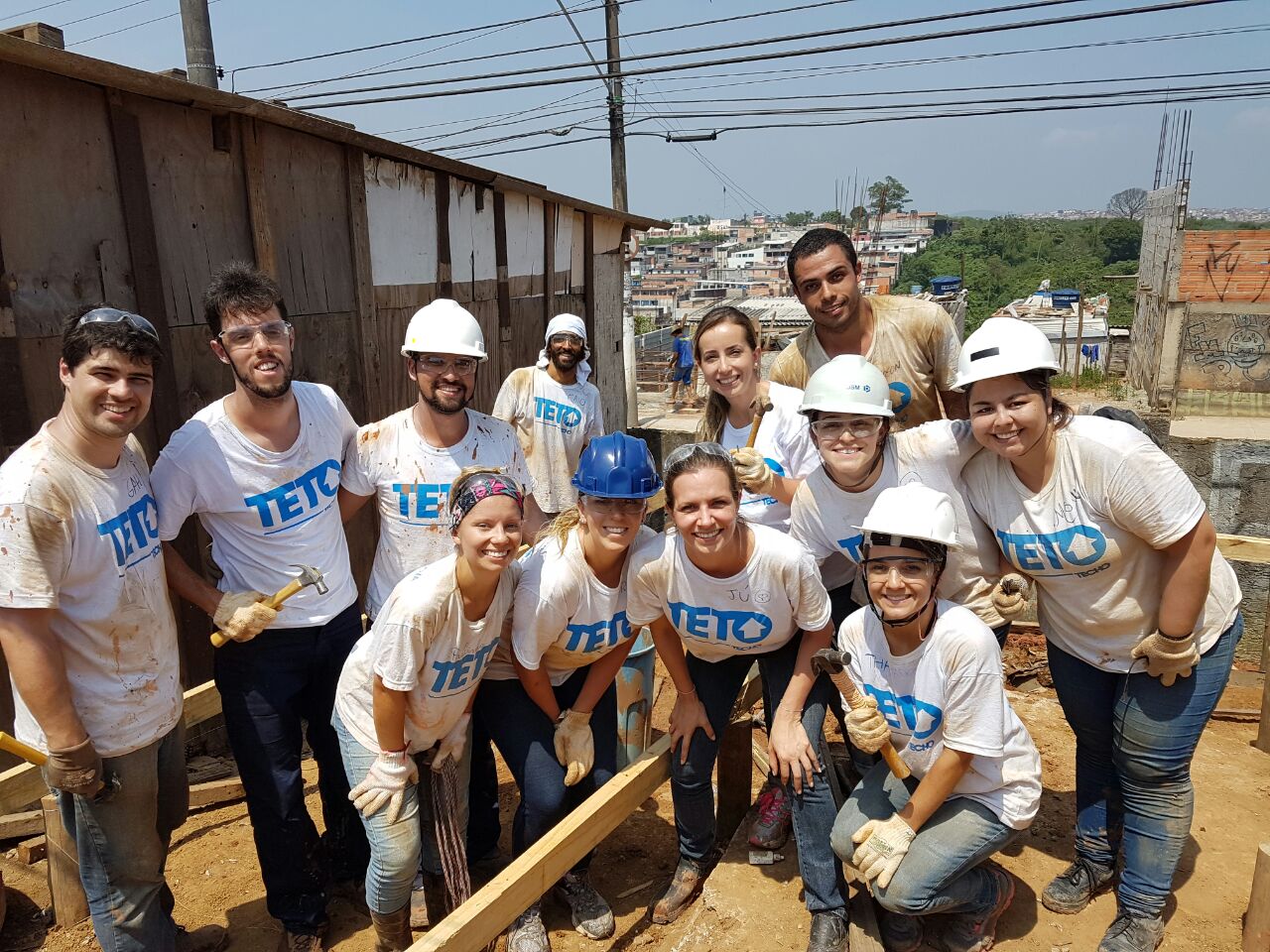 Fernando, the Coordinating Ambassador for South America 1, said: "This is only a first step we are taking together. It worked very well as an inspirational and uniting experience for the Ambassadors. We are now planning to keep acting together in new actions with TECHO which is transforming Brazil from the bottom up."
With economic and political crisis pushing increased rates of poverty, these Ambassadors chose to take action that would transcend the government's limitations. In one weekend, they built a house among 48 others across 4 different slums around São Paulo. The next step will be to engage in community-building by visiting the slums and promoting education, primarily for children.
With the success of this initial project, they are committed to building several other houses together; they firmly believe volunteerism is a weapon for change, and will strive to empower this culture in their social circles, families and respective companies.
They are looking to expand their operations within the One Young World network and engage other Ambassadors across Latin America in the projects.