WEDNESDAY 17 OCTOBER - The One Young World 2018 Opening Ceremony took place this evening at the iconic Peace Palace in The Hague, the Netherlands — officially marking the start of the 2018 Summit.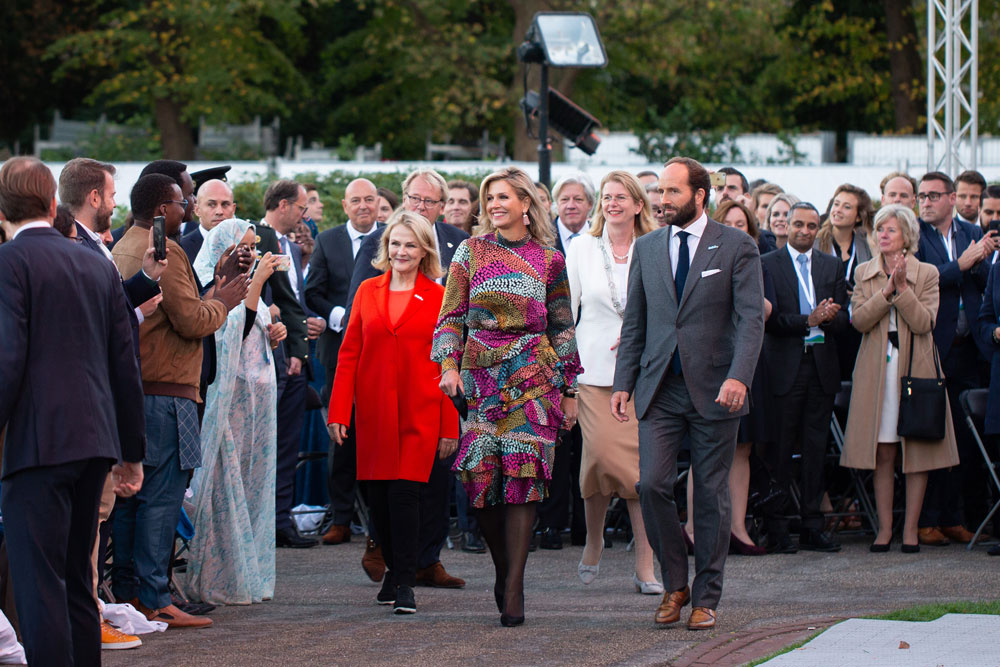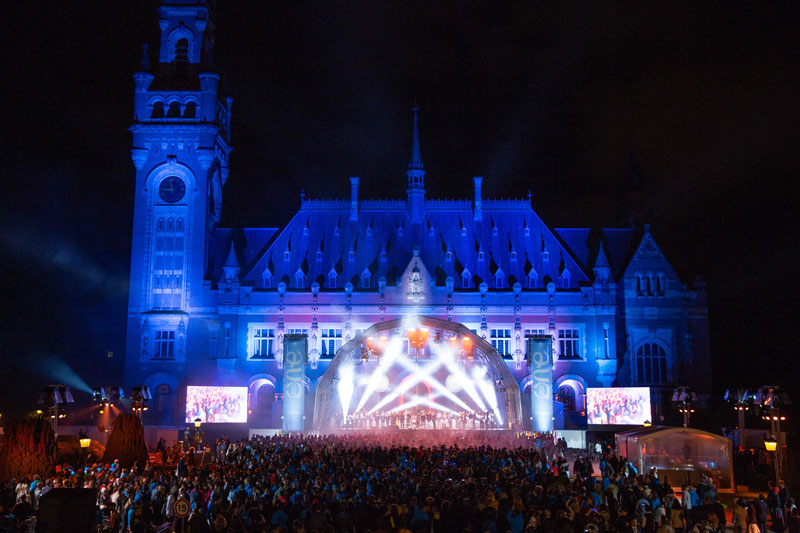 Queen Maxima welcomed global luminaries and young leaders to the ninth annual Summit in the International City of Peace and Justice.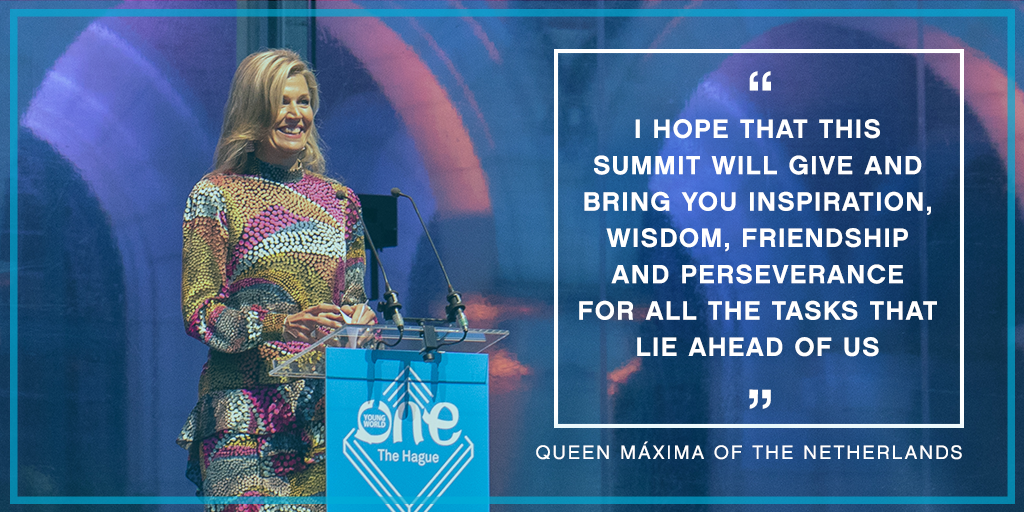 "May this city inspire you. And when you are back home again, inspire other people," said the Mayor of The Hague, Pauline Krikke.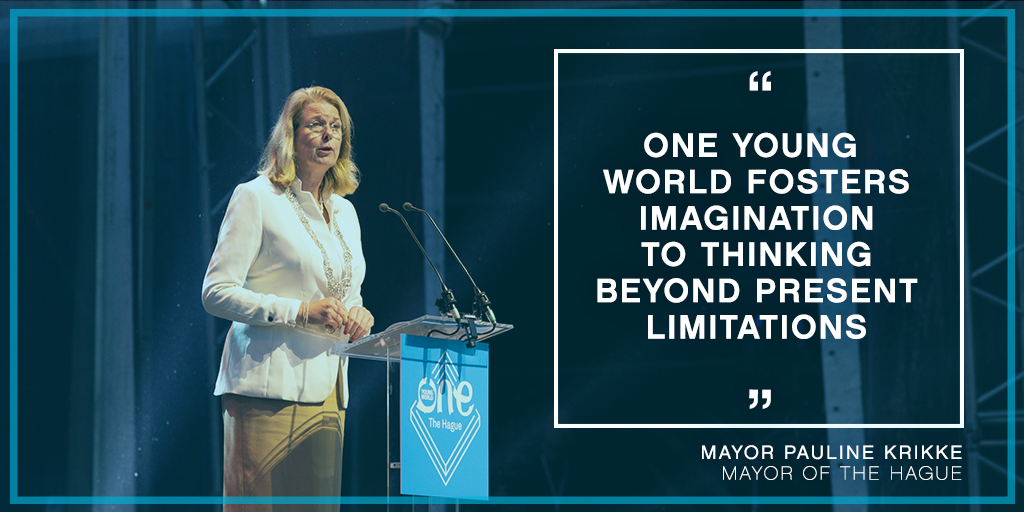 She encouraged delegates to do whatever it takes to make the world a better place--no matter who you are or where you come from. "Dare to differ, dare to act," said Krikke.
Delegates, Ambassadors and Counsellors were welcomed to the court which resolves disputes amongst nations by Abdulqawi Yusuf, President of the International Court of Justice.
Yusuf urged all attendees to act as advocates of peace and justice, "You have the power to influence, especially if you stand as one. You have the power to set the trends."
The Hague is a historic place with a mission that is very real today. Carnegie Foundation Director, Erik de Baedts, highlighted its significance, "Conflicts are no longer settled on battlefields, but in courtrooms. We can achieve peace through law."
Next, Bob Geldof honored the legacy of the late UN Secretary General and OYW Counsellor Kofi Annan, "Kofi believed that no target is too ambitious, as long as you empower people with ownership and get it done."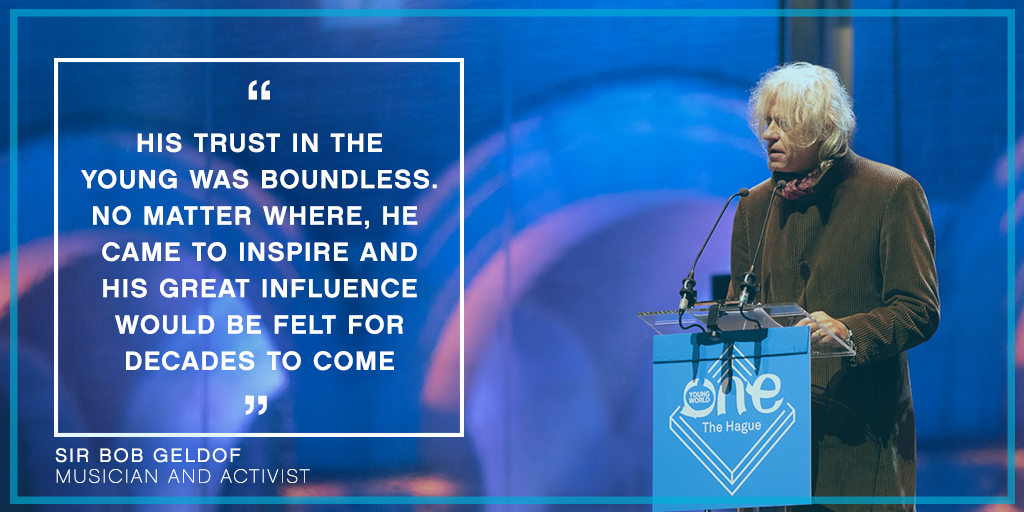 A Tribute to Kofi Annan - One Young World from One Young World on Vimeo.
Leaders from across industries and backgrounds attend the Summit each year to serve as Counsellors, inspiring delegates and Ambassadors to make the needed changes in their communities.
[node:field_news_image:13]
The iconic Flag Bearing Ceremony began by recognizing the Refugee Nation. The Peace Palace was then lit with an array of colours as delegates from 193 countries proudly waved their country's flag.
One of the most powerful moments of the evening, was when delegates from North and South Korea joined hands, waving their nation's flags in unison.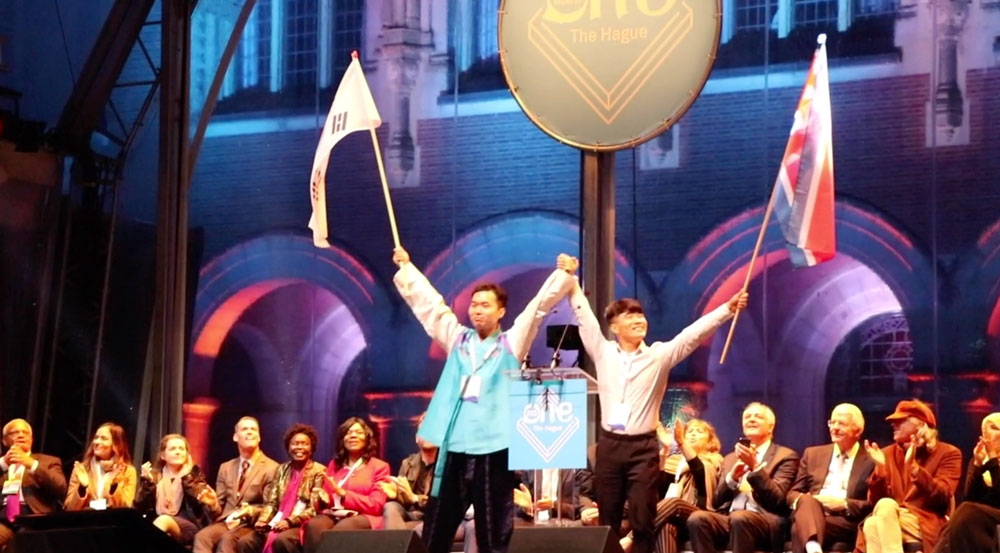 The cooperative mission of all the 2018 delegates was showcased by the ceremony's closing, the display of the The One Young World flag.
[node:field_news_image:14]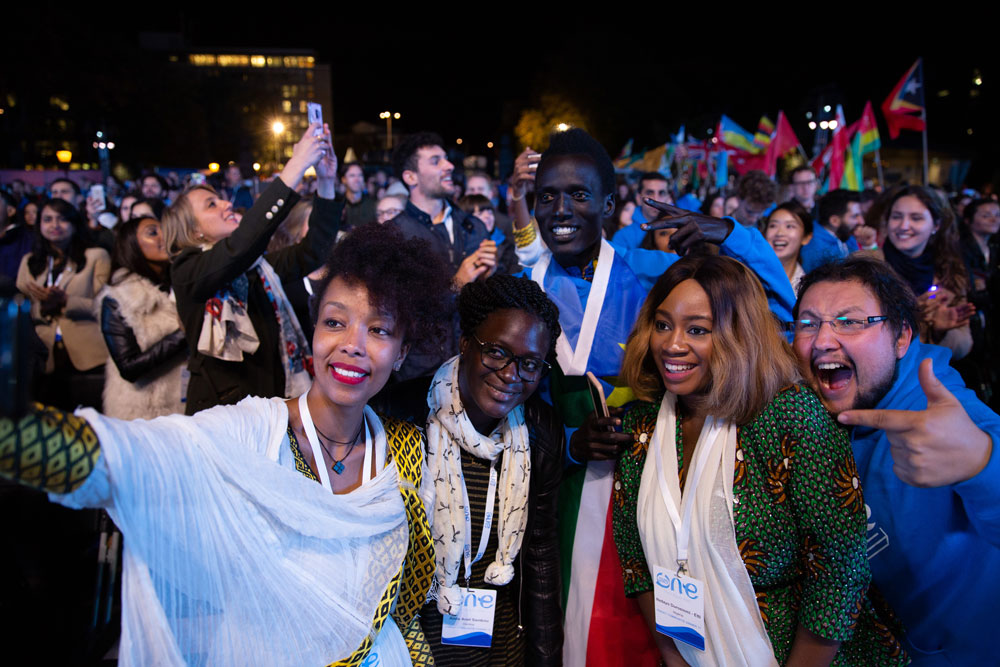 Long-standing One Young World Counsellor, Professor Muhammad Yunus spoke on the importance of using imagination to create the new world.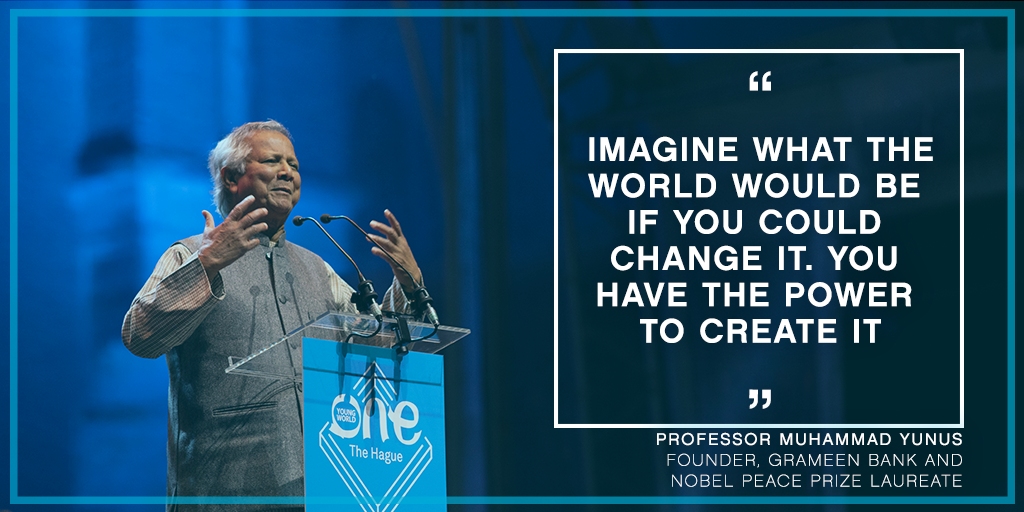 Attendees were commissioned to put human rights as a top priority. "We deserve a genuinely free world where human rights are appreciated. We deserve justice and equality for all human beings," said Yemeni Nobel Peace Laureate and Returning Counsellor Tawakkol Karman.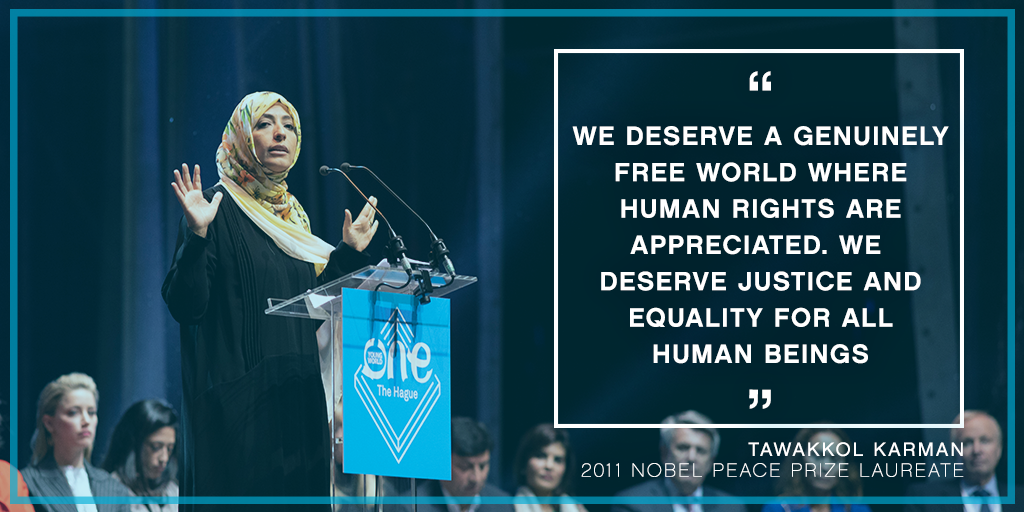 Sigrid Kaag Minister for Foreign Trade and Development Cooperation closed off the Ceremony with the following: