In an effort to further share the incredible work of the OYW Ambassador community, we've launched our monthly list of top projects you need to know about.
The OYW network is all about collaboration - so please get in touch if you're interested to learn more or join forces with any of the listed Ambassadors. Remember, if you log into your OYW profile, you can email them directly via the messaging button on their OYW profile, located on the bottom left. You must be logged in to do this.
Want to be featured on next month's list? Contact your regional Coordinating Ambassador - full list here.
Amanda committed to raising awareness for mental health after attending the Ottawa 2016 Summit. She founded the publishing house Little Voice Books, through which she published her book The Lighthouse on World Mental Health Day 2017. The Lighthouse is a story that aims to educate, support, and remind all those affected by mental illness that they are not alone. As well as raising awareness, each book sale supports the National Canadian Mental Health Association to help provide programs and services for those living with a mental illness in Canada. The Lighthouse is currently in every Catholic elementary school in Ottawa, and a new partnership is developing to have the book in every public elementary school. Over 300 copies of the book have been sold since October 2017.
Connect: Facebook | Twitter | YouTube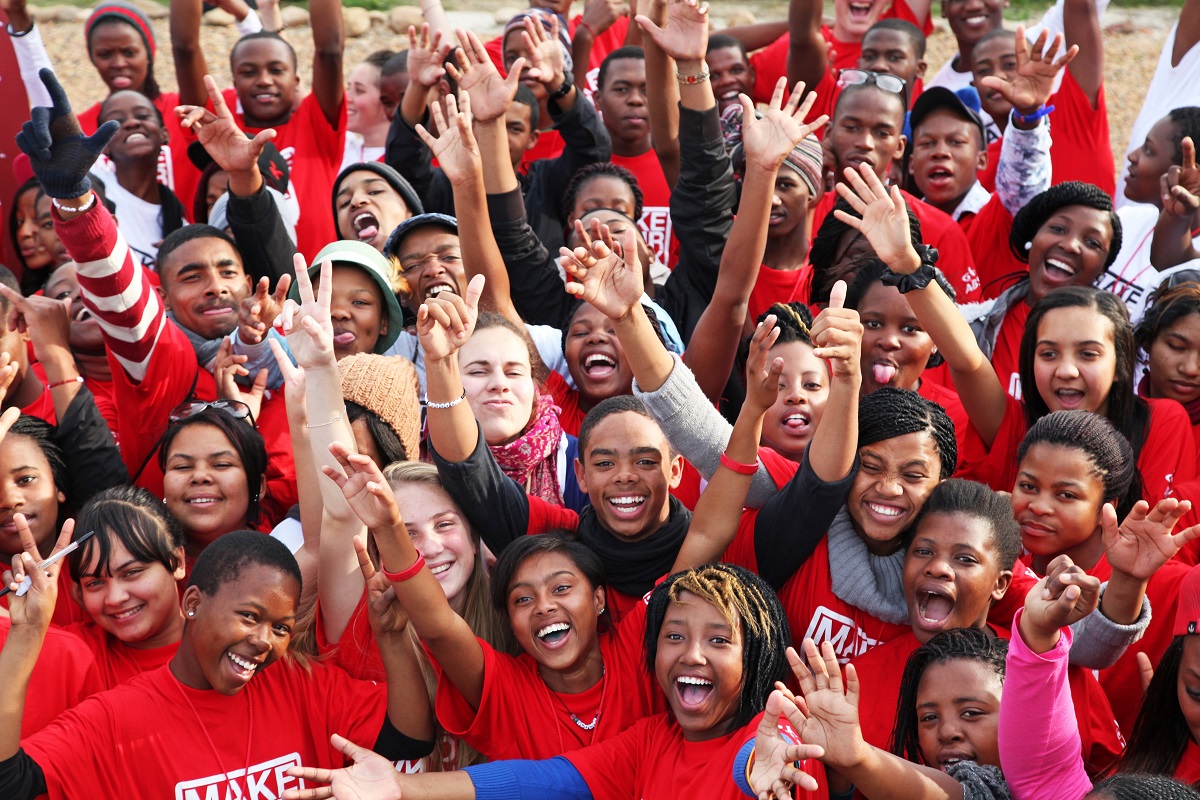 Rufaro is the CEO of enke: Make Your Mark which works to develop the leadership capacity and self-belief of young people in southern Africa. It does this by connecting, equipping, and inspiring young people to implement social impact projects that tackle issues affecting their communities. The project targets people aged 15-35 and it runs leadership development programmes for young people at different stages in their educational and professional lives. The organisation also provides consultancy services for companies seeking to engage young people.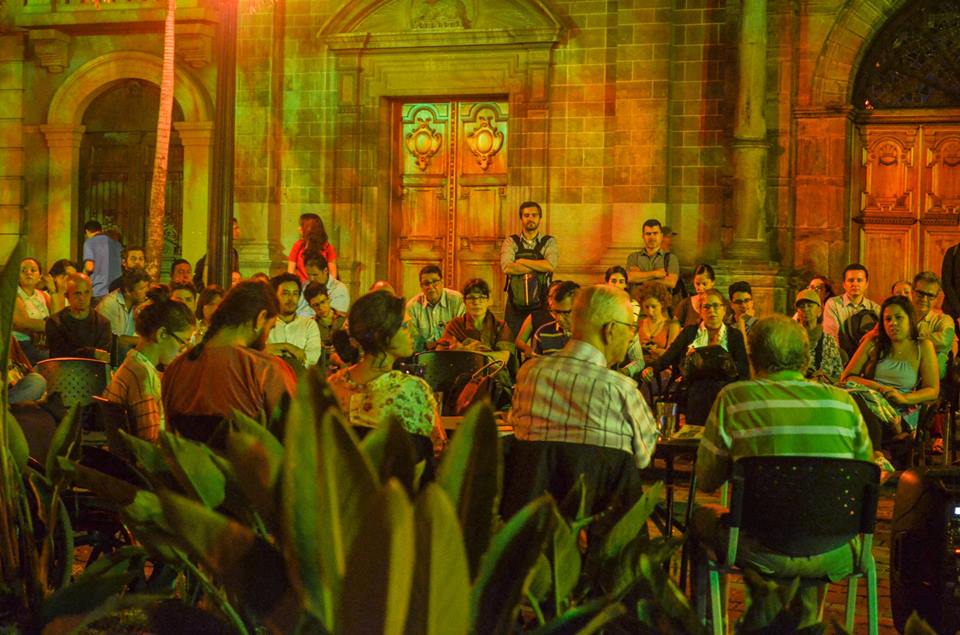 Lunes de Ciudad, or City Monday, is a civic engagement organisation that seeks to strengthen democracy by facilitating conversation amongst citizens and connecting them with decision-makers. Driven by independent citizens, Lunes de Ciudad promotes periodic conversations on Mondays to highlight city-wide issues and concerns and provide oversight to the decisions made by city officials. Founded in Medellin in 2013, Lunes de Ciudad currently operates weekly in seven cities across Colombia as well as in Ecuador, Mexico, France and the US. This dialogue enables citizens to discuss the challenges faced by the city's projects and to drive informed debate. These regular meetings also result in a community network which often results in collaborative action plans for seeking effective advocacy. 22,500 people have participated in Lunes de Ciudad to date.
George is the treasurer for BeMORE, an organisation that pools the talent and fundraising capacity of young professional to help support charitable causes. Young people work together in small groups and commit to raising a certain amount of funds for a cause they choose. Under the guidance of a mentor, each group then works to raise money for their chosen charity, finding innovative ways to save and to encourage more people to donate. Each group meets ten times over the course of the programme. BeMORE are currently accepting applications for their September intake.
Connect: Facebook | Twitter | Instagram | LinkedIn
5. Franz George, St. Vincent and the Grenadines, Generation Lead

Franz was inspired to start Generation Lead after attending the Bogotá 2017 Summit. Generation Lead works with young people to develop their leadership potential, teaching them to be effective citizens. The programme seeks to complement the formal training of young people by teaching them skills and techniques to better apply their learnings in their respective fields. Generation Lead also seeks to redress gender imbalance in positions of leadership by emphasising the empowerment of girls and equipping them with the skills they need to face the prejudices or challenges they may experience in the future.
MUFG Ambassador Lahna heard Hyppolite Ntigurirwa speak on stage at the Bogotá 2017 Summit and approached him after the Q&A to explore opportunities to work together. Lahna now supports the Hyppolite for Peace Foundation in a consultancy capacity, assisting with fundraising, financial management, volunteer coordination, merchandising and social media management. The Hyppolite for Peace Foundation aims to provide a platform for lasting peace through Arts, critical thought and community outreach. The "Seeding for Peace" project connects students from families of both genocide perpetrators and genocide survivors, encouraging them to work together and enabling them to plant trees in each other's gardens as a sign of peace. The Foundation is currently seeking funding to develop a new mentoring programme that pairs secondary school students with university students. The mentoring scheme would encourage young people to innovative practical ideas on how to halt and reverse the intergenerational transmission of hate. Lahna is helping the Foundation to launch a new crowdfunding platform. Lahna has also initiated a programme at MUFG to connect past, present and future One Young World Ambassadors, and is now leading on the selection process for the incoming 2018 delegates.
Connect: Instagram
7. Sayonara Marques, Brazil, Associação Fonte de Água Viva (Association of living water fountain)

Associação Fonte de Água Viva (Association of the living water fountain) is an initiative operating in Mozambique that aims to provide quality education for children to help improve their future job prospects. Sayonara helps to fundraise and advocate for this project. The Association provides children with a safe place to live if they have nowhere else to go. Young people are taught carpentry skills to equip them with practical knowledge that can help them and their families to be financially independent in the future. The Association is currently fundraising to build a support centre to provide for the children and teens in their care, since demand for their services is now exceeding capacity.
After returning home from the One Young World Bogotá 2017 Summit, Jodie and her team launched a campaign whereby Western Union loyalty programme members from across the globe could use their loyalty points to help fund school places for refugees in Uganda. The target of funding the education of 100 students for a year was reached in less than one month. The points raised through crowdfunding would then be converted into money and donated by Western Union to the Whitaker Peace & Development Initiative, providing 100 students in Kiryandongo, Uganda with education they would not be able to access otherwise. This initiative helped to improve Western Union's brand amongst its customers, as well as providing education to children in need.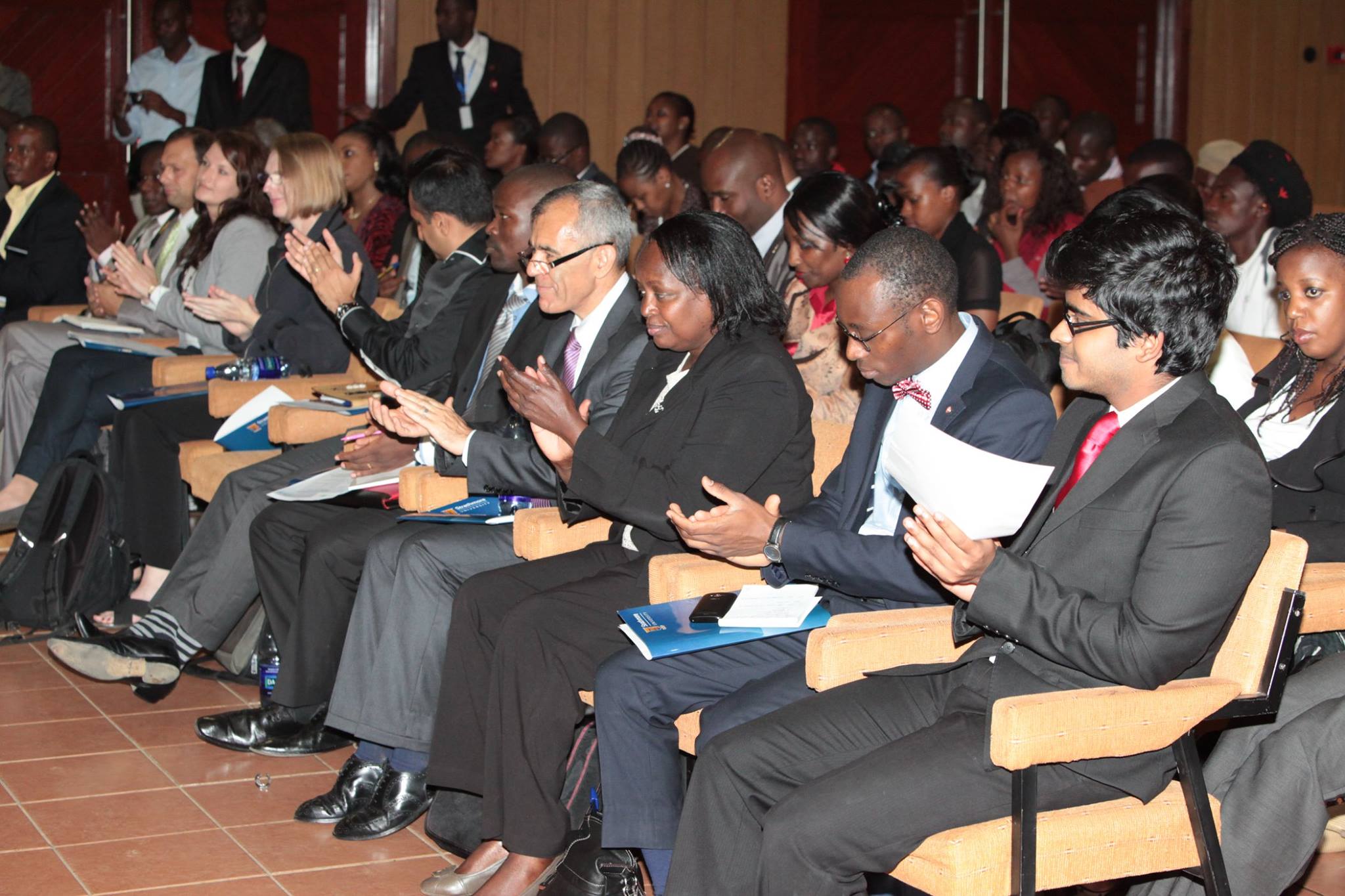 Calvin is the President of the African Summit on Entrepreneurship and Innovation (ASENTI), a pan-African Summit that connects startups in Africa with potential investors. The summit brings together industry leaders to share knowledge on business and innovation with aspiring startup businesses. The 2015 summit brought together people from 12 countries to share learnings on entrepreneurship under the theme "Africa Rethinking Innovation". The 2018 summit will be held in Nairobi in November 2018. ASENTI also hosts an awards ceremony at the summit, where the winning businesses are enrolled onto the ASENTI incubator programme.

Grigor co-founded Armenian Progressive Youth in 2009 to foster active citizenship amongst young people by improving their understanding of democratic values and principles. The organisation provides opportunities for personal and professional growth through non-formal education and volunteering programmes. The projects focus on underserved parts of the community including women and girls,young people from rural and deprived urban areas, LGBTQ and national minorities. Armenian Progressive Youth runs around 10 programmes with a combined reach of 30,000 people to date.
Connect: Facebook | Twitter | LinkedIn
Egide co-founded Village Health Action to increase access to healthcare and advocate for good health practices in Burundi. The Village Health Action clinic focuses on the prevention of non-communicable diseases and on the rehabilitation of drug users. Many drug users in Bujumbura are young people, and so by helping these people to end their dependency and facilitating social reinsertion, Village Health Action is giving more young people the opportunity to thrive. The clinic helps to reduce the spread of HIV, tuberculosis and sexually transmitted diseases by treating people who have no access to medical care. Egide also works on a project that aims to empower young people through vocational skills, in an effort to reduce youth unemployment in the city.