We are proud to announce that two One Young World Ambassadors have been selected to join the Board of The Hamilton Commission​, a research project that will work to identify the key barriers to recruitment and progression of Black people in UK motorsport.
The Commission was announced in June, by Six-Time Formula One World Champion, Lewis Hamilton alongside the Royal Academy of Engineering and will explore areas including lack of role models and career services at schools, as well as other barriers that prevent people from more diverse backgrounds joining the motorsport industry. As the first working-class, black driver, Lewis is committed to improving representation across all aspects of the sport, in particular the engineering teams. He is sits as Co-Chair of the Commission and is joined by Dr Hayaatun Sillem, Chief Executive of The Royal Academy of Engineering.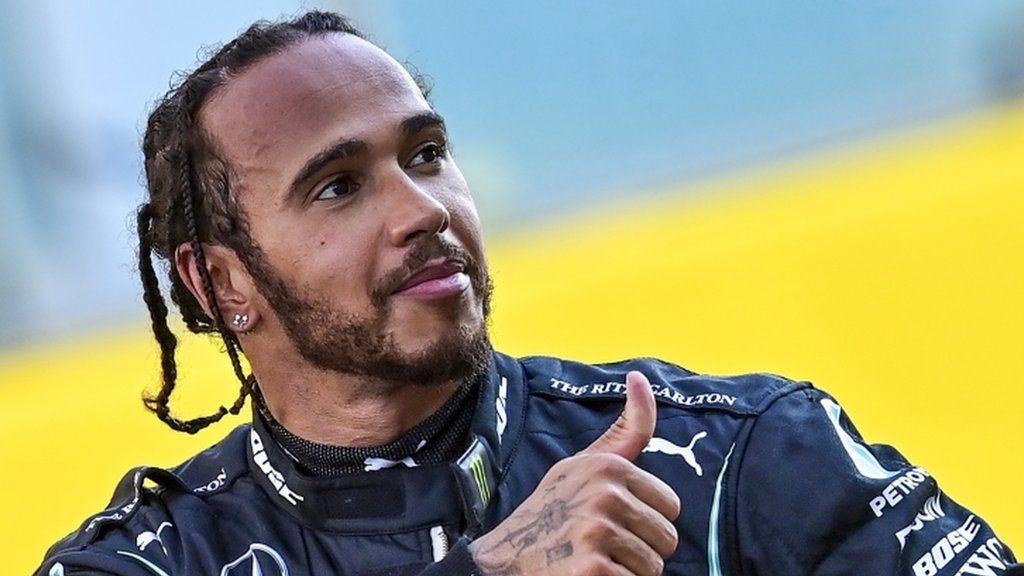 Photo credit: Reuters
The Commissioners were selected due to their unique expertise and will be responsible for review and inform the research methodology; to examine the research findings and help identify the key challenges and opportunities facing young Black people entering STEM careers.
One Young World put forward nominations of two young leaders to support the Commission, and they have been selected alongside 12 other Commissioners to join the Board, in order to provide their first-hand knowledge and experiences in the world of education.
George Imafidon
George is Co-Founder of Motivez, One Young World Ambassador and Royal Academy of Engineering Scholar. As a recent graduate of mechanical engineering with programming at University College London (UCL), George is passionate about building products that improve lives and communities. Over the past five years, George has worked across engineering, technology, consulting, and finance with firms such as Google, Rolls-Royce, J.P Morgan, and BCG. In 2015, George co-founded Motivez, the UK's 1st mobile app connecting young people to personalised opportunities. Motivez is an award-winning venture comprised of five young professionals who have raised over five figures in seed funding and work closely with local government. As a diversity champion, George leads the #AB1Million campaign, raising £1 million for the Amos Bursary to ensure talented men of African and Caribbean descent have the opportunity to excel in education and beyond. Upon graduation, George is working full-time as the CEO and Product Lead at Motivez.
Izzy Obeng
Izzy is Managing Director at Foundervine and Non-Executive Director for Capital Enterprise. Izzy is an entrepreneur and professional speaker leading Foundervine, a non-profit training consultancy connecting purpose-driven companies to impactful start-ups. Foundervine work in partnership with world-leading companies, government, and educational institutions to help diverse founders grow. Izzy is a Non-Executive Director for Capital Enterprise and a Non-Executive Director for Traverse, a consultancy changing the world of public services. She is a One Young World Ambassador and has been featured in the BBC, The Telegraph, The Times, Forbes. In 2019, she was named by Tech Nation as one of the 50 most influential black voices in UK tech. Prior to Foundervine, Izzy launched the Queen Mary University of London start-up incubator and delivered large-scale talent development programmes at KPMG UK. A management consultant by training, she has built cross-cultural experience in leadership, organisational transformation and integration, strategy development, organisational design, and culture change. She now divides her time between the UK and West Africa, delivering start-up and scale-up acceleration programmes designed to transform the digital innovation ecosystem.
In July 2020, Lewis took part in One Young World's TogetherApart Series, standing against racism and appealing for change in the wake of the Black Lives Matter protests in Bristol: