1. Grace Forrest, Australia, one of the Young Leaders Against Sexual Violence leaders, won GQ's Humanitarian of the year Award Congratulations for her work with Walk Free Foundation to end modern slavery
Who says modern slavery isn't dinner party talk? @WalkFreeFdn @GQAustralia pic.twitter.com/VISRPKflUk

— Grace Forrest (@GraceAForrest) November 19, 2018
2. Nina Forgwe & Acheleke Leke, Cameroon were key contributors to PeaceTech Lab's Lexicon on hate speech and violence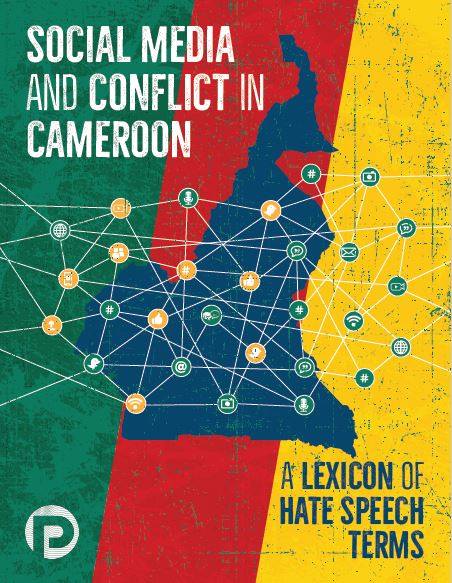 "Social Media and Conflict in Cameroon" investigates the landscape of online hate narratives in Cameroon. Since 2016, Cameroon has seen an uptake in hateful and inflammatory rhetoric in the context of an intensifying crisis between Anglophone and Francophone communities and political elites - a crisis that is rooted in dynamics sown in Cameroon's colonial past and transition to independence. Earlier this year, the two Ambassadors partnered to carry out the Creative Skills for Peace rehabilitation project in Cameroonian prisons where they trained prisoners in skills like greenhouse farming, poultry farming, jewellry making and more.
3. Mina Tolu, Malta is running in the European Parliament election as a candidate for the Malta Green Party, Alternativva Demokratika
So this just in... I am a candidate for @alternattiva Demokratika, the Malta Green Party for the @Europarl_EN elections, and it feels so good to finally share this news with you! Spread the word - it is time for change! (https://t.co/v638Id7Q5x) pic.twitter.com/eby7Mcn2w0

— Mina Tolu (@mina_tolu) November 17, 2018
4. Congratulations to A Plastic Planet for achieving their hard fought dream of creating a plastic free supermarket aisle. Onto the next one!
Proud of our partners at a @aplastic_planet for making their #plasticfree supermarket aisle dream a reality in our home city of #London. Congratulations @siansutherland! Read more in @Telegraph: https://t.co/KLBLmXOmyN

— One Young World (@OneYoungWorld) November 16, 2018
5. Our partners Global Goalscast are looking for feedback on their podcast
We've had several OYW Ambassadors feature on the podcast, from Palau Pledge visionary Nicolle Fagan to recently elected Federal Deputy of Sao Paulo, Tabata Amaral de Pontes. 
6. Kehkashan Basu, Canada received the Innovator of the Year Award at the HundrED Innovation Summit in Helsinki
7. Fatima Zaman, UK spoke at Obama Foundation Summit about her work to counter violent extremism
Proudly watching my @OneYoungWorld sister @effbeezee live online closing the @ObamaFoundation Summit.
'Influence proximity, enhance partnerships, and use passion' to counter #violentextremism & be #ExtremelyTogether. pic.twitter.com/YUI3tDDrWG

— Luca Bucken (@LMBucken) November 19, 2018
8. Kian Bakhtiari, Iran wrote about purpose-driven brands in Entrepreneur
He also got a shoutout from Unilever CEO & OYW Counsellor Paul Polman
Young people are choosing to engage with the brands that share their values and beliefs. In fact, 64 percent of consumers around the world now buy on belief. @unilever @OneYoungWorld @globalcompact @enactus @iccwbo @KianBakhtiari https://t.co/OFAKzKF43W

— Paul Polman (@PaulPolman) November 18, 2018
9. Bozhanka Vitanova, Macedonia & Johan Bjurman Bergman wrote for the World Economic Forum on why millenials are successful startup founders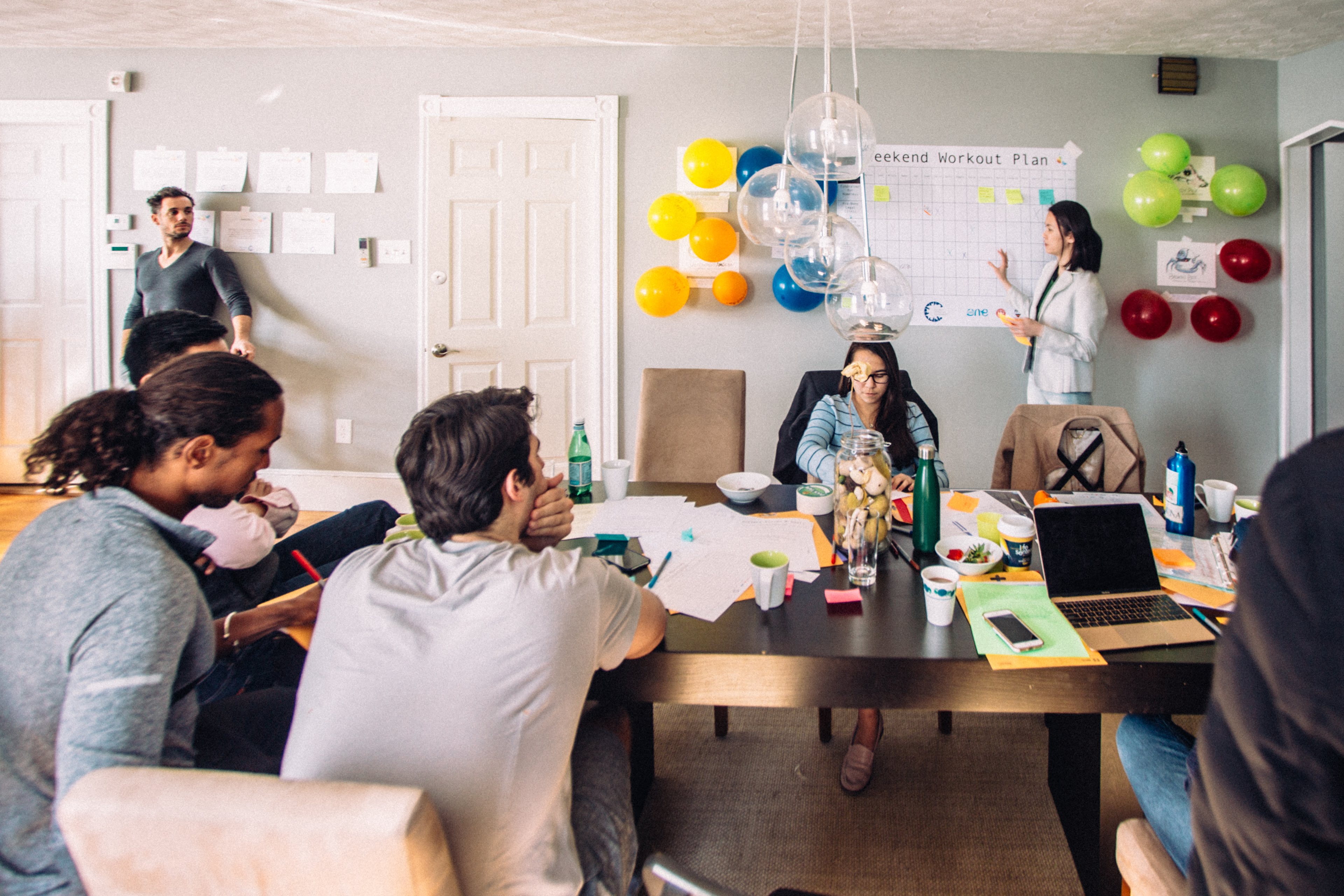 10. Eric Nehemiah, Kenya was featured in Kenyan news for his work in the Mathare slums
11. Anita Mitic, Serbia has launched a crowdfunding campaign for a fine she received to make a statement about human rights
She has been fined for "disturbing a speech" by a convicted war criminal, asking for attention for victims rather than war criminals.
12. Ruth Wacuka, Kenya was featured in a film 'Love You Give' for her campaign work to promote families & raise awareness about the dangers of orphanages
13. Neeshad Shafi, Qatar was featured in the Gulf Times for his advocacy work on climate issues
Thank you @GulfTimes_QATAR for featuring about @AYCMQA new awareness documentary with Ambassadors in #Qatar who explains how #climatechange affects our planet & how #youth can contribute to #climateaction & solution. https://t.co/zXSAzUkjRB @GermanyinQatar pic.twitter.com/bOObi1MsEW

— Neeshad V S (@ineeshadvs) November 22, 2018
14. Ha Lam, Vietnam, Founder of Triip.me, delivered a keynote at Social Media Week in Manila last week 
She spoke about "Rising platforms: Pushing demand for unrealized market need"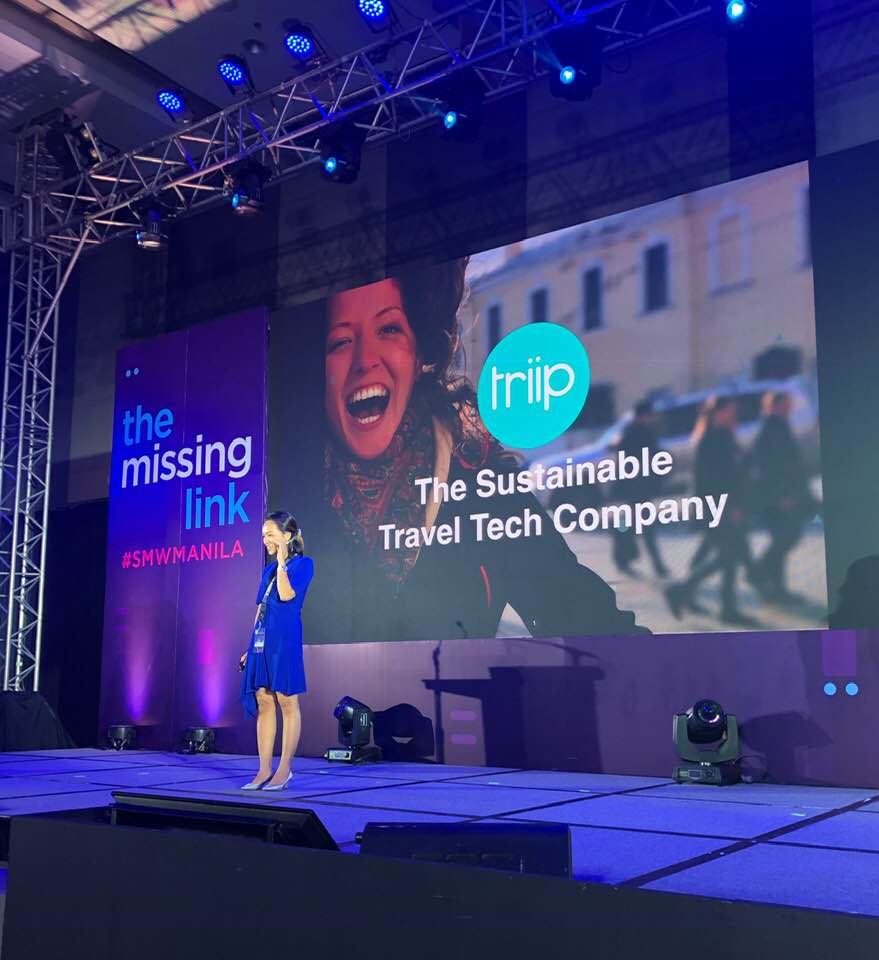 15. Check out why long-time partner Unilever sends delegates to OYW every year