The OYW Ambassador community has been very busy over the past few weeks, keeping up the momentum post-Summit. Check out some of the Ambassador news that you may have missed this week. 
Achievements
Daniel Duque became the youngest Councillor in Medellin. More information here.
Marek Kubik spoke at the United Nations in Geneva as an invited expert on clean energy. More here.
Tanjila Mazumder Drishti was invited to join 'UNLEASH Innovation Lab 2019', chosen from 8,000+ applicants. Learn more here.
OYW Managing Director Ella Robertson addressed the audience at Seven Hills' annual Changemakers Summit, hosted at the US Embassy in London. Discover more here.
Elissa Freiha was a speaker at The Marketing Society. Photo here.
Catherine Mahugu was selected as a young pioneer for the World Frontier Forum in Berlin. Photo here.
My Life My Say (MLMS), founded by OYW Ambassador Mete Coban, hosted the Common Futures Forum. OYW hosted the panel 'How to Make A Difference' which featured Fatima Zaman. Kenny Imafidon and Meg Zeenat Wamithi also spoke at the Forum. More here.
Xiangkun (Elvis) Cao was recognised by President of the Republic of Angola, João Lourenço, for civil duties. Learn more here.
Gregory Rockson's mPharma is piloting a new conversion retail franchise model for PPMVs in Nigeria funded by the Bill & Melinda Gates Foundation. More here.
Hussain Manawer and Jamala Osman attempted to break the Guinness World Record for the world's largest mental health lesson. More here.
Yolanda Joab participated in the ICPF25 Nairobi Summit, speaking alongside prominent world leaders. Photo here.
Muhammed Ali Mustafa addressed the UN Civil Society on the topic of climate change. More here.
For International Men's Day, Jerome Harvey-Agyei spoke at New City College about the importance of mental health awareness. Watch the highlights here.
Tida Yingcharoen appointed as a secretary of the Foreign Affairs Committee of the House of Representatives
Devika Malik spoke about inclusion on a Facebook Live Panel at the UN House in Delhi. See more here.
Several OYW Ambassadors were selected as Changemakers to attend the 2019 Trust Conference. Learn more here.
Caritta Seppa, Solomon Elliot and Bernhard Meier spoke on the One Young World panel at the Epica Creative Circle Conference. See the Agenda here.
OYW Counsellor Sinéad Burke spoke on Late Night with Seth Meyers about fashion inclusivity. Watch the interview here.
Ambassadors in the News
Naiza Ochoa Gómez's work was featured in Mexican newspaper, El Universal: 'Chocolate Montes de María, the Bolivar project that reached the One Young World'
Gregory Rockson's mPharma recognised by Center for Global Development: 'Entrepreneurship on the Rise in the Medical Supply Chain in Africa: A Tale of Four Pharmacy Disruptors'
Kartik Sawhney was celebrated by Lenovo: 'Young Innovators Champion Their vision for Inclusive Technology at One Young World'
Awards
Counsellor Jayathma Wickramanayake and OYW Ambassadors Tabata Amaral, Amanda Nguyen, Magid Magid selected as Time 100 Next 2019. Learn more here.
Priya Prakash is a finalist of the 2019 Global Citizen Prize: Cisco Youth Leadership Award. Discover more here.
Imrana Alhaji Buba awarded by the University of Maiduguri Alumni Association with the 'Outstanding Achievement Award'. Photo here.
Srikanth Bolla was one of the winners of the National Entrepreneurship Awards 2019, New Delhi. More here.
Union Minister for Skill Development and Entrepreneurship, @DrMNPandeyMP presents National Entrepreneurship Awards 2019, at a function in New Delhi. pic.twitter.com/Lbsr4ESxHa

— Doordarshan News (@DDNewsLive) November 9, 2019
Events
OYW Coordinating and Managing Ambassadors have hosted a number of post-Summit events and meet-ups, including:
OYW Sydney Caucus: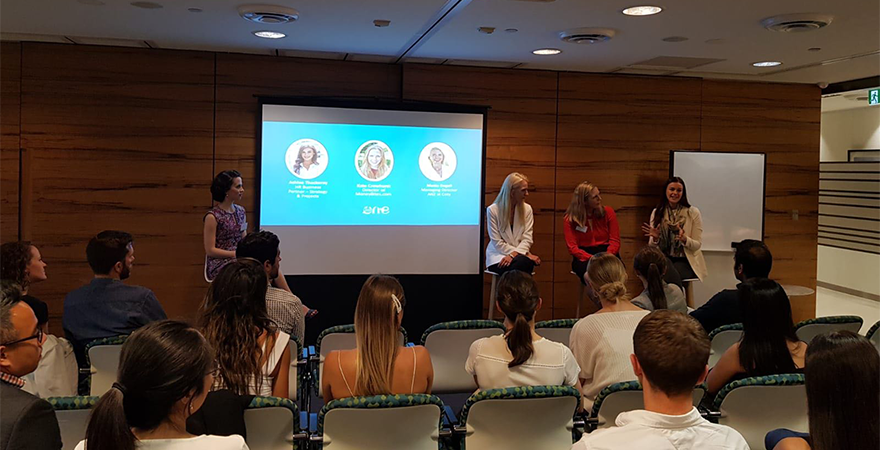 Colombia Reunion: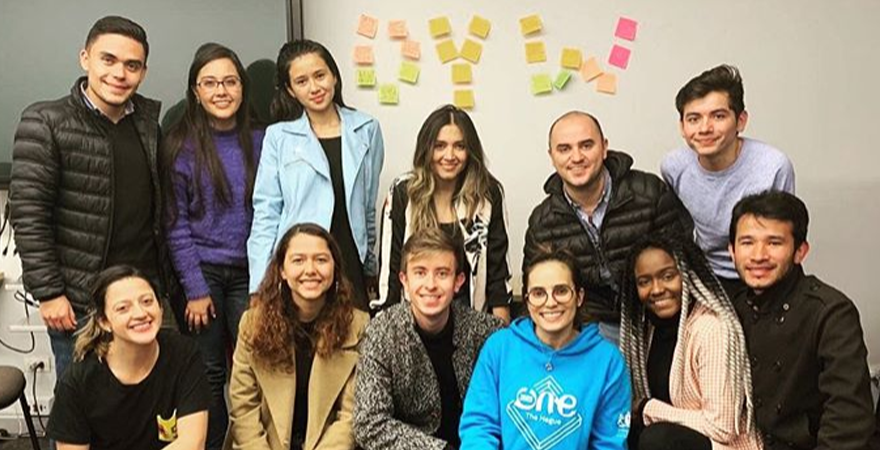 Brazil Post-Summit Meeting: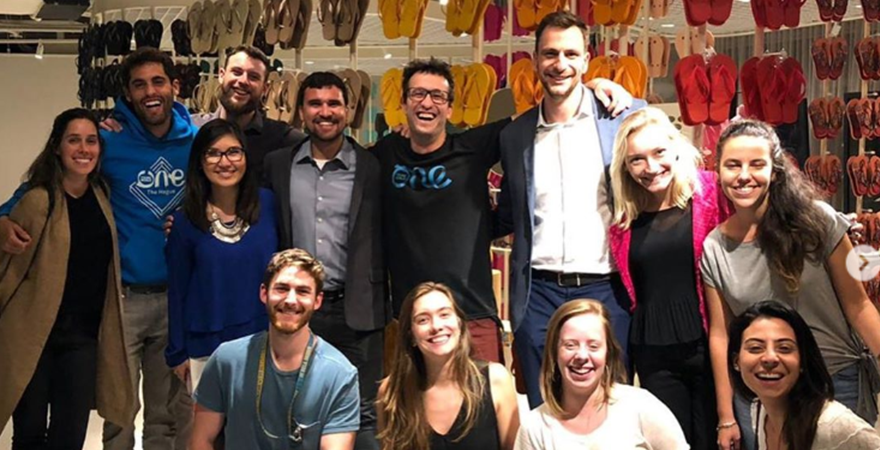 OYW Ethical Fashion event:
Kampala Post-Summit Event: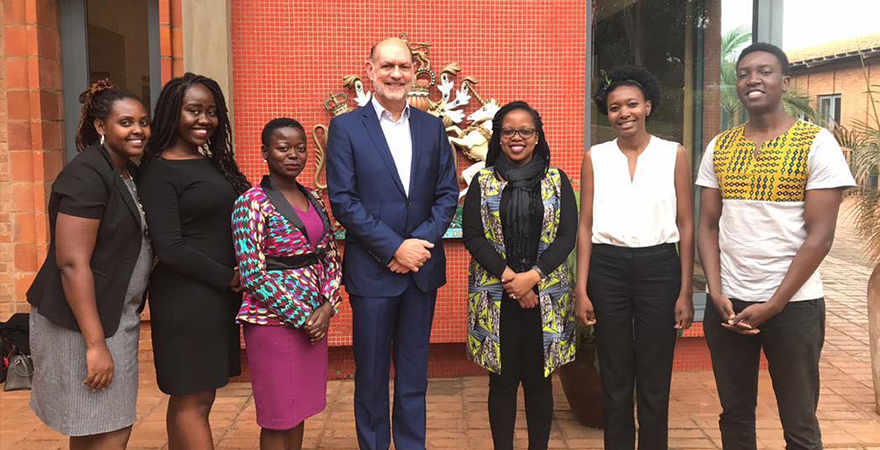 Got some Ambassador news you'd like us to share? Please send it to 

[email protected]

.