1. Gabriel Silva running for Panamanian political office
Disenfranchised by the same-old faces in politics, Gabriel has decided to run for election as Diputado Independiente for Circuito 8-7 in Panama. Discover more here and watch the campaign video below.
2. State Deputy Renan Ferreirinha, Brazil, made premier address to Legislative Assembly in Rio
Renan delivered his first speech as State Deputy of Rio de Janeiro to the 'Assembléia Legislativa do Estado do Rio de Janeiro' this week. Watch a brief extract below.
3. Alex Paullin's collaboration with Zambian musicians featured by National Geographic
Alex Paullin, founder of Conservation music, is travelling from Cape Town to Kilimanjaro, producing and recording songs which highlight environmental issues. National Geographic has published an article promoting his collaboration with Zambian musicians and the project in general. Read more here, and watch the music video below.
4. Sara Rajabli presented with Youth Award by President of Azerbaijan
Selected alongside only five other exceptional candidates, Sara won the nationwide prize for her social entrepreneurship. The award was presented by the President himself.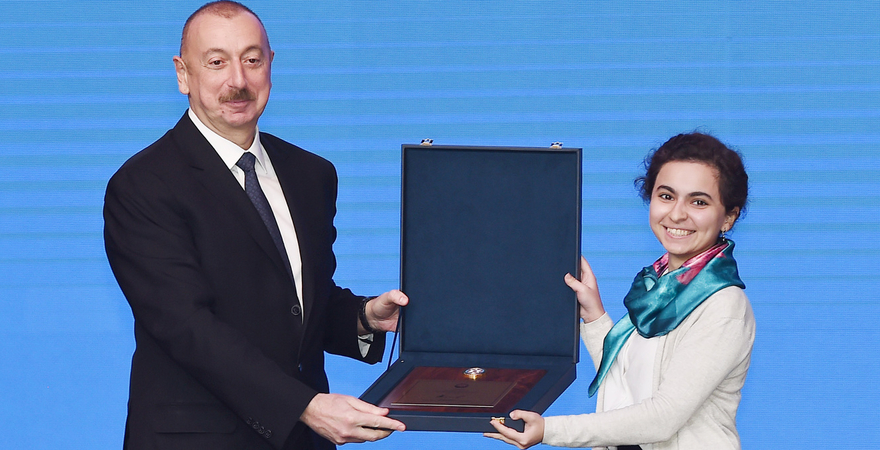 5. ... and at the very same event, Farida Askerzade spoke on behalf of young entrepreneurs
Farida was proud to speak in front of Azerbaijan's President and First Lady on behalf of young entrepreneurs at the Republic meeting dedicated to the country's Youth Day. Watch the video below.
6. Lina Khalifeh interviewed by Inside Arabia about Jordan's first self-defence studio
In an effort to tackle gender-based violence in Jordan, Lina Khalifeh founded SheFighter to help women protect themselves from harassment and assault. Her inspirational work was recently featured in an article published by Inside Arabia. Read more here.
6. Raghu Appasani co-produced emotional film to raise awareness of mental health in India
Raghu's organisation, The Minds Foundation, co-produced the film as part of their #RISEUP campaign to spread awareness of mental health issues in India. It tells the stories of four people, living and functioning in society whilst suffering from debilitating mental illness. Watch the moving video below.
7. British media outlets approached Conor Houston for expert opinions on Brexit 
In interviews with BBC Breakfast, BBC 5 Live, BBC News at One, Virgin Media News and EuroNews, Conor implored the UK to strive for a deal which guarantees "certainty, prosperity and progress"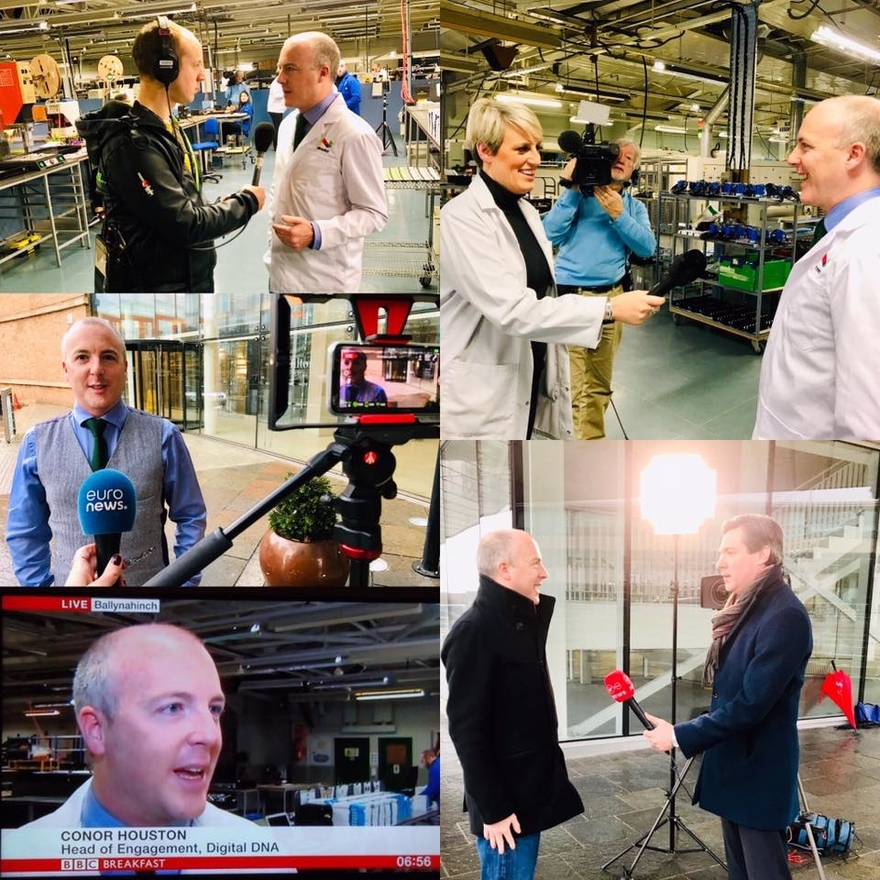 8. Ioanna Demosthenous interviewed on Cyprus' Sigma TV
On Cypriot television channel Sigma TV, Ioanna was interviewed about 'why young people have both a voice and an opinion'. Watch her insight below.
9. On Namibian TV, Steven Harageib discusses the corrosive culture of toxic masculinity
Steven addressed the causes, impacts and solutions of the toxic masculinity which plagues society on a Namibian news channel. Watch his interview below.
10. Six Ambassadors to speak at ASEAN Youth Summit 
Emmanuel Parra (Coordinating Ambassador for Asia 3), Sotheary You (Cambodia), Angela Mae Minas (Philippines), Jonathan Chu (Malaysia), Margianta Surahman (Indonesia) and Pol Bordas (Thailand) have all been invited to speak at the ASEAN Youth Engagement Summit (AYES). It is a high-level platform for student leaders, young professionals, and world changers from the ASEAN Region. Find out more about the event, and register your interest to watch Sothery You speak via our opportunities page.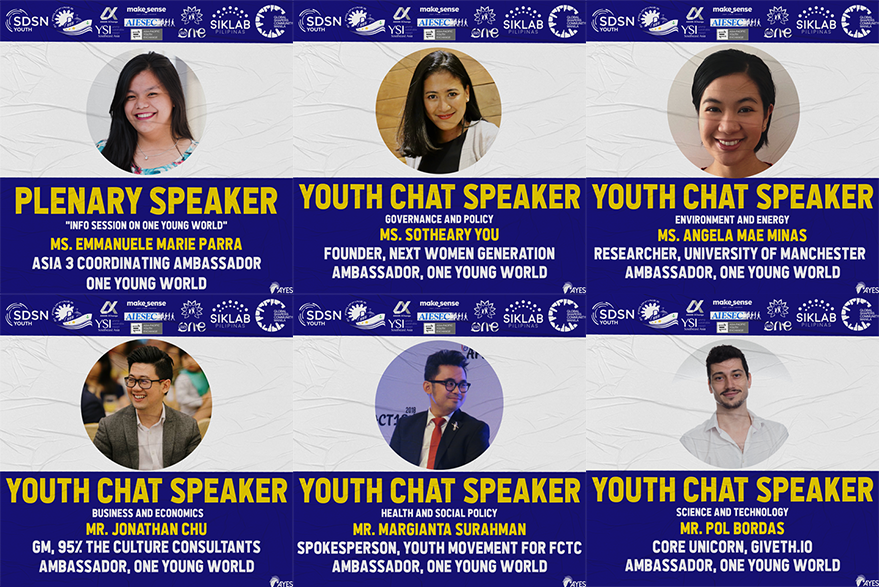 11. Francois Reyes to present his research at University of Pennsylvania Symposium
Francois has been selected by the University of Pennsylvania to present his research, titled "China's Belt and Road Initiative: a maritime security challenge?", at the 'Penn Symposium of Contemporary China' on 30th March.
Find out more about the event here.
12. Neeshad Shafi honoured to meet climate-change activist Greta Thunberg at Davos
On the final day of the WEF summit at Davos, Ambassador Neeshad Shafi met with legendary climate change activist Greta Thunberg.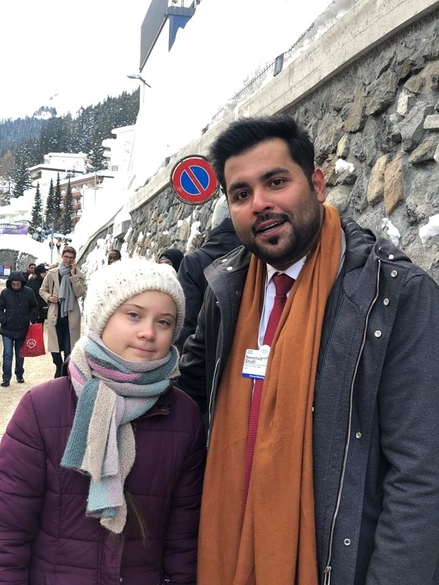 13. One Young World Community nominated for SDG Action Award
One Young World has been nominated for the SDG Action Award. This recognises the outstanding work of our ambassador community and the achievements of our network as a whole. The awards are organised by the UN SDG Action Campaign, a special inter-agency initiative of the UN Secretary General. The winner will be announced at the SDG Global Festival of Action in Bonn, Germany, taking place between 2nd and 4th May. Read more about the nomination here.