Automation has the potential to bring unprecedented levels of efficiency to all industries but could also mean destroying a huge number of jobs.
PwC predicts that 38 percent of jobs in the United States will be lost to automation inside 15 years and in Germany, 35 percent. This issue is exacerbated by the fact that we are poorly prepared for this revolutionary shift: 50 per cent of OYW Ambassadors believe current education systems are not preparing young people for the jobs of today and must be redesigned.
One Young World Counsellors and delegates dedicated to innovating education formed a plenary session panel Friday evening discuss the best ways to combat this danger and prepare young people for the future.
Here are some key takeaways from this session's experts:
Takeaway #1 - The School Curriculum Must Be Remodeled
If the panel agreed on one thing, it was that school curriculums are outdated and must be remodeled if we are to prepare young people for the future.
Ana Hidalgo, who runs Young Potential Development Ecuador - a social enterprise working to bring the learning of 21st century skills into the classroom of low income schools - lamented that schools are "frozen in the past" and that children are still being taught "in a way that prioritizes content over skills".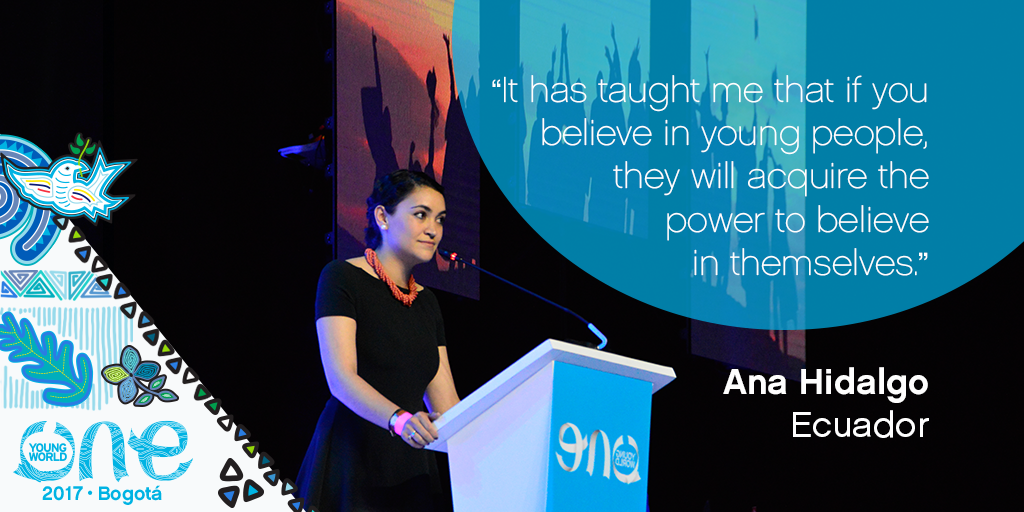 Colombian delegate and founder of Biz Nation, Karen Carvajalino, shared the view that the education model is outdated and does not prepare youth to be leaders and entrepreneurs.
"The educational system is not focused in what should be the centerpiece of contemporary education: skills, creativity and entrepreneurship", summarised Carvajalino. For this reason she took it upon herself to create an educational social enterprise to build "a nation of skilled leaders who are contributing to the socioeconomic development of their communities".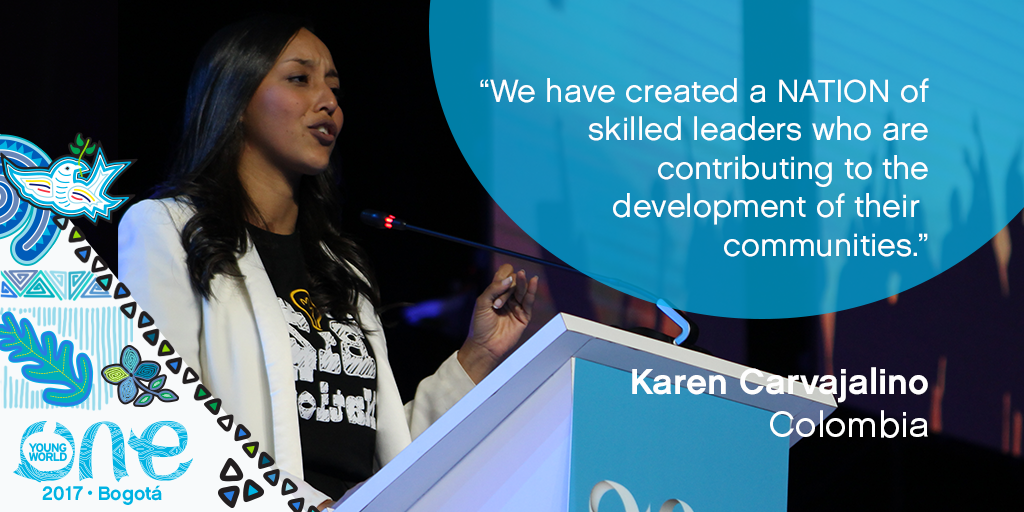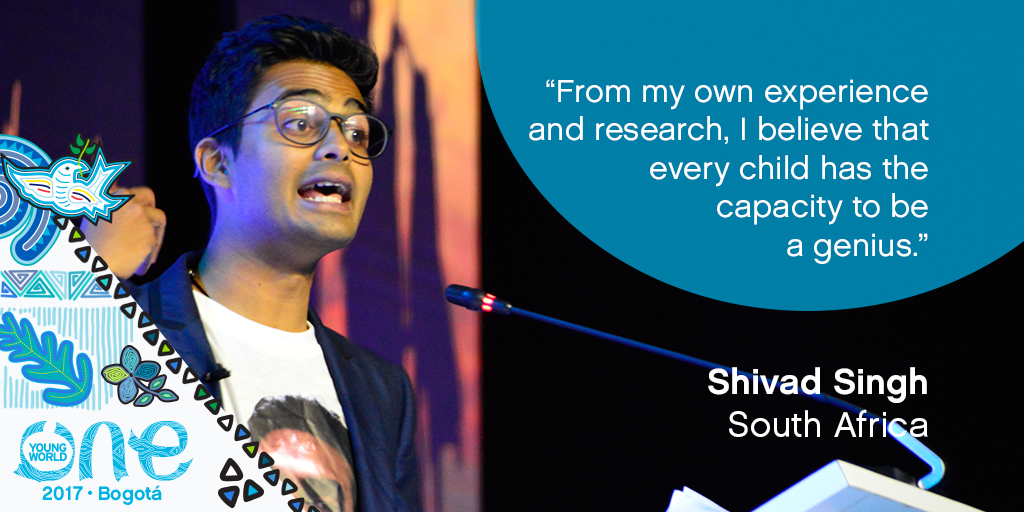 Takeaway #2 - STEM Is Key To Innovation
Founder of STEM Women Sierra Leone, Kumba Liliana Musa, is working to get more women studying STEM subjects as she believes they are key to maximizing innovation, creativity, and competitiveness.
All of these skills, are key to solving the greatest problems of the 21st century - and more generally, preparing people for the future of work.
"STEM education is one of the best solutions for breeding innovators and changemakers who will be the job creators of the future," said Musa.
Failing to prioritize STEM could essentially leave an entire generation lost when it comes to the next wave of jobs that our technologically and scientifically oriented.
"Schools must analyze the business trends and design their curriculum accordingly, otherwise graduates will be furnished with knowledge and skills that will not be beneficial to them in the workforce", she concluded.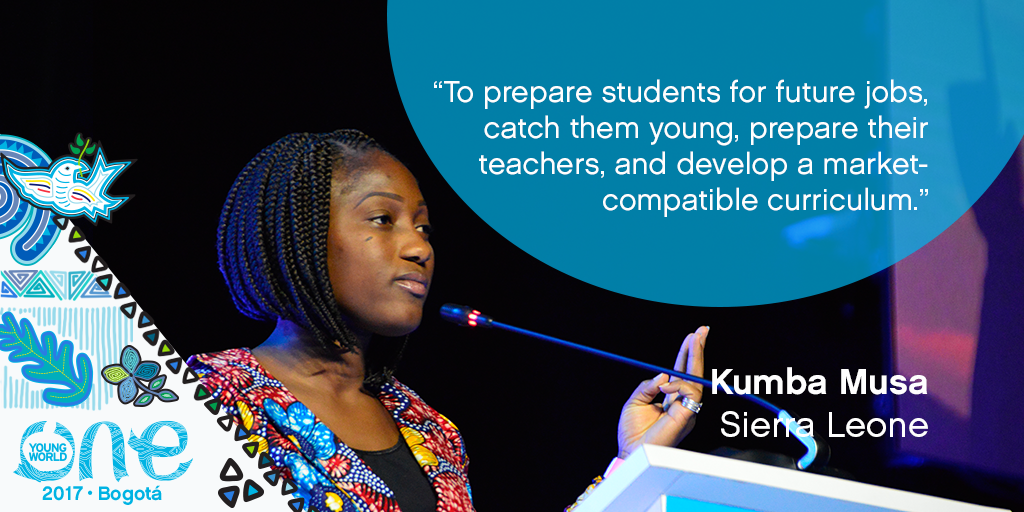 Takeaway #3 - Young People Need To Be Tech-Ready
We do not know yet exactly what the future of work will look like, but if current trends are anything to go by, the majority are likely to require technological competence.
Many of the panelists concurred that technology is one of the greatest obstacles to preparing young people for the next wave of jobs, but French delegate, Ludovic de Gromard, suggested that embracing it with open arms could be the solution.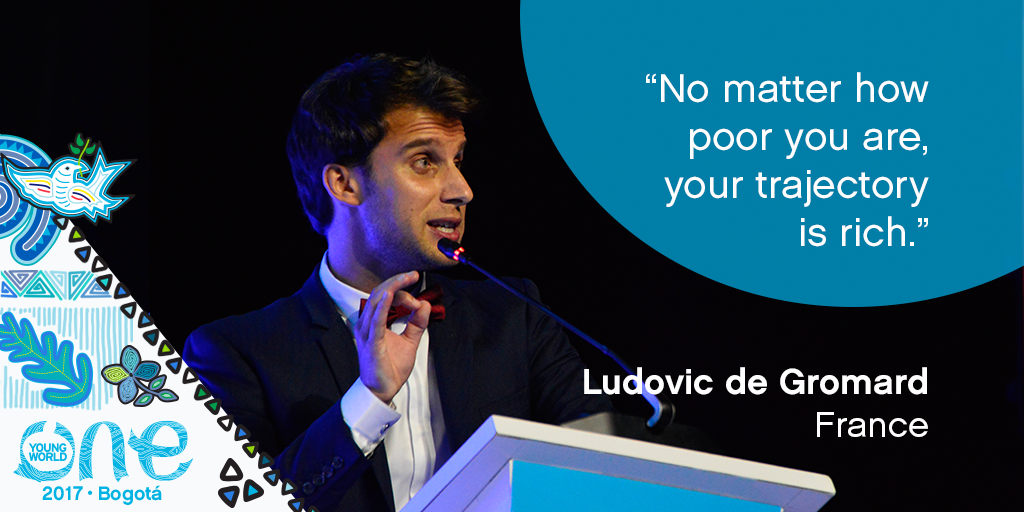 "Artificial Intelligence and robots will destroy over 500 million jobs in the next 10 years… That does seem threatening," said de Gromard. But, he added, "if you manage to turn your enemy into a friend, then nothing will ever be more powerful than this friendship".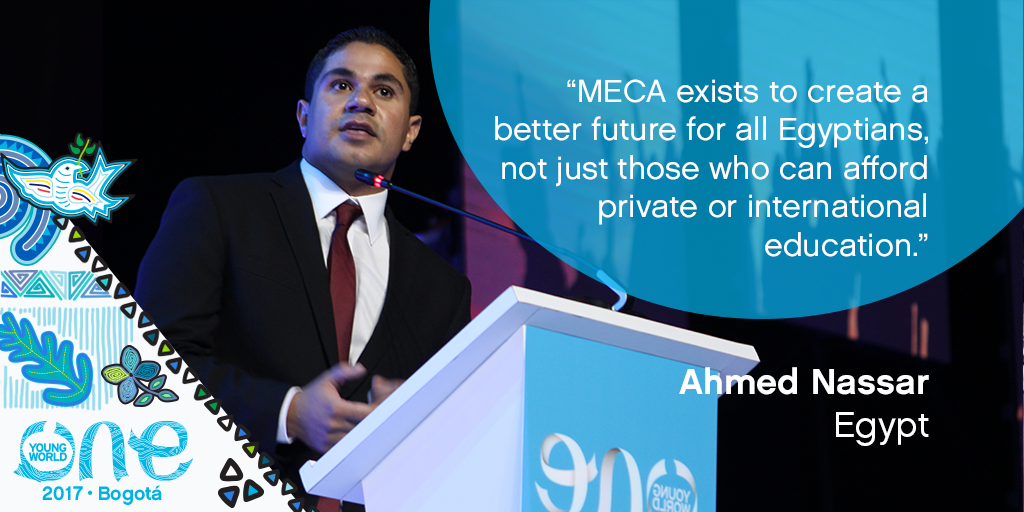 The importance of this had also been stressed by record-breaking musician Tinie Tempah in his keynote speech on education and empowerment. According to the rapper he would never have made it himself as a young person in music without utilising technology.
"Through my experience as a musician I started to realise that technology was the answer to getting noticed", he said. "Technology has created a whole new economy and this economy is ours".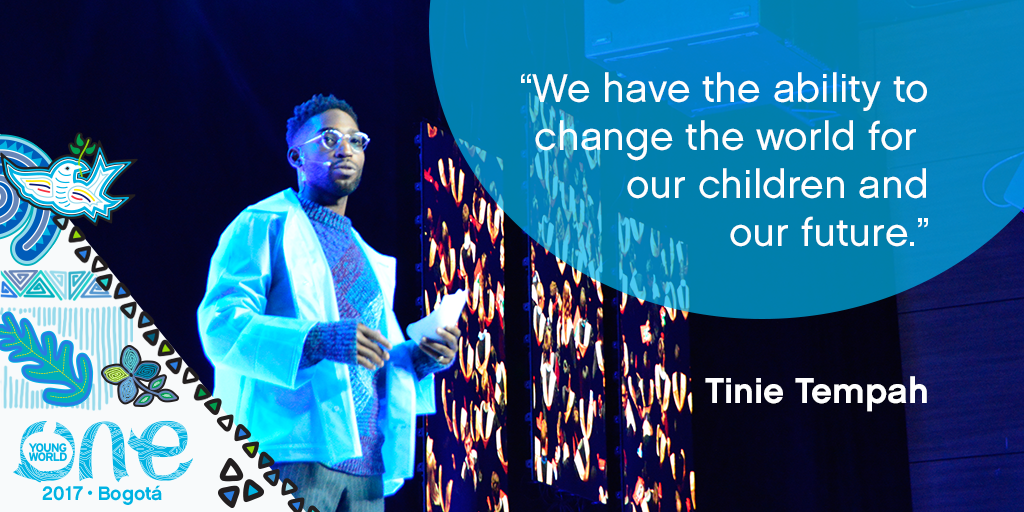 This article was written by Luke Taylor. He is an English journalist living in Bogota, Colombia. His reports on Colombia have been featured in leading English, Canadian and Australian publications.