[[[image 0- medium]]]
"In a world that is ever more digitally connected, each of us has the power and responsibility to inspire our fellow human beings to act to help others and create a more humane world."
- Ban Ki-moon, United Nations Secretary-General
Today marks this year's World Humanitarian Day, a day which honours those who have worked in the advancement of humanitarianism and have lost their lives or injured themselves contributing to humanitarian causes. It is a crucial reminder of the work humanitarians undertake and their continuous devotion to assisting victims of hunger, poverty, conflict, natural disasters and several other plights affecting millions around the world.
The theme for this year's World Humanitarian Day is One Humanity. As such, we would like to recognise Ambassadors & Delegates in the One Young World community, who, along with a countless number of humanitarian workers across the globe, dedicate themselves to helping others by toiling on the frontlines of crises. It is their work and tireless engagement that promotes a more peaceful and sustainable future.
[[[image 5- medium]]]
Danijel Cuturic, Bosnia and Herzegovina
Founder & Executive Director, Association for Development of Knowledge Society LUMINA
Danijel founded LUMINA to provide education to youth in Bosnia, having helped more than 500 Roma children receive high-quality basic education through grassroots projects. For several years, he worked with Relief International as an Educational Project Manager. Through these posts, he initiated projects targeted at reducing academic corruption in public universities in Bosnia, empowering young females though education, and improving the quality of primary and secondary education through information literacy. As a result of Danijel's work, the majority of public universities in Bosnia have regulated their academic integrity, 4 young females have entered local and national Parliaments, and more than 1,000 students have increased their information literacy skills. 
Daniel is passionate about human rights as his childhood was marked by the Yugoslav Wars; education provided the only opportunity for him to escape from the harsh reality of war. He truly believes in the transformative power of education.
Watch Danijel's speech from the Human Rights Plenary at the 2015 One Young World Summit in Bangkok, Thailand here.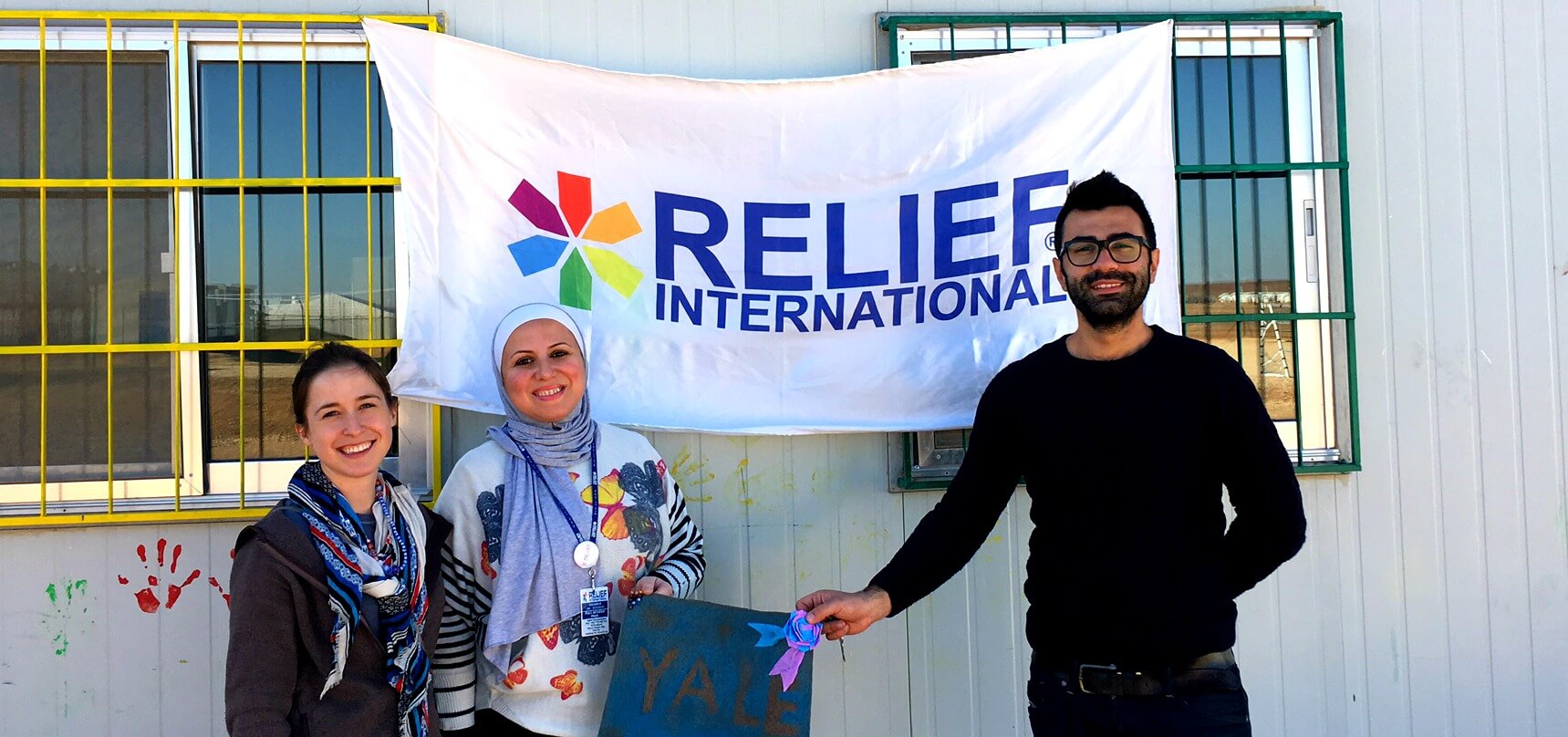 Biza Barzo, Kurdistan
Human & Kurdish rights activist
Biza is a young human and Kurdish rights activist, writer, and student of International Studies at the American University in Iraq. She devotes herself to raising awareness of the plight of refugees in Iraq.
Biza was raised in Sweden where she worked with Swedish NGOs from a young age. She chose to return to Kurdistan to continue her volunteerism, delivering aid assistance throughout the region. Biza's most recent work has been at the IDP and Arbat refugee camps in Kurdistan. At the camps, she has provided refugees with medicine, clothes, books, educational training and mental support. She currently works alongside UNHCR, Mercy Corps, UN Women, and Hiwa Foundation.
An active proponent of volunteerism, she is committed to empowering Kurdish youth, and promoting peace and active citizenship.
Biza attended the 2014 One Young World Summit in Dublin, Ireland.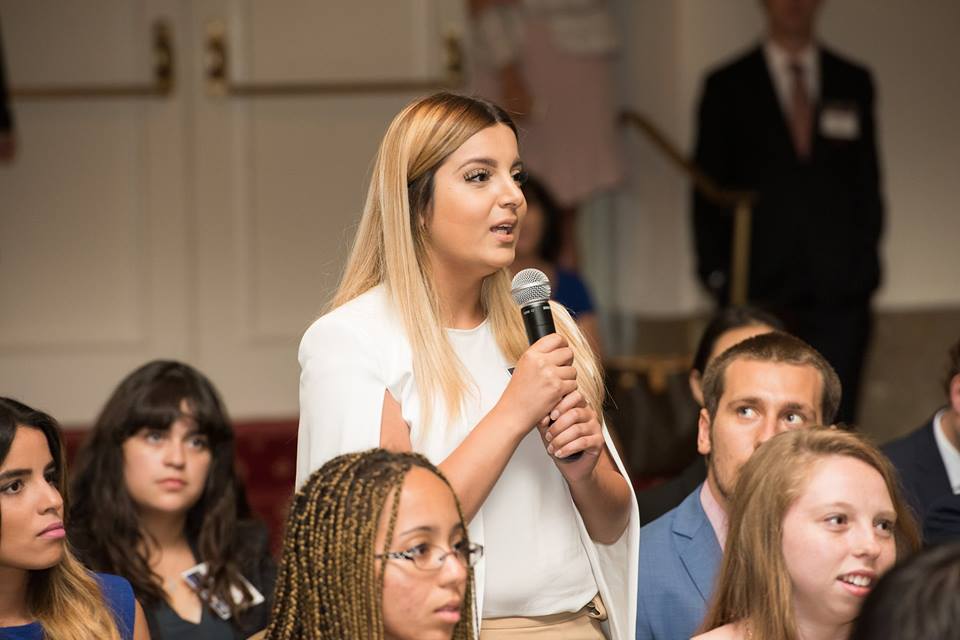 Ivona Kostyna, Ukraine
Vice Chairman & Deputy Director, PO "Pobratymy"; Project Manager, Sector V
At the young age of 19, Ivona leads PO "Pobratymy", an organisation that provides social adaptation for Ukranian war veterans who suffer from post-traumatic stress disorder (PTSD), and for those transitioning from military to civilian life. She is the Project Manager for the social adaption project named Sector V, using a peer-to-peer approach to support these veterans. Ivona provides education on the front line, informative lectures on PTSD, and psychological training to veterans.
She first travelled to Ukraine's war front lines in September 2014. From that point onward, she began delivering supplies to Ukrainian troops stationed in the front-line town of Debaltseve, encountering artillery and sniper fire.
A video highlighting Ivona's work with Sector V can be seen here.