Last week, eight One Young World Ambassadors participated in the first ever Global Goals week outside New York, which took place at the Dubai Expo from 15-22 January, 2022.
In partnership with Project Everyone, the Ambassadors were selected via a nomination process as recognised leaders taking action towards the realisation of the Sustainable Development Goals (SDGs)
The programming included participation in the flagship event, Global Goals for All, which aimed to create awareness around the SDGs and highlight the need for increased commitments to deliver on the promise of the Decade of Action. At the event, participants "celebrated how far we have come, and the progress that has been made so far on the Goals whilst observing where progress has stalled, or in some cases regressed due to the pandemic."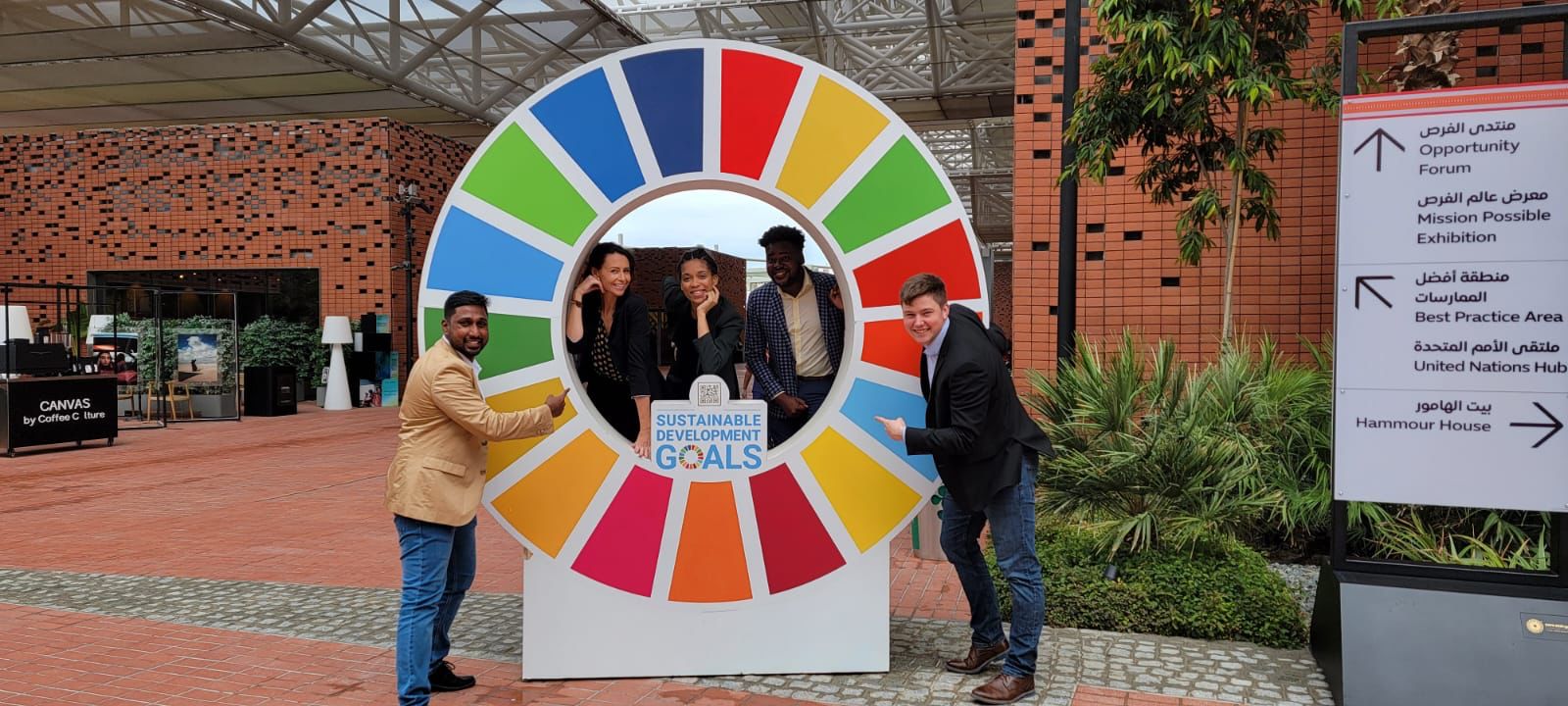 The Ambassadors who participated included:
Mohamed al Moosa, Oman. Coordinating Ambassador for OYW, Middle East
Brighton Kaoma, Zambia. Global Director · UN Sustainable Development Solutions Network – Youth
PJ Mistry, USA. Manager, Unilever and Founder, Action Accelerator
Tariq Al-Olaimy, Bahrain. Co-Founder, 3BL Associates
Bibi la Luz Gonzalez, Guatemala. Founder & Director, Come Mejor Wa'ik
Jonathan Puerta Pereira, Colombia. Co-Founder, TASKME
Jenifer Colpas, Colombia. Co-Founder & Executive Director, Tierra Grata
Jana Degrott, Luxembourg. Co-Founder, We Belong
See below for some photo highlights.