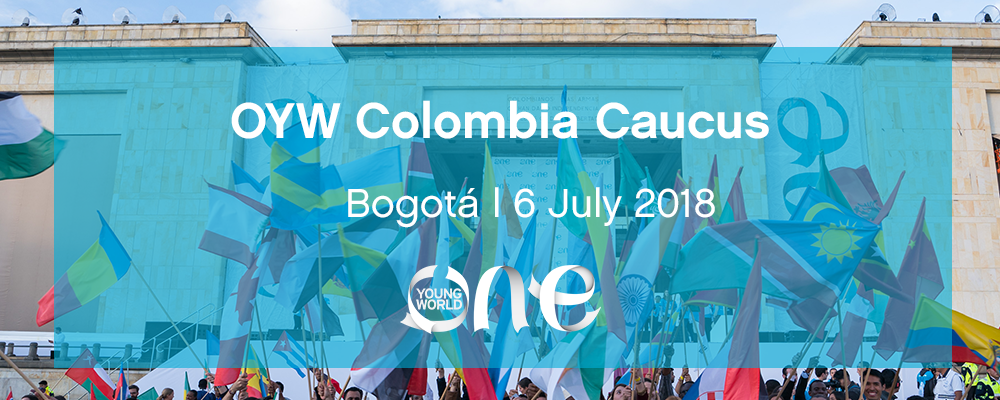 SAVE THE DATE
Join OYW Colombia's first Caucus of the year in Bogotá.
Friday 6 July
About the event
"In October 2017, Bogotá hosted the One Young World summit, the most influential gathering of young leaders in the world. From that unique opportunity, a network of Ambassadors was consolidated in Colombia that stimulates social change from companies, politics, academia and from their own social initiatives.
This Caucus will have the presence of important business leaders of our country who, hand in hand with outstanding Ambassadors, will inspire us with their stories in the areas of innovation, public relations, gender equalityand diversity and inclusion, emphasizing that this is truly a generation of young people for the future."
This caucus is organised by Coordinating Ambassador for Colombia, Jesus Tabares. Contact: [email protected]
 
When & where:
Friday, 6 July 2018
14:00 - 19:00
Bavaria - AB InBev. Carrera 53 A # 127-35. Bogotá
Full agenda to be announced soon.