One Young World invites you to join the second of the OYW Webinars series.
Every month, Coordinating Ambassador for Central & Eastern Europe, Gosia Rychlik, will host a series of webinars focused on hot topics among OYW Ambassadors, from corporate intrapreneurship and circular economy to leveraging tech for good. 
Each webinar will offer the opportunity to gain exclusive insight from senior representatives of some of the world's biggest firms as well as Ambassadors who have experience in navigating these matters internally. They will share their advice on how to navigate and succeed in endeavours to accelerate impact.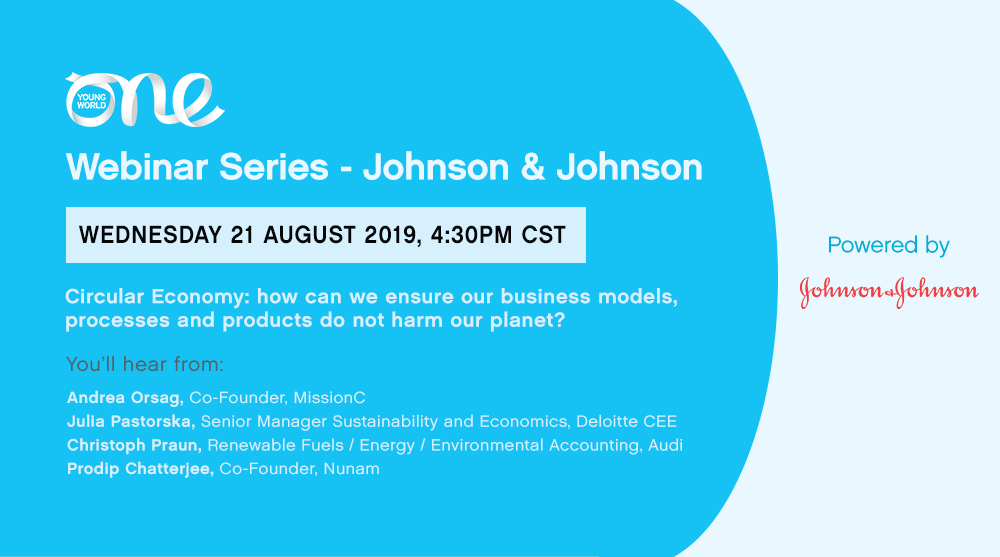 Webinar 2 - Wednesday 21 August: Circular Economy
4.30pm CET - 60 mins
REGISTRATION HAS NOW CLOSED
Upcoming webinars:
September: Tech for Good
TBD: Education - how can we build the skillset of the future?
TBD: Climate Change - what action can we take to limit its impact?