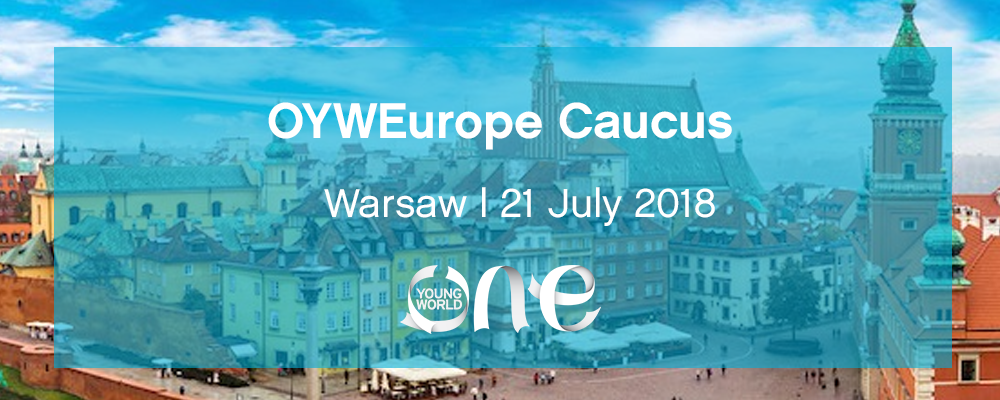 SAVE THE DATE
Join OYWEurope's fifth Caucus of the year in Warsaw, Poland.
Saturday 21 July 
***Registration has now closed***
When & Where
Saturday, 21st of July 2018
12.30pm-7:00pm
Unilever Head Office
al. Jerozolimskie 134
02-305 Warsaw
Poland
(Just 10min drive from the Warsaw Central Train station, 20min from Chopin Airport and 40min from Modlin Airport)
About the event
"Let's come together, right now!"
In our final Europe caucus of the summer, we invite you to come to the first major One Young World event ever to take place in Eastern Europe! 
In times of increasing uncertainty, fear-based dialogue and nationalism across the continent, the event will explore how to foster unity, explore the role of media and expand on the role of partnerships between government, business and civil society to help solve current and future challenges.
As with our most successful caucuses to date, there will be a blend of panel discussion and interactive workshops.
Agenda
Time (hrs)
Agenda point
Type of activity and speakers
12:30 - 13:00
Registration
All
13:00 - 13:10
Welcome & Introduction
Gosia Rychlik, Coordinating Ambassador for CEE at One Young World & Unilever
Charlie Oliver, Managing Ambassador for Europe at One Young World
13:10 - 13:30
Opening Keynote
Kate Robertson, Co-Founder at One Young World
13:30 - 14:30
Debate 1: Future of Europe

Panel
Kate Robertson, Co-Founder at One Young World (Chair)
Christian Davies, Journalist at The Guardian, Foreign Policy
Natalia Ojewska, Journalist at TR Foundation, AJ
Costas Georgiades, One Young World Ambassador

14:30 - 15:30
Debate 2: Power of media

Panel
Anna Kalczyńska, TV Journalist
Adam Lelonek, Co-founder of the Propaganda and Disinformation Analysis Center Foundation
Olga Gołdys, Social Challenge Unit University of Warsaw

15:30 - 15:45
Break
-
15:45 - 16:45
Debate 3: Partnerships for SDGs

Panel
Michał Jeska, Co-founder at Gerere: Fun For Good
Martyna Kaczmarek, Brand Manager at Ben & Jerry's
Karol Gobczyński, IKEA Group Climate and Energy Manager
Rafał Rudzki, Senior Manager, Sustainability Consulting Central Europe, Deloitte & Board Member, Association of Polish Economists

16:45 - 18:45
Gamification workshop
Crafting solutions to burning social issues through social science
Workshop

 

18:45 - 19:00
Closing
-
20:00
Evening dinner, drinks and networking
-
Guest speakers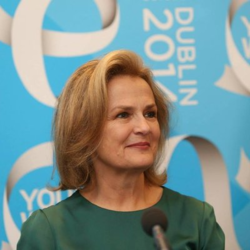 Kate Robertson (Future of Europe)
Kate served as Chairman of the Havas group from 2006 to 2015 and as Global President from 2013. Working mainly in global roles, Kate became convinced of the importance of the roles of global institutions and global businesses in the certainty that what unites people is greater than geographical distance and national distinctions.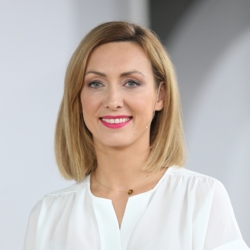 Anna Kalczyńska (Power of media)
Polish TV journalist and presenter at TVN, major TV station in Poland. A graduate of the College of Europe, a leading academic centre for European Affairs studies, and journalism at the University of Boston.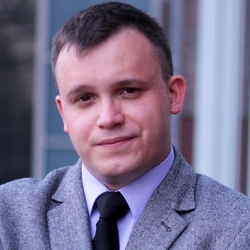 Adam Lelonek, PhD (Power of media)
Co-founder of "Center for Propaganda and Disinformation Analysis" Foundation. 
Over the past years he has handled the topics of information warfare, psychological warfare, disinformation, propaganda, fake news as well as issues of hybrid threats in the cyber-space. Deals with identification of narrations imposed on the information spaces of Poland, Ukraine and other European countries. 
Currently he is also an expert in the Warsaw Institute for Strategic Initiativest. His professional experience includes the positions fulfilled earlier: 2014-2015: analyst of Defence24.pl portal, 2016-2017: expert of "Casimir Pulaski" Foundation, and 2014-2017: member of the Management Board of "Poland-Ukraine Research Centre" Foundation, and 2017-2018: analyst of CyberDefence24.pl portal.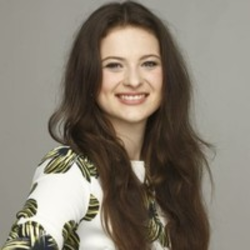 Martyna Kaczmarek (Partnerships for SDGs)
Country Business Leader for Ben & Jerry's brand and a participant of Unilever Future Leaders Programme. Before starting her professional career, she had set up a charity "Dzień Dla Życia" ("A Day for Life"), focusing on blood donation, transplantation and voluntary work. She was awarded the Polish Cross of Merit by the President of Poland. She is passionate about marketing, brand management and sustainable development. In her daily work, she is focusing on developing the social mission of Ben & Jerry's through collaboration between business and NGOs.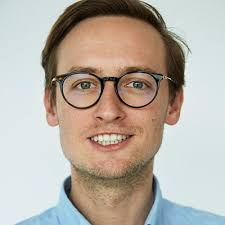 Karol Gobczyński (Partnerships for SDGs)
As the IKEA Group Climate and Energy Manager, Karol is accountable for establishing and implementing the overall climate and energy agenda at IKEA Group; developing frameworks, projects and ways of reporting to secure that IKEA Group meets its climate goals.
Karol graduated The School for Renewable Energy Science in Iceland. As part of his studies Karol conducted renewable energy research at The Massachusetts Institute of Technology Portugal Program. Karol's main interests are decarbonisation, energy markets, sustainable business development, regional development, and building multicultural societies.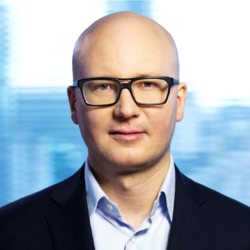 Rafał Rudzki (Partnerships for SDGs)
Senior Manager, Sustainability Consulting Central Europe, Deloitte & Board Member, Association of Polish Economists
Rafał is an expert in management and sustainability field of 12 years of professional experience, both in corporate and public/NGO environment. In Sustainability Consulting Central Europe Team of Deloitte, he advises Polish and international clients in the area of corporate responsibility, sustainability and impact measurement. He is responsible for co-ordination of Deloitte's efforts in those areas in 19 countries of Central Europe. Rafal focuses on advising clients of various industries, especially in strategy and business transformation; integrated & non-financial reporting; reputation management; communication & stakeholder engagement; measuring and reporting organizations' total impact. He graduated from Jagiellonian University in Krakow (PL), Erasmus University in Rotterdam (NL) and University of Cambridge (UK). He publishes i.e. in POLITYKA weekly and teaches corporate social responsibility strategy at Leon Koźmiński University in Warsaw (PL). In addition, he actively promotes Social Progress Index across Central Europe and is a Board Member of the Association of Polish Economists.

Michał Jeska (Partnerships for SDGs)
UX designer, gamification evangeliser and social entrepreneur.
At the age of 19, he have co-founded his first NGO Tłocznia Foundation, which was aiming to activate Warsaw youth in social action.
At the age of 23, he joined Jacek Siadkowski and the Foundation Highlight/inaczej, today known as Gerere Fun For Good. One of first polish social aware startups, which goal is to change world with fun and gamification.