*This page has been updated as of Thursday 11 August, 12:00 (BST) to reflect the most up to date information for all Summit attendees, please ensure you have read and understood its contents*
Manchester Airport is the main airport for Manchester. 
For those arriving at Manchester Airport between 7am and 6pm our Volunteer team will be on hand on Saturday 3 September to Monday 5 September to direct you and hand you your return train ticket for your connecting train to Manchester Piccadilly station. Volunteers will be located at the One Young World welcome desk in each terminal and can assist with train times. Your train ticket is only valid on Northern Rail services; you can find the timetable here. 
Manchester Piccadilly Station is the main station for Manchester. 
There will be a One Young World desk with volunteers in the main train station concourse if you need assistance with your journey to your hotel. All hotels and Summit venues are within a 25 minute walk from Manchester Piccadilly Station.  
If you are arriving at a different airport: If you are arriving into a different airport or station,there will not be any One Young World volunteers to greet you or direct you to your hotel. We strongly advise against driving to the Summit as there is no onsite parking. 
Please download the Citymapper app or use pour google maps to assist with your journeys around Manchester.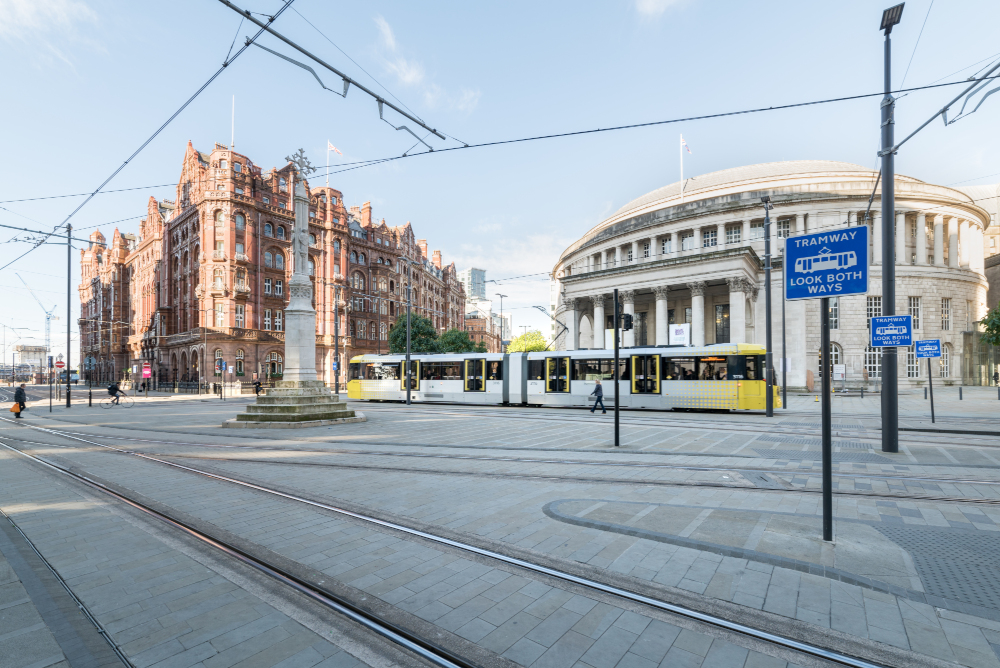 DEPARTURES
8 September
If you are leaving Manchester on the 8th September, please ensure you check out of your hotel in the morning and leave your luggage at your hotel reception. After the Closing Ceremony, you will need to take the train using your return ticket from Manchester Piccadilly to Manchester Airport or arrange your own transport back to your chosen airport/station.
9 September
If you are part of the One Young World accommodation blocks, please ensure you have checked out of your hotel room by no later than 12 noon on Friday 9 September. 
You will need to take the train using your return ticket from Manchester Piccadilly back to Manchester Airport or arrange your own transport back to your chosen airport/station.
If your flight is leaving from a different airport or station, you will need to make your own travel arrangements. Please factor in enough travel time to arrive back at your chosen departure terminal before your flight. We suggest arriving at the airport three hours before your flight and 45 minutes before your train departs.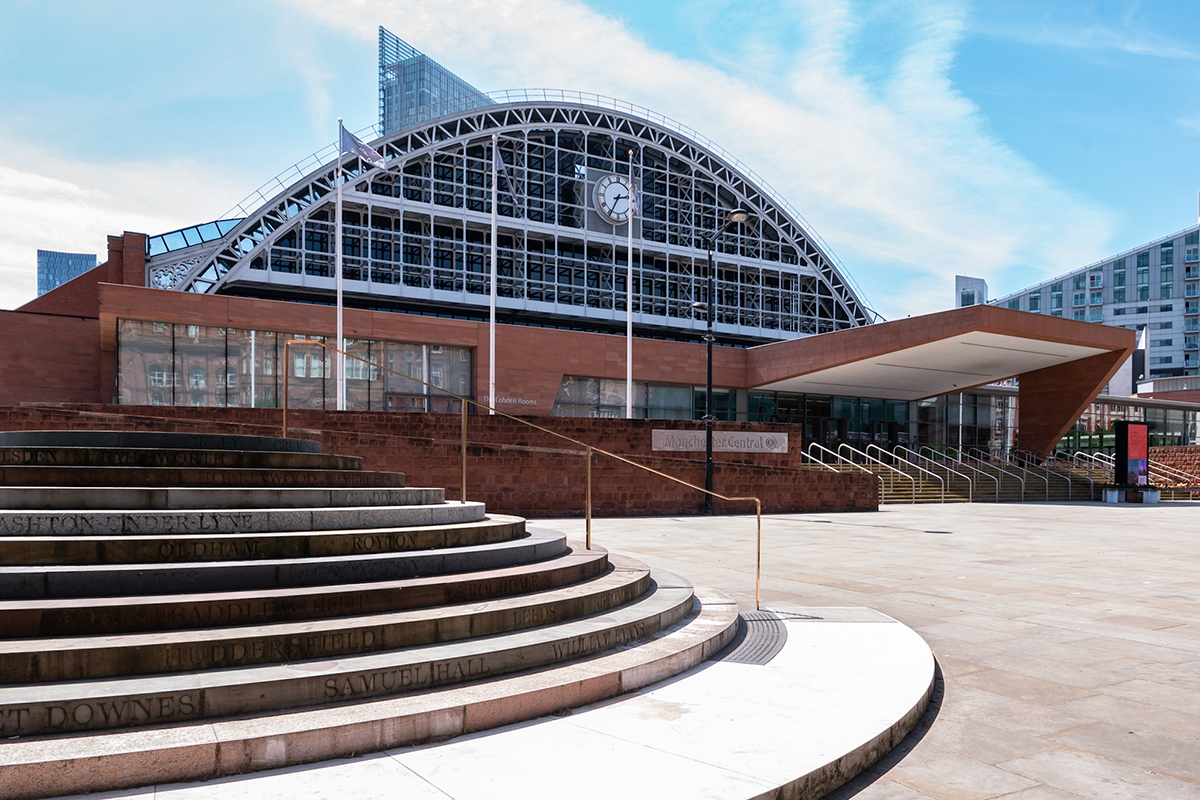 ESSENTIALS
Packing Checklist 
Before you fly or take your train, please make sure you have your:
Passport and flight/train tickets (return journey)
A copy of your visa stamp (if travelling on a visa)
Any necessary travel documents 
Printed One Young World Letter of Invitation as well as further supporting documentation where applicable
Printed One Young World Final Event Information email
Personal Medical supplies
Bank card or preloaded local currency (GBP) card for sightseeing/souvenirs/incidental expenses/food on travel days. The majority of places in Manchester no longer accept cash. Please ensure you have told your bank that you will be travelling and using your card in the UK
Please check that any currency you would like to exchange is in current circulation
Clothing for 4-5 days and additional items if you are staying longer
Rain jacket and warm clothes 
Adaptor for British plugs
Mobile phone and laptop, as well as chargers. We recommend bringing portable chargers. Please note, for security reasons, we do not encourage you to bring your laptop to Manchester Central, and no laptops are allowed at the Opening Ceremony. 
Umbrella, just in case!
Your smile and energy to meet young leaders from all over the world! 
Weather
Check the weather forecast here.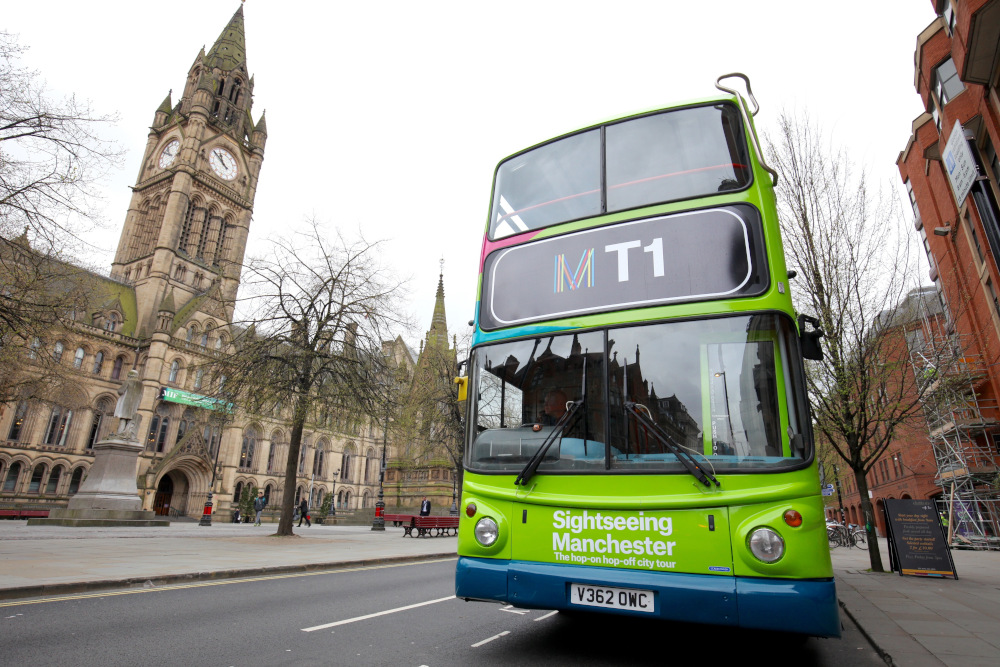 Covid 19
There are currently no Covid-19 restrictions in place in the UK. However guidance is to still wear a mask in crowded spaces at your own discretion. One Young World will not be enforcing masks or testing at the Summit in line with Government advice. 

All attendees should check if their airline or any countries they are transiting enforce any additional testing/entry requirements and ensure they comply with these requirements.