The annual One Young World Summit brings together 2,000+ of the brightest young leaders from every country and sector, working to accelerate social impact both in-person and digitally. Delegates from 190+ countries are counselled by influential political, business, and humanitarian leaders such as Justin Trudeau, Paul Polman and Meghan Markle, and many others to harness the knowledge and skills needed for being impactful change makers. 
Delegates participate in four transformative days of speeches, panels, networking, and workshops. They also have the opportunity to apply to give keynote speeches, sharing a platform with global leaders with the world's media in attendance. 
Delegates have the opportunity to challenge world leaders, engage with, and be mentored by expert industry influencers and make lasting connections. Together we celebrate our young leaders through social events and the unforgettable Opening and Closing Ceremonies.
The closing ceremony is just the start of every attendee's journey with us. Every leader who attends leaves the Summit as a One Young World Ambassador and a valued member of our global community. This is a lifelong membership to one of the most incredible networks in the world. A dedicated Community Team work all year round to track community impact, organise events, facilitate local networking, spark opportunities for collaboration, and provide growth opportunities through mentorship, funding programmes and media exposure. 
To find out more about how to attend the One Young World Summit either in person or digitally please follow this link.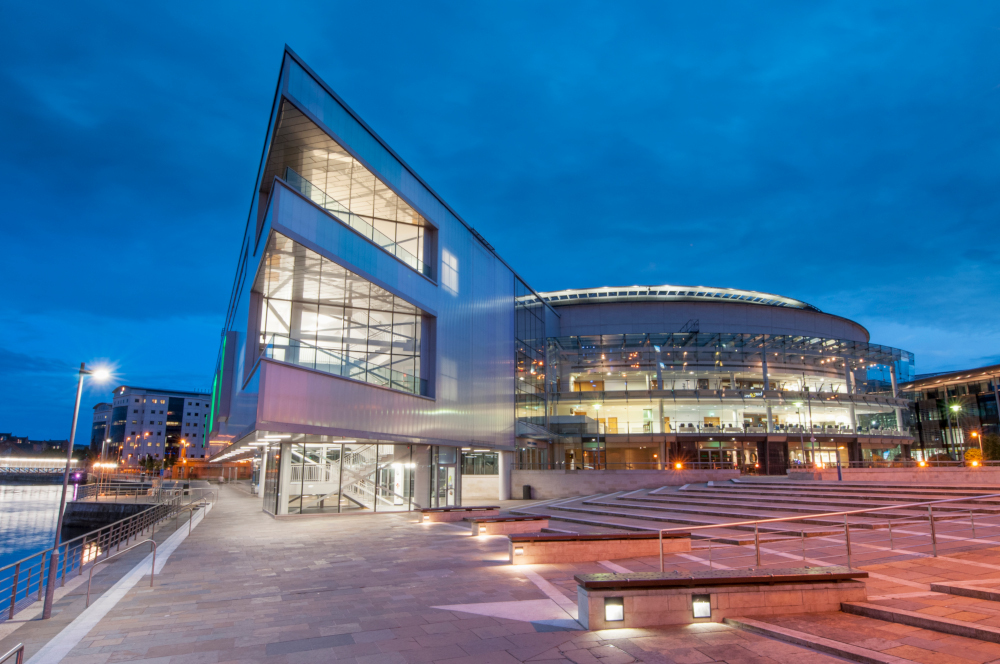 2023 Summit Venues
The One Young World 2023 Belfast Summit will be held at various iconic venues across the city and digitally on our Summit platform. 
The Opening Ceremony will be held in Northern Ireland's premier entertainment venue, SSE Arena Belfast.
Our Delegates and special guests will spend a life-changing three days at the award-winning ICC Belfast, for an action-packed agenda of speeches, panels, workshops and networking events. ICC Belfast is an experienced and ambitious international convention centre at the heart of Belfast - one of Europe's most accessible, vibrant and flourishing cities.
Evening social programmes will take place at a selection of Belfast venues, showcasing the thriving food and drink scene Northern Ireland has to offer.
The Closing Ceremony will be held at the ICC Belfast and across The Titanic Quarter, summarising a week of learning, networking and personal legacies.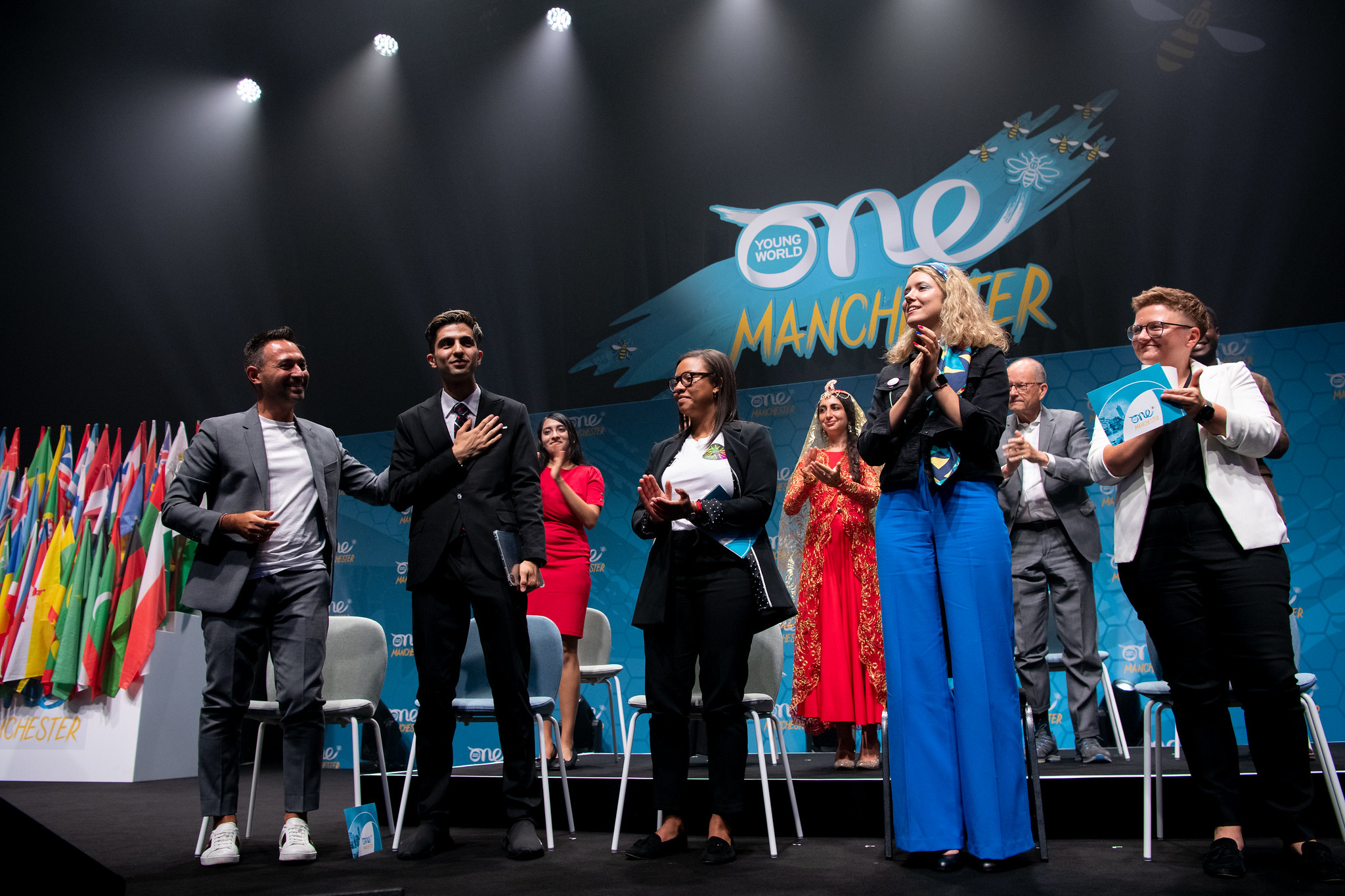 Plenary Challenges
The 2023 Plenary Challenge themes are decided by our Global Consultation Process with our community of 15,000+ Ambassadors. These will be announced in January 2023. 
The Plenary sessions include speeches by world leaders and Delegate Speakers whose work, lived experiences and critical insights address the Plenary Challenges at hand, while offering ways for Delegates to take effective action when tackling global crises. All curated content at the Summit is shaped by the five Plenary Challenges, and these are the driving force for all discussions around creating a better world.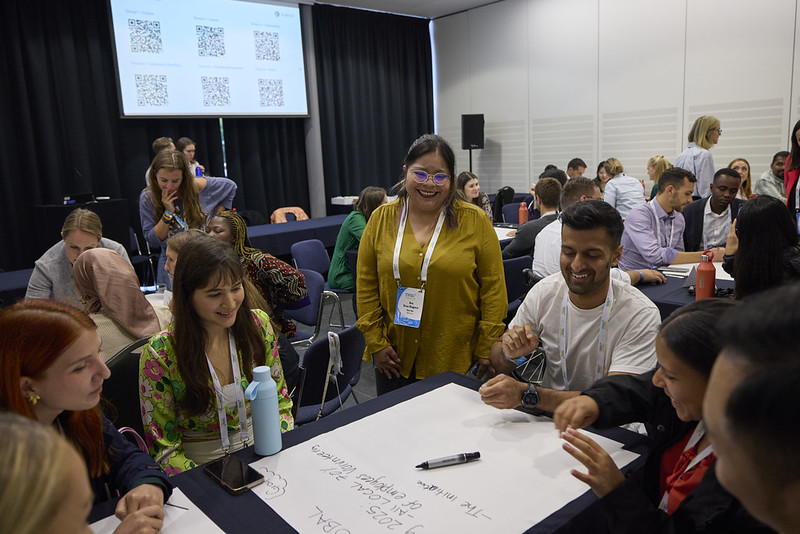 2023 Summit Workshops
Our Summit workshops provide Delegates with expert insights into the issues and topics they are most passionate about. Workshops offer practical skills, techniques, ideas and processes which Delegates can implement in their own projects and initiatives for change. 
Look out for further information on registering for your Summit workshop. 
Embrace a Giant Spirit. Meet the new Belfast, one of Europe's most vibrant and exciting destinations, brimming with culture, award-winning attractions and home to the friendliest people you are ever likely to meet.
A city bursting with energy, ambition and optimism, Belfast is moving forward at an unprecedented rate. Over one billion pounds has been invested in infrastructure over the past decade and major development and regeneration projects have transformed our tourism, transport and digital sectors. Belfast is now recognised as a vibrant destination in which to live, work, study, visit and invest.
Now an ambitious city, having emerged from decades of conflict due to the courage and resilience of its people; the city and its people understand the importance of leadership. 2023 marks the 25th anniversary of the Belfast Good Friday Agreement. With 43% of its population under 30 years old, the city has a generation of talented, responsible and civically-minded young people who are driving positive social change for a better future in Belfast.
From the birthplace of the Titanic to Game of Thrones film locations, peace tours and street art, you'll find plenty to do in Belfast. Start your adventure today by visiting these links: