As the global forum for young leaders, One Young World gathers over 2,000 young leaders from +190 countries each year, representing every sector of our global economy. At the annual Summit, Delegates debate, formulate, and share innovative solutions for tackling the most pressing issues the world currently faces. Delegates will have the opportunity to engage in-person in Belfast.
Why are workshops of crucial importance?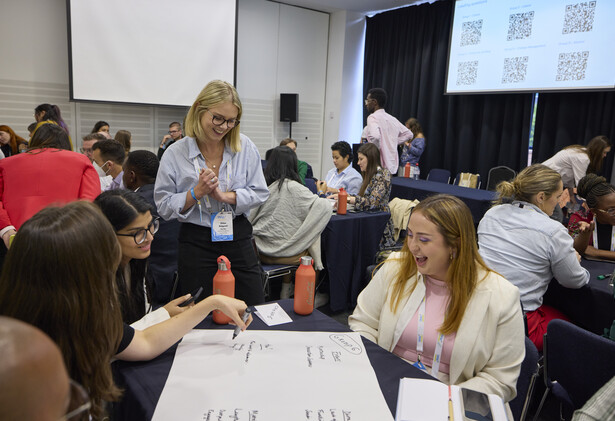 Workshops provide Delegates with valuable insights into the issues and topics they are most passionate about. 
By attending a workshop, Delegates gain invaluable knowledge for promoting meaningful and effective change within their own organisations and communities. All workshops hosted during the Summit will deliver immediately applicable skills, strategies, techniques and/or ideas which can be implemented in future projects and initiatives later on. 
Workshops will take the form of scenario-based challenges, problem solving, challenge or goal setting, as well as interactive discussion based forums to share personal experiences and testimonies. All workshops are impact-driven with a particular emphasis on collaboration and engagement and should reflect the annual Summit Plenary Topics, the UN Sustainable Development Goals, specific regional initiatives, or focus on developing applicable leadership skills.
How can hosting a workshop benefit your organisation?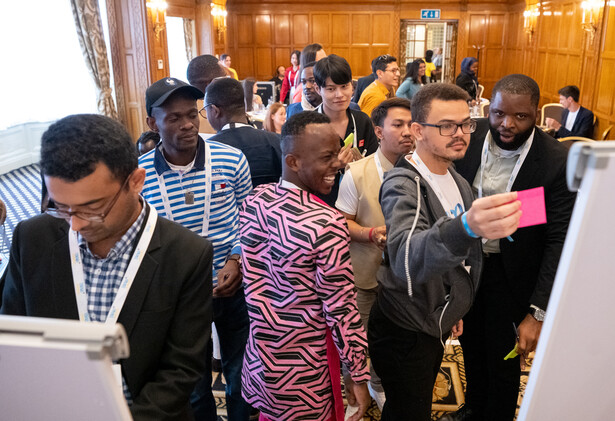 Hosting a workshop at the One Young World 2023 Belfast Summit will provide organisations with a unique opportunity to engage with the next generation of talented young leaders to create actionable, positive change. 
Hosting a workshop will allow organisations to acquire a deeper understanding of Delegates' perspectives on current global challenges, while also enabling organisations to reflect on their own views and expectations when addressing strategic approaches to achieving social good.
Workshops also provide organisations with the platform to share their own expertise with a wide and diverse network of young leaders, whilst offering Delegates critical and practical skills needed to tackle the crises the world faces today.  
Selection Process and Criteria
Selection Process
We expect to receive a high volume of applications this year, please note that we will be operating a competitive application process for a limited amount of workshop sessions.
The final selection is at the One Young World workshop committee's discretion. Workshop applications will close on 27 June 2023  - One Young World will not be reviewing applications after this date.
Selection Criteria
When applying, please keep in mind the following:
Content is relevant to Delegates and the Summit themes
Content is interactive and engaging for Delegates
Content delivers lasting, impactful learning outcomes/key objectives
Structure and flow of the workshop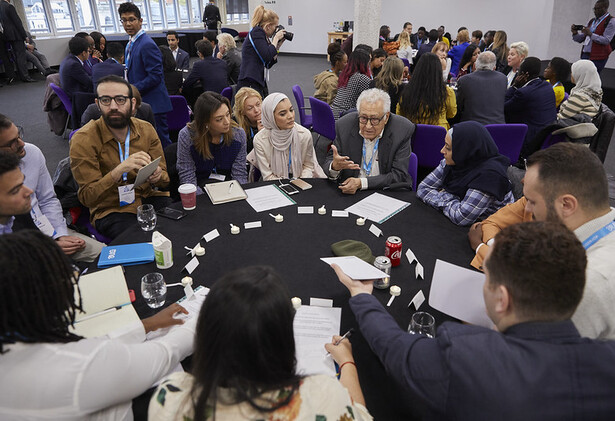 If successful, a member of the One Young World team will be in touch to discuss the content of your workshop. Please note this is a competitive process (we cannot guarantee a successful application) and that we may request amendments to your initial application. Please note that visas and flights will not be arranged for Belfast.
You may save your application progress at any point, and return to this same draft when you are ready to complete it. If you would like additional space to take any notes or to prepare answers on the application, please download this template
Download our workshops document to see some examples of previously hosted workshop sessions.