How One Young World Ambassador and his non-profit are redefining housing for forcibly displaced families in Malawi
As of March 2023,

over 508,000 people

have been displaced due to Cyclone Freddy hitting the southern region of Malawi. Traditionally, victims of displacement take years to get a secure home of their own.
The partnership between Nostos Homes and Habitat for Humanity in Malawi is challenging this status quo by building a community of modular homes in less than a week.
Redefining home construction for displaced people due to prevalent cyclones 
Ethel Chamba, 35, is a single mother of three living in Mwango, a village in rural Malawi. She depends on piecework jobs and subsistence farming to earn a livelihood. Last year, while she was struggling to make ends meet after her recent divorce, Cyclone Gombe hit her village, completely destroying her home and changing her life overnight.
Being a mother to a child with a chronic illness and living below the poverty line meant it was impossible for her to find funds to reconstruct her home. Since then, Ethel and her children have been forced to live in their grandmother's house.
But this changed last month when a partnership between Nostos Homes, a youth-led UK charity, and Habitat for Humanity, the world's largest not-for-profit builder, built a community of innovative modular homes in Phalombe, Malawi.
Ethel and her family have moved into their brand new Nostos home, made using mild steel frames and insulated PUF (Polyurethane foam) panels to ensure durability, wind resistance, and a 20-year lifespan.
The Nostos home design achieves all of this in less than half the cost of a traditional brick-and-mortar house of a similar lifespan. What's most innovative about this home is that it was built in a day.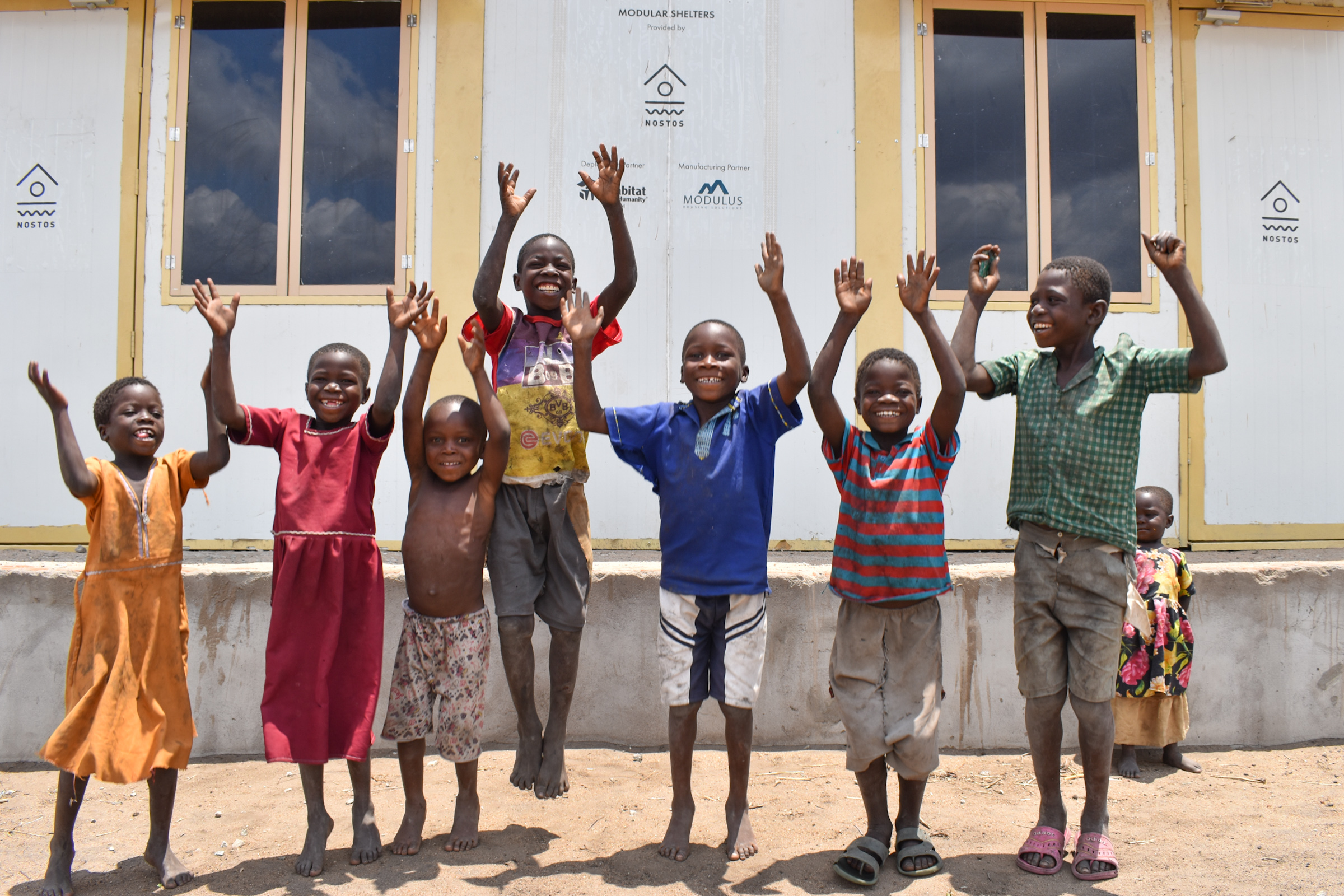 A Solution for Sustainable Housing: Breaking the Cycle of Displacement
Madhav Datt, Chairman of Nostos, says, "It is inspiring to see displaced families in Malawi use Nostos Homes as a mechanism to rebuild their lives. The Nostos model lets us build homes in traditionally inaccessible areas where brick and mortar construction is impossible, allowing us to reach some of the most vulnerable and hard-to-reach communities around the world."
These Nostos homes are modular and follow a prefabricated mode of construction. This means that all the parts, or modules, of the home are manufactured separately and then assembled at the site. 
The concept is similar to a life-sized Lego set - each component comes in a disassembled form, which allows for easier transportation by truck. Then, the components are pieced together and can construct eight houses within a week. Its design also allows for easy customisations. For instance, the houses in Malawi were built on a raised platform to avoid flooding in the rain.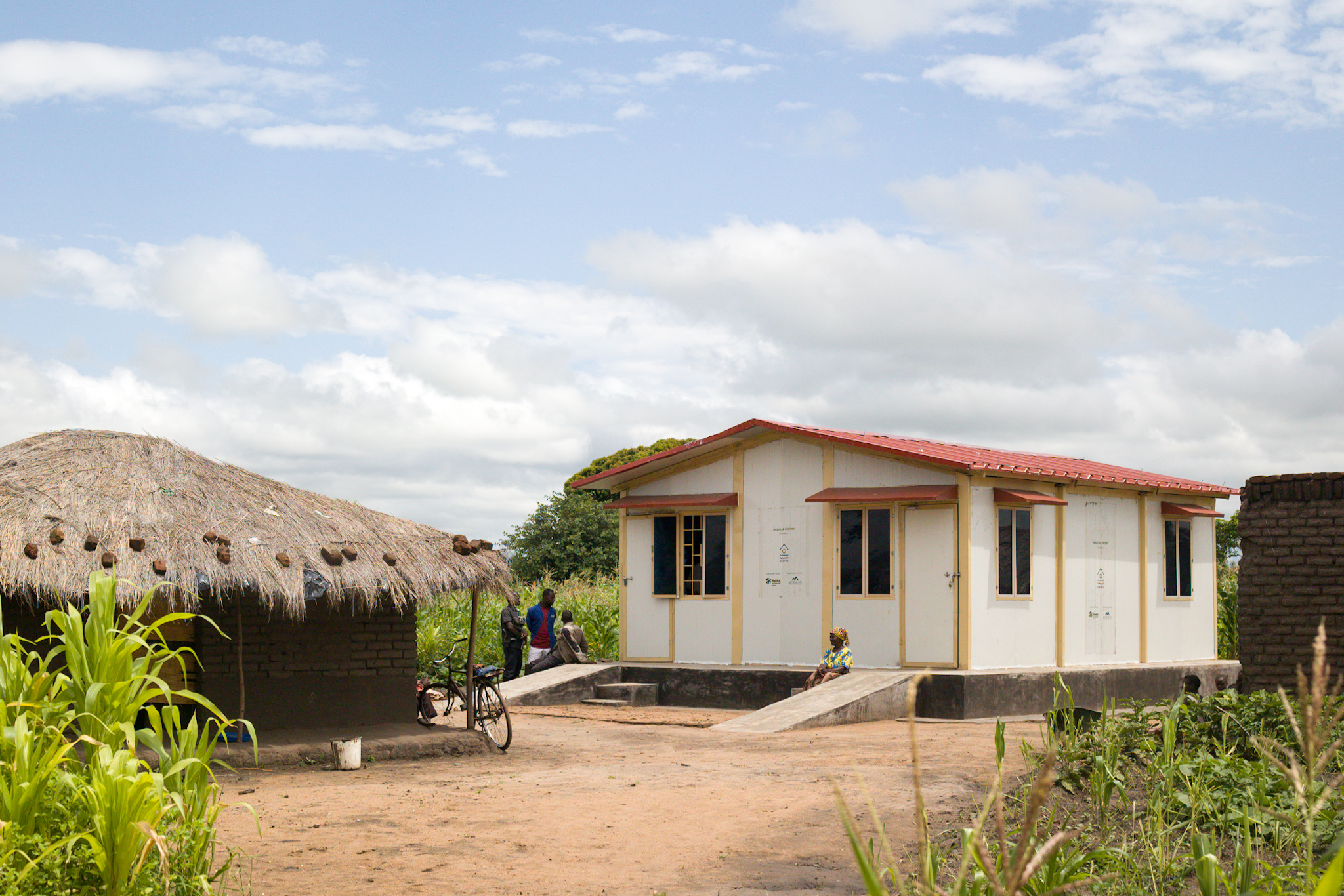 Habitat for Humanity Malawi National Director Anock Kapira says, "In our pursuit of contributing to the alleviation of housing poverty in Malawi, exploring innovative solutions is a priority for us. We are enthusiastic about partnering to bring Nostos Homes to Malawi and provide these new climate-proof and disaster-resilient homes to the most vulnerable families."
Co-creating and Local Partnerships
The Nostos community in Malawi will provide more than 350,000 nights of shelter to families like Ethel's. Devika Narayanan, Chief of Staff of Nostos, says, "These are families that are facing extremely difficult situations - for instance, many of them are single woman-headed households with children living with HIV. For them, a Nostos Home is more than just a roof over their heads. It means fewer doctor visits due to better protection and sanitation, faster return to jobs and schools, and less harassment."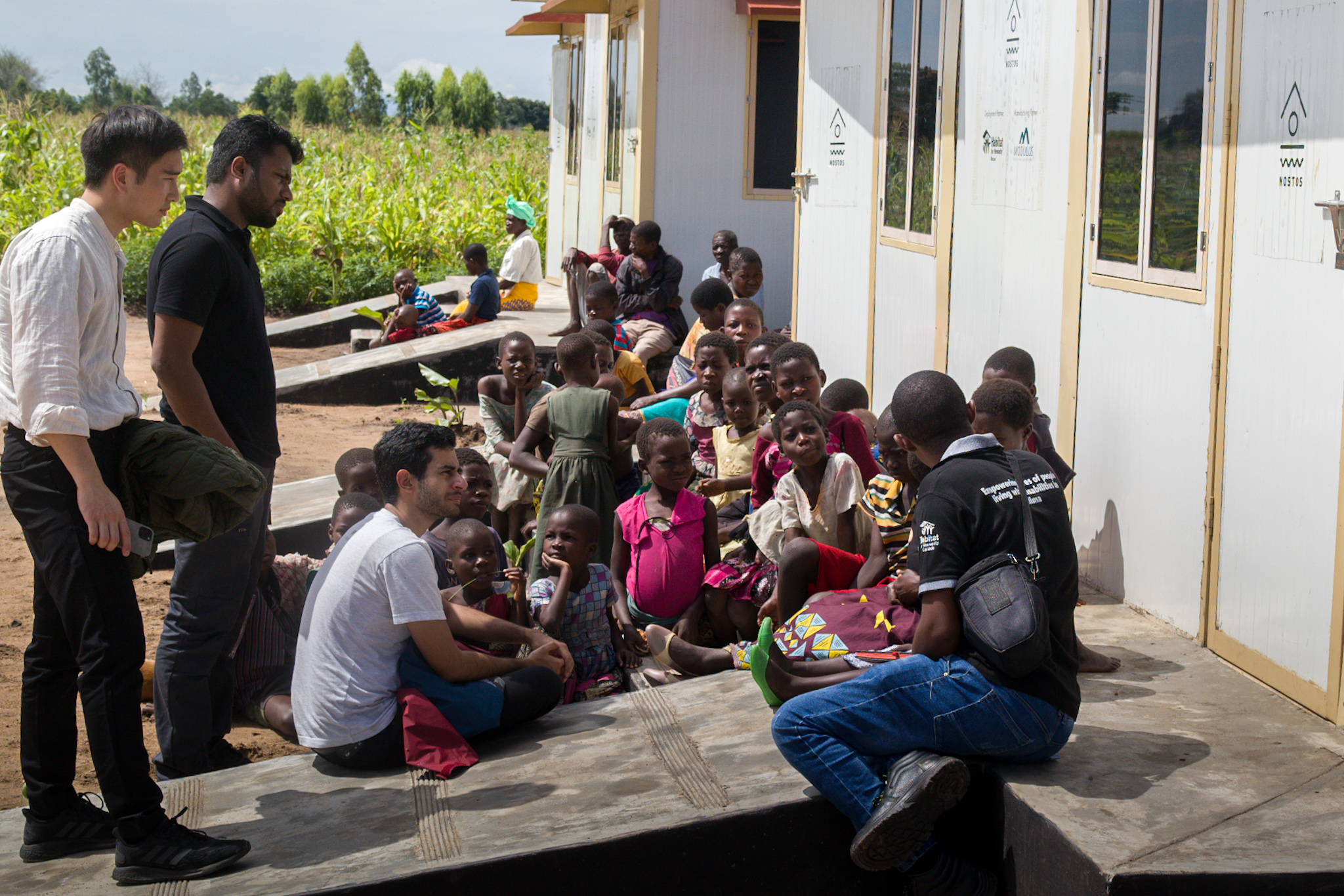 Ethel told the Habitat for Humanity Malawi officials, "Having a home of my own now allows me to believe once again that life can get better. My children can finally have some peace in their lives."
This partnership project received extensive support from the Malawi Government. Peter Chimangeni, Director at the Department of Disaster Management Affairs, Government of Malawi, said, "We are deeply appreciative of the life-changing work that Habitat for Humanity and Nostos have done for people who lost their homes in the devastation caused by Cyclone Gombe.
 
This blog was originally published on Habitat for Humanity.