Dutch Ministry of Foreign Affairs
One Young World Enterprise for Peace Ambassadors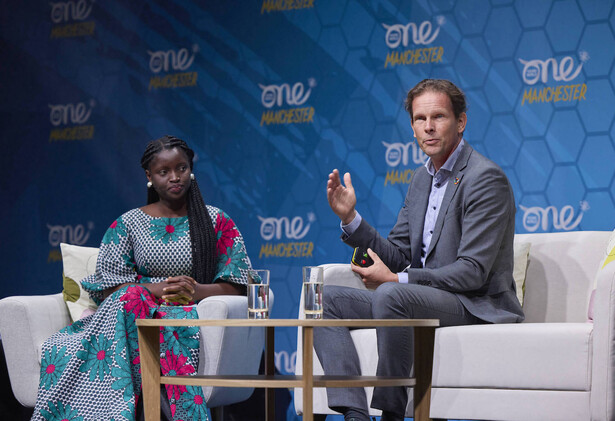 Underemployment and the lack of employment opportunities are among the most significant socio-economic and security challenges we face, partially brought on due to the youth bulge present in many countries around the world. Beyond its immediate impacts on young people, youth unemployment can exacerbate poverty, violent extremism, political instability, drug abuse and crime.
The Dutch Ministry of Foreign Affairs (MFA) prioritises improving young people's prospects in a number of developing countries and fragile states by supporting local entrepreneurs and job creation. The Dutch MFA believes that One Young World offers a great opportunity for young people to expand their skill sets, connect with other changemakers around the world, and become engaged with, get involved in and build upon successful youth-led initiatives. 
That is why the Dutch MFA collaborates with One Young World to provide scholarships for delegates to participate in the global Summit around creating youth employment opportunities for prosperous and peaceful societies. 
The One Young World Summit 2022 in Manchester welcomed 85 Enterprise for Peace Ambassadors.
European Commission
One Young World Peace Ambassadors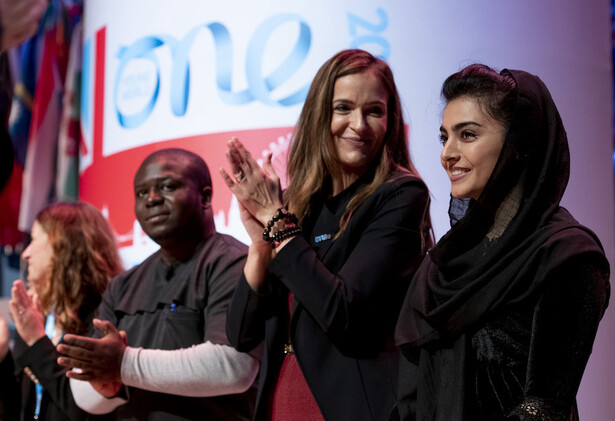 The One Young World Peace Ambassador Programme, in partnership with the European Commission, supports young people working to prevent and counter violent extremism (P/CVE) in their communities.
Since 2017, the European Commission has supported 240 young people in developing countries who are active in P/CVE and peacebuilding initiatives. 
All of the selected candidates have an excellent track-record of leadership, are engaged in at least one, and often multiple, initiatives in their local communities and represent a diverse range of geographical backgrounds, religions and ideological affiliations to support peace globally. 
The 2022 Manchester Summit welcomed 50 Peace Ambassadors supported by the European Commission from 41 different countries. The 2022 Peace Ambassador Programme focused on the role of disinformation in fuelling hate speech, conflict and violent extremism.
Compaz Foundation
Compaz Leaders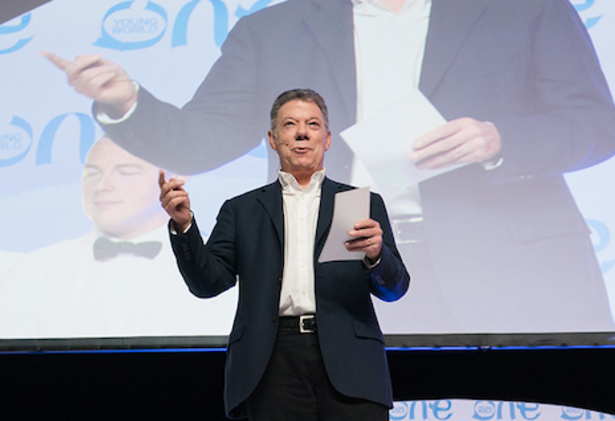 After several years of violence, Colombia is building a new future in peace. Compaz Foundation, founded by Nobel Peace Prize Laureate and Former President of Colombia, Juan Manuel Santos - seeks to create, encourage, and connect people to actively make a difference both nationally and internationally.
In line with this mission, One Young World and Compaz Foundation launched the Young Peace Builders Scholarship. In its first year this programme will enable Colombian young leaders who are paving the way for a peaceful future to participate in the annual One Young World Summit 2021 and receive expert mentorship to support their impact.
Case Studies
Extremely Together

Extremely Together is a counter-extremism initiative from the Kofi Annan Foundation. Launched at the One Young World Summit in Ottawa, Canada, Extremely Together brought together 10 young counter-extremism activists and their organisations from around the world – including Syria, Somalia, Nigeria, Pakistan, the UK and the Philippines. 

 

As One Young World Founding Counsellor, the late Kofi Annan said: "Extremism can hit any country, any region, at any time, and locations we don't expect – schools, churches. So we are all in this together, and we need to find a way of countering it."

 
World Summit of Nobel Peace Laureates

The Permanent Secretariat of the World Summit of Nobel Peace Laureates (WSNPL) has launched a five-year partnership with One Young World, with the shared goal of equipping young leaders to make a difference at a community and global level.

 

The Permanent Secretariat of the WSNPL also recognizes the important role that youth play in promoting messages of peace, and established its Youth Program, Leading by Example, in 2012. The partnership affords One Young World the opportunity to bring a delegation of One Young World Ambassadors to the World Summit of Nobel Peace Laureates, where they will also have the opportunity to host a Youth Workshop or PeaceLab.
Young Leaders against Sexual Violence

In 2018 One Young World brought together a first-of-its-kind coalition of young leaders who are dedicated to ending the plight of sexual violence around the world. Following their presentation at the One Young World Summit, the young leaders have continued to support each other and hosted the first Survivors Town Hall at the United Nations.