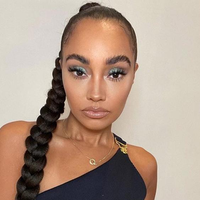 ""For the first time in my life, racism is the topic of conversation. We have the world's attention.""
We live in a world where people face barriers to education, employment opportunities, access to health care and justice based on the colour of their skin. These injustices and systemic forms of oppression are not confined to the past. They occupy our present social, economic and political systems today.
2020 marked a significant turning point in global awareness and action towards addressing inequality and the racial injustice that remains deeply rooted in our societies.
The senseless murders of George Floyd, Breonna Taylor and countless others across the globe sparked an uprising of Black Lives Matter marches, drawing millions of demonstrators worldwide. The protests attracted the attention of the global media and world leaders, putting topics such as police brutality, systemic racism and bigotry firmly on the table. 
The time for measurable, effective and long lasting solutions is now. 
About the Scholarship
The Investing in Equality Scholarship has been established in collaboration with Leigh-Anne Pinnock and The Black Fund to recognise and scale the work of young leaders who have demonstrated impact in dismantling racial injustice through creative expression and scalable activism.
Two Scholarship places to attend the One Young World 2022 Summit in Tokyo will be awarded to young leaders within the black community who are:
Looking to break into or establish a career in the dance, music or other creative industries, using their platform to fight racism in their chosen sector.
Activists campaigning against racial injustice.
Successful Applicants will receive
Access to the One Young World Summit 2022 in Tokyo, Japan.

Hotel accommodation during the Summit

Travel to and from Tokyo (economy)

All meals covered (includes breakfast, lunch and dinner on conference days)

Transport between Summit accommodation and the Summit venue

Summit hand-outs and support materials

An exclusive pre-Summit meet up with Leigh-Anne to share more about your work and devise solutions to scale your impact
Selection and Eligibility Criteria
Aged 18 - 30*

Living and making a positive impact in the United Kingdom.

Sound understanding of injustices facing black, asian and ethnic minority people, and;

A focused and strategic approach to dismantling racial injustice through creative expression or scalable activism.
*Most delegates are between the age of 18 and 30. The One Young World team will consider applications from those who are older than 30, pending demonstration of appropriate personal impact, initiative, and willingness to engage. We are not able to accept applications from those who will be aged under 18 at the time of the Summit.
Applications are now closed.
Leigh-Anne x One Young World:
Investing in Equality Collaboration
Designed in partnership with Leigh-Anne Pinnock, One Young World has launched a new sustainable clothing line, Investing in Equality.
100% of the profits generated by the Investing in Equality range will go towards funding Scholarship opportunities for exceptional young people to attend the 2022 One Young World Summit in Tokyo based on the merits of their proven leadership and ability to create change in their home country.
Leigh-Anne:
Race, Pop & Power
This powerful documentary follows pop star Leigh-Anne Pinnock as she confronts her experience as the only black member of Little Mix, and as a black woman in the music industry.
Leigh-Anne talks about the racism she experienced growing up. Both her parents are of Caribbean heritage, and Leigh-Anne identifies as black. She is also aware that having lighter skin and being a celebrity means she is in a more privileged position than others.
Leigh-Anne embarks on her own very personal journey to understand how she can use her platform and privilege to combat the profound racism she sees in society around her.
Leigh-Anne Pinnock: Master the Art
Leigh-Anne Pinnock on finding her voice, ignoring backlash and standing on her own two feet.
Founded by pop star Leigh-Anne Pinnock and footballer Andre Gray, The Black Fund channels finances and other support to charities already doing important work to empower black communities.
The Black Fund 'Give Back Grant Scheme' was inspired by the Paadna, a traditional Jamaican savings model.
The way it works is simple - everyone contributes to each collecting round, and the proceeds are paid out to a member of the group. Ultimately, over time, everyone benefits. The first round of the Black Fund Give Back Grant Scheme has been funded directly by passionate trustees, Leigh-Anne and Andre.