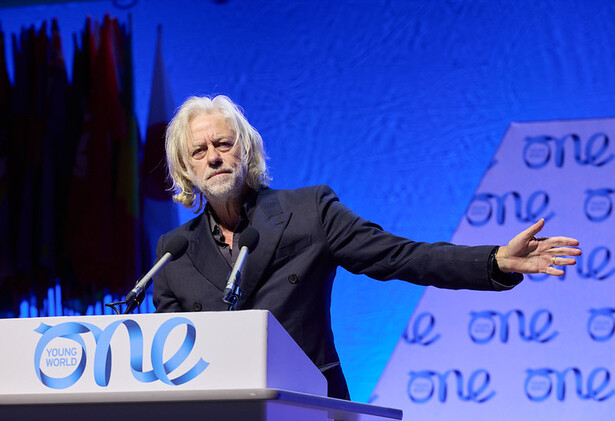 Sir Bob Geldof
Singer, Songwriter, Author and Political Activist
Bob Geldof is a singer, songwriter, author, and political activist. He rose to prominence as the lead singer of the Irish rock band The Boomtown Rats, and today is widely recognised for his activism, particularly his anti-poverty efforts in Africa.
Known for hits like 'Rat Trap' and 'I Don't Like Mondays', as well as starring in Pink Floyd's 1982 film 'Pink Floyd - The Wall', Geldof turned his attention to charity work during the 1984 famine in Ethiopia. He founded a charity called Band Aid to raise money for famine relief, and alongside Scottish musician Midge, Geldof organised the charity super-concert, Live Aid.
Geldof was knighted in 1986 for his charity work and activism.