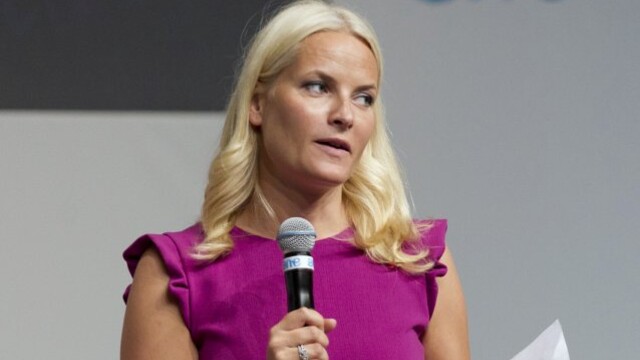 Crown Princess Mette-Marit of Norway
Crown Princess of Norway
Crown Princess Mette-Marit was born Mette-Marit Tjessem Høiby on 19 August 1973. Her engagement to His Royal Highness Crown Prince Haakon was announced on 1 December 2000, and they were married in Oslo Cathedral on 25 August 2001.
The Crown Princess is deeply committed to a broad range of national and international issues. Literature, young people in Norway, entrepreneurship, sustainability, mental health and global health issues are some of them. Crown Princess Mette-Marit is the patron of the Norwegian Red Cross and several other organisations. Through the Crown Prince and Crown Princess's Foundation, the Crown Princess contributes to projects supporting young people at risk. On her many visits representing Norway, the Crown Princess actively promotes Norwegian trade and industry, culture, architecture and design.
Since 2001, the Crown Princess has been actively involved in HIV/AIDS-related work. In April 2006, she was appointed Special Representative for UNAIDS. In this capacity, she has travelled to Nicaragua, Ukraine and Mali, and on several occasions led the Norwegian delegations to the biennial International AIDS conference. A main focus for the Crown Princess is to strengthen youth leadership and form international partnerships in the AIDS response.
In 2010 Crown Princess Mette-Marit was appointed Young Global Leader under the World Economic Forum, and in 2012 she became a member of the international Foundation Board of the Global Shapers Community. The Crown Princess was named a Leading Global Thinker by Foreign Policy Magazine in 2016. The same year she was also named one of the most creative people in business by Fast Company.
The Crown Princess's leisure interests include outdoor recreational activities, physical exercise, literature, film and theatre. The Crown Prince and Crown Princess have an active family life and spend a great deal of time with their children enjoying outdoor recreational activities, from skiing in the winter to sailing and hiking at other times of the year.