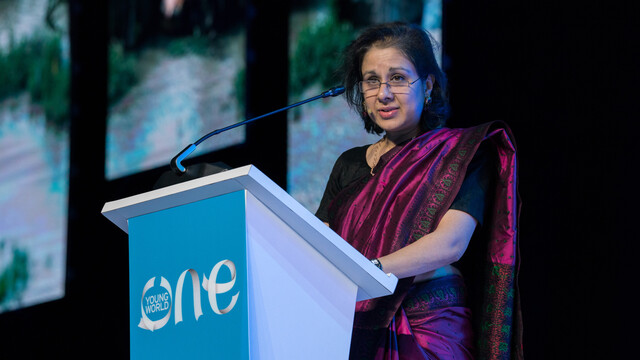 Lamiya Morshed
Executive Director, Yunus Centre, Bangladesh
Ms Morshed has been the Executive Director of Yunus Centre, the global hub for social business activities of Nobel Laureate Professor Muhammad Yunus, since its inception as the Yunus Secretariat in 2006 and its formal incorporation in 2008. She has worked with Grameen Healthcare Trust for more than 23 years. In 1994, she joined Grameen Trust, which supports and implements poverty-focused microcredit programs in more than 45 countries, and was part of numerous high level missions to develop partnerships and create microcredit institutions around the world including project and business plan development of microcredit programs in Kosovo, China, Costa Rica, Guatemala and Turkey.

During her tenure at Grameen Trust and Yunus Centre, she has participated and presented at high level international forums, conferences, and summits around the world on the subject of microcredit and social business, on many occasions representing Nobel Laureate Professor Muhammad Yunus with whom she works very closely.

In addition to her responsibilities at Yunus Centre, she serves as the Managing Director of Grameen Healthcare Trust. Ms Morshed serves as a board member of the following social businesses Grameen Healthcare Services Ltd, Grameen Creative Lab (Germany), Grameen Intel, Grameen Uniqlo and Japan Automechanic Co Ltd. She also serves as the Board Director of Grameen Trust, Professor Muhammad Yunus Trust, Yunus Family Trust as well as Yunus Social Business, Albania. She also serves as a director on the board of Yunus & Youth, a youth organisation promoting social business around the world.