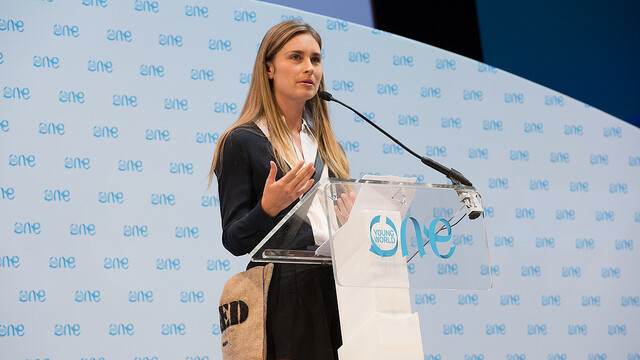 Lauren Bush
Founder and CEO, FEED
A granddaughter of George H. W. Bush and niece of George W. Bush, Lauren studied fashion design at BEBE and Central Saint Martins School of Art and Design. She graduated with a Bachelor's degree in anthropology with a certificate in photography from Princeton in 2006. Lauren was signed by Elite Model Management, and she modeled for companies and designers like Tommy Hilfiger, Abercrombie and Fitch, and Isaac Mizrahi. While in college, Lauren served as a youth ambassador to raise awareness about world hunger. After seeing the consequences of starvation, Lauren launched FEED Projects, a cause-driven company fighting world hunger in partnership with the UN World Food Programme. Using her fashion skills to use, she innovated the FEED 1 bag. The proceeds from each bag purchased fed one child in school for a year.

Since its launch in 2007, FEED has helped provide over 126 million million meals through non-profit giving partners globally and in the US. FEED has also supported nutrition programs around the world, providing vitamin supplements to over 3.5 million children through UNICEF. Lauren is also the Co-Founder and Chairman of the FEED Foundation, a 501(c)3 non-profit organisation, which continues the work of FEED and supports programs and organisations fighting malnutrition and world hunger.

For her work with FEED, Lauren was named one of Fortune Magazine's Most Powerful Women Entrepreneurs in 2009, and one of Inc. Magazine's 30 Under 30 in 2010. Lauren has also received the 2010 Accessories COuncil Humanitarian Award, the 2011 Stevie Award for Best Non-Profit Executive and the 2011 Fashion Group International Humanitarian Award.