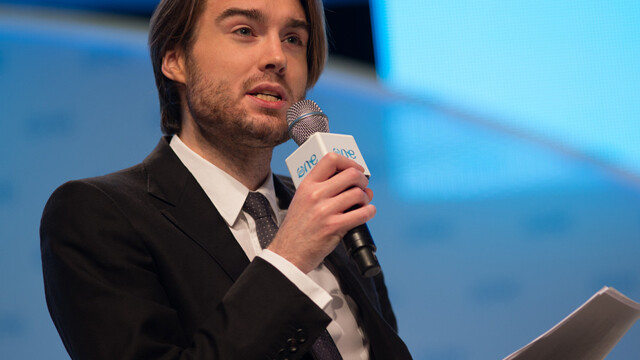 [[[video-0]]]
Pete Cashmore is the CEO and founder of the popular blog Mashable, a Technorati Top 10 blog worldwide. He grew up in Banchory and, at the age of 19, founded Mashable in Scotland in 2005.
Cashmore now divides his time between Scotland and America. In 2009, Cashmore was chosen as one of Inc.'s '30 under 30', Forbes 'Top 25 Web Celebs' and The Huffington Post's 'Top 10 Game Changers 2009'. He also writes a weekly column on technology and social media at CNN. In 2012, Cashmore made Time magazine's list of the 100 most influential people.
Cashmore's Mashable Twitter is one of Twitter's 40 most-followed pages, with over 2.8 million followers. Pete Cashmore was also crowned by INQ as the most influential Briton and most influential Twitter user in the world in 2009.
Pete Cashmore was a Counsellor at One Young World Summits: 2012 in Pittsburgh.