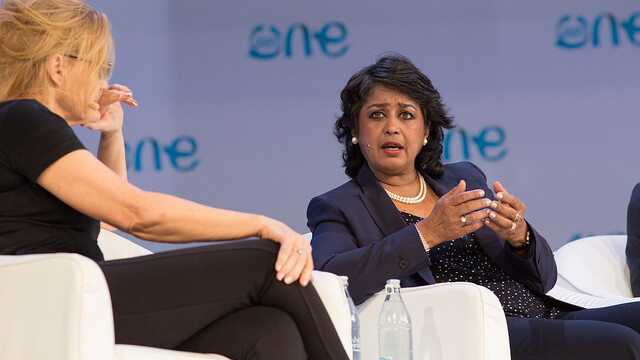 President of Mauritus, Ameenah Gurib-Fakim
President of Mauritius
[[[video-0]]]
Ameenah Gurib-Fakim is a biodiversity scientist and the President of Mauritius since 2015.
Born Ameenah Gurib in Surinam, Mauritius, in 1959, Gurib finished her higher school education at Loreto convent Quatro Bornes before studying chemistry at the University of Surrey. She completed her PhD in organic chemistry at Exeter University before returning to Mauritius in 1987.
In Mauritius, Gurib-Fakim taught organic chemistry at the University of Mauritius, where she also served as Dean of the Faculty of Science and Pro-Vice Chancellor. In 2009, Gurib-Fakim opened a research centre devoted to studying the medical and nutritious effects of plant life in Mauritius, where she is still Managing Director. She served as the Chairperson for the International Council for Scientific Union – Regional Office for Africa from 2011 to 2014.
In 2015, Gurib-Fakim became the first woman elected President of Mauritius, and the third woman to serve as Head of State of the country.
For her efforts as a scientist, Gurib-Fakim has been recognized worldwide, receiving the L'Oréal-UNESCO Award for Women in Science, Laureate for the National and Economic Council, and the African Union Award for Women in Science.
She is married to Anwar Fakim, a surgeon. She currently resides in Quatre-Bornes, Mauritius with her husband, two children, and parents.
President Gurib-Fakim attended One Young World 2015 Bangkok.