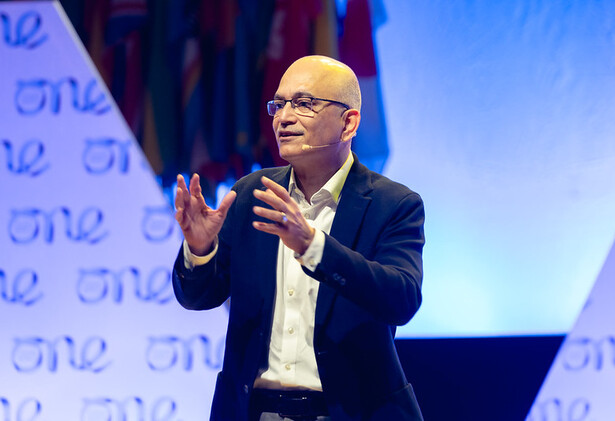 Nitin Paranjpe
Chief People and Transformation Officer, Unilever
Nitin was appointed as Chief People and Transformation Officer in January 2022. He was subsequently also appointed as Chair of Hindustan Unilever Ltd in March 2022. He has been a member of the Unilever Leadership Executive since October 2013. In his Chief People and Transformation Officer role he is responsible for leading both human resources and the implementation of our new Compass Organisation globally. The Unilever Compass Organisation was announced in January 2022 and came into effect from 1 July 2022.
From May 2019, he was Unilever's Chief Operating Officer and responsible for delivering in year results (P&L) for Unilever globally. Prior to his role as Chief Operating Officer, Nitin was President of the Foods & Refreshment Division between 2017 and 2019, having served as President of Unilever's Home Care Division from 2013 until 2017.
Nitin originally joined Unilever at Hindustan Lever Limited (India) in 1987 where he held various roles in marketing and sales. In 2000, he moved to Unilever London and was involved in a review of the organisation structure before becoming Executive Assistant to the Chair and Unilever Executive Committee.
On his return to India in 2002, Nitin held senior positions in laundry and household care, rising to Executive Director for Home & Personal Care, India (2006). In April 2008 he was appointed as Chief Executive Officer of Hindustan Unilever Limited, India and Executive Vice President for Unilever, South Asia.
Nitin holds a bachelor's degree in Mechanical Engineering and an MBA in Marketing from Jamnalal Bajaj Institute of Management Studies (JBIM), in Mumbai, India.
Nitin is a member of the Supervisory Board and Sustainability and Responsibility Committee of Heineken NV and WeSchool Innovation Advisory Board. He is also a member of the Chinmaya Mission Advisory Council.