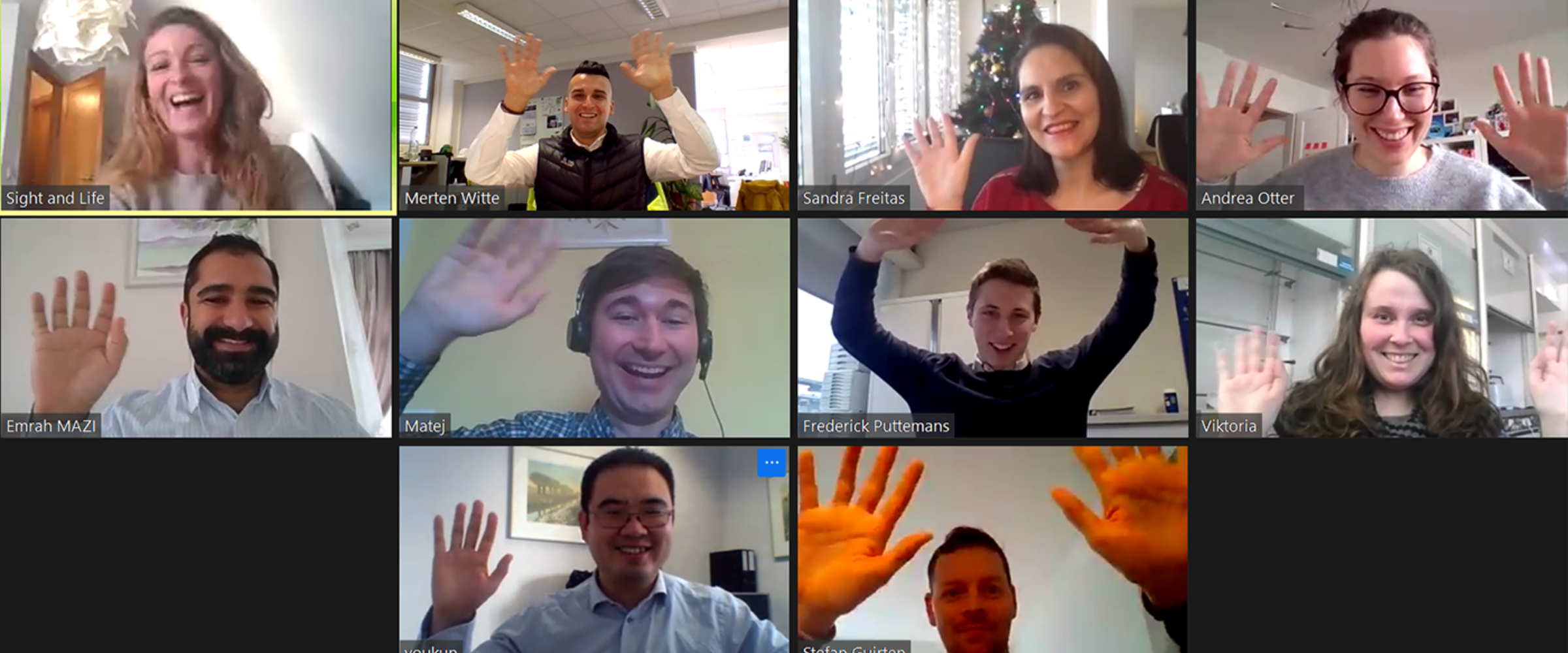 At the One Young World's Summit in 2018, a selection of DSM employees and scholars took part in a session to identify global challenges and solutions, during which they struck up a conversation with a scholar from Zambia who made them aware of the widespread Vitamin A deficiency in her country. They also discussed the huge level of tomato waste, caused by the seasonal overproduction in the country. These two issues, combined to form the germ of an idea.

This idea became "The Tomato Project", a collaboration between 5 DSM One Young World Ambassadors and 6 other colleagues. The company encouraged them to take this purpose-led journey, and so they began the process of exploring the wider issue of malnutrition and the solution in more depth. Over two years of proactive engagement, they built a network of partner organisations including Sight and Life, a humanitarian nutrition think tank, who connected them with Nurevas, a nutritional innovation company based in Ghana.

Together with Nurevas, who are already well established in the market, the team joined forces to develop a nutritious tomato sauce enriched with minerals and vitamins to tackle SDG 2 & 3. For many African countries, tomato sauce is a staple food. DSM has expertise in food fortification to make food more nutritious, and tomatoes are often difficult to fortify due to high acidity levels. Therefore, the team decided to investigate the correct balance of the nutrient mix and the correct recipe of the tomato sauce. At the end of 2020, the tomato team finalised the recipe for the tomato sauce and received DSM`s internal approval of the nutrient mix for food application in Africa.

The outcome of their tireless efforts over the past two years is an affordable tomato sauce for the African market, which has been fortified with major vitamins and minerals to tackle malnutrition and help strengthen the immune system. The fortified tomato sauce contains essential micronutrients such as Vitamin A, E, D, B1, B2, B6, B12 as well as important minerals like zinc and iron to help optimize immune function and keep people healthy.

With the innovation stage complete, next comes the distribution of the product and the health impact it will have. In 2021, the product launch will take place in Ghana, with a plan to scale up distribution across the continent once it has received local certifications and approvals. In summary, the core recipe for success was to combine DSM`s science expertise with local innovators in Africa.