One Young World's mission is to create a world where leaders with integrity are empowered to build a fair, sustainable future for all.
INSPIRE them to increase their social impact
BUILD their skills and capacity
ELEVATE their profiles locally and globally
Many One Young World Ambassadors are working towards progress with innovative solutions. Many are strengthening democratic governance and peace in their countries, many are transforming lives at grassroots levels.
Our goal, in partnership with governments, multilateral organisations and civil society, is to promote and create visibility for the work of these young catalytic actors driving development results. We believe that this new generation is the most informed, most educated, most connected generation in human history. For this reason, we believe in the importance of supporting the world's most impactful young leaders to create a better world, with more responsible, more effective leadership.
Our Programmes provide the opportunity for exceptional young people to not only attend our annual One Young World Summit, but also to become part of a global network on the merit of their proven leadership and ability to create change. 
Education Authority of Northern Ireland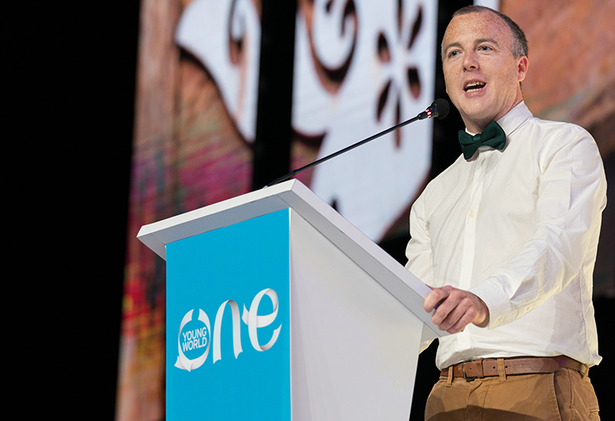 The Education Authority of Northern Ireland hosts an annual competition to identify the most impactful community leaders from across Northern Ireland and assemble a delegation to attend the One Young World Summit.
The delegation was invited to deliver their own local conference for children and young people at the Parliament Buildings (Stormont) in Belfast, Northern Ireland.
National Prizes
Global Network of First Spouses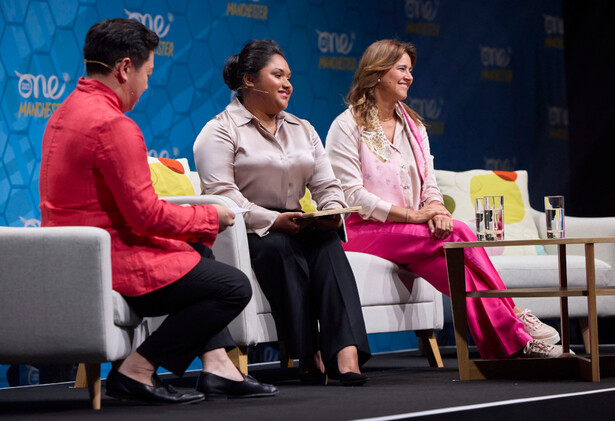 First Ladies and Gentlemen have tremendous power to inspire young people and to become role models for the next generation. Initiated in 2019 by former First Lady of Colombia, María Juliana Ruiz, from her strong belief in the value of partnerships to grow young talent. 
The Global Network of First Spouses is a series of public-private partnerships to provide opportunities to young leaders to represent their countries and become part of One Young world, the global community for young leaders. One Young World´s mission is to create a world where leaders with integrity are empowered to build a fair, sustainable future for all. 
The First Spouses of this network in collaboration with One Young World will create different National Prizes to identify the best young leaders in their countries that are addressing the biggest challenges of the country, offering local solutions and expertise with social impact. 
Government of Dominican Republic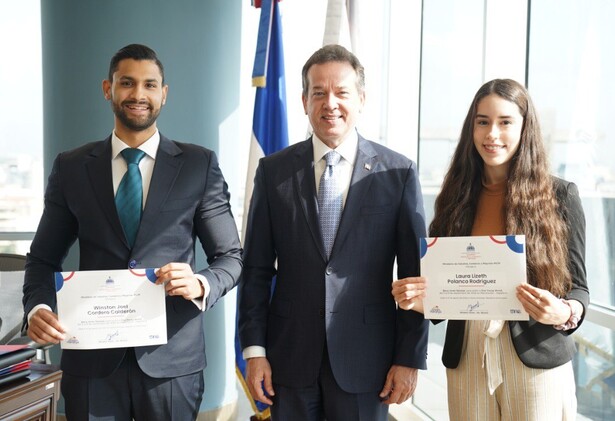 One Young World has partnered with the Government of the Dominican Republic and the Ministry of Trade, Industry, and SMEs (MICM in Spanish) to provide scholarships for young leaders living in the Dominican Republic. In 2022, One Young World launched the Beca Joven Naranja for young people in the country working in cultural or creative industries (Orange Economy). Over 280 people applied for the scholarship and 2 outstanding young leaders from the Dominican Republic attended the 2022 Manchester Summit and have become part of our global community.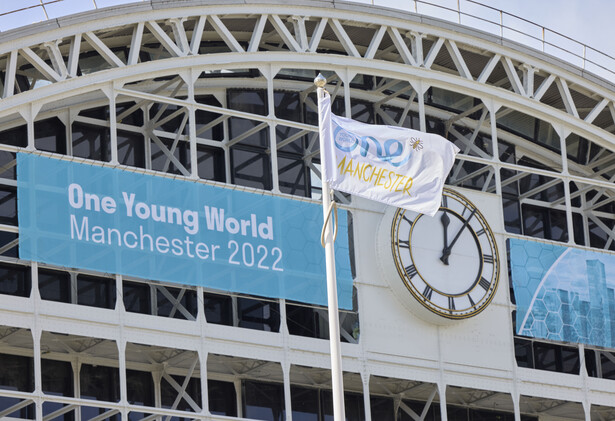 The One Young World Cities Network was created with the intention of inspiring, building skills and elevating the work of outstanding young leaders from cities across the world. The world's cities are on the front line of a number of issues such as sustainability, accessibility to education and basic services, health inequality and environmental degradation. The innovation, social conscience, and resilience of young leaders remains key to solving these challenges and is vital for the sustainability of cities, now and in the future.
Future Generations Leadership Academy, Wales
The Future Generations Leadership Academy is a partnership programme led by the Future Generations Commissioner for Wales, Sophie Howe. This 10-month programme involves partners from across Wales' public, private and third sector collaborating to support 21 young leaders.
The Academy promotes cross sector collaboration by enabling existing leaders in Wales to connect with and learn from the next generation of leaders, to build a pool of young leaders in Wales who have the right skills for the future.
The first Academy cohort attended One Young World 2019 London where Commissioner Howe also launched a global campaign to create more Future Generations Commissions around the world.
The UK Foreign, Commonwealth & Development Office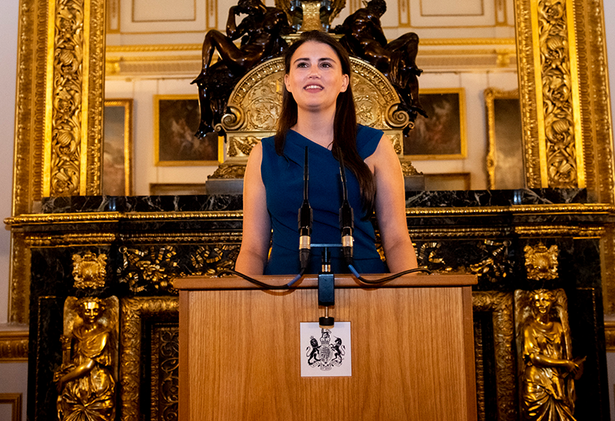 One Young World partners with the UK Foreign, Commonwealth & Development Office to provide young leaders with opportunities to engage with policy makers and play a part in the strategy for Global Britain.
The FCDO has hosted delegations of One Young World Ambassadors at the NATO Summit, International Women's Day Celebrations and the Europe Future Leaders Reception – One Young World also delivered the closing keynotes and workshops of the Europe Future Leaders Programme.
The FCDO organised a reception for One Young World delegates at One Young World 2019 London at Lancaster House hosted by the Minister for Asia and the Pacific. The Chevening Scholarship Scheme is a nominating supporter for One Young World Scholarships.
U.S. Agency for International Development (USAID)
One Young World is proud to partner with USAID on its Youth in Development Policy, alongside partners including UNICEF, Restless Development and Generation Unlimited.
The goal of the USAID Youth in Development policy is to increase the meaningful participation of youth within their communities, schools, organisations, economies, peer groups, and families, enhancing their skills, providing opportunities, and fostering healthy relationships so they may build on their collective leadership. Together, we can do a better job of creating the services, opportunities, and support young people need to develop the agency, rights, and influence to pursue their life goals and contribute to their communities.
Case Studies
Prime Minister of Canada's Youth Council

The Prime Minister's Youth Council was launched at the One Young World Summit in Ottawa as a platform for young people to engage directly with senior government officials to ensure that the needs and perspectives of Canada's youth are addressed at the highest levels of government. PMYC members met both online and in person several times a year to discuss issues that matter to them as well as to their peers, their community, and their country.

 

At in-person meetings, PMYC members provided advice to the Prime Minister, Cabinet Ministers and government officials. This often resulted in the Prime Minister tasking Ministers and federal departments and agencies to undertake further analysis of the issue in order to address the PMYC's input.
The Hague Ambassadors

In partnership with the Municipality of The Hague, the One Young World Hague Ambassadors Programme, was set up to support young leaders from The Hague who are committed to building a stronger and better community for a more resilient The Hague.

 

Selected Ambassadors focused on supporting the city with developing its portfolio of youth programmes, social enterprises and other work related to the Sustainable Development Goals.