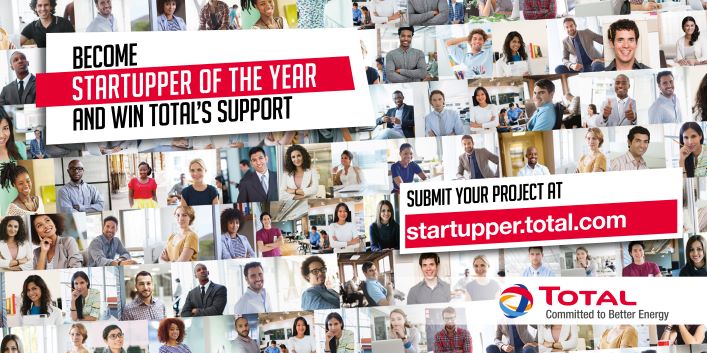 Total are collaborating with SparkNews to present the 2018 Startupper of the Year Challenge. The aim is to support good ideas and projects that help address a widespread problem affecting communities in several countries. It could be about providing educational opportunities, reducing child mortality, improving public health, developing access to electricity in rural areas, improving road safety on the roads or building houses with eco-friendly materials — in fact, anything that could make life better in your country.
Explain how your project will help more and more people over time, at home or even abroad. Describe how it empowers people, improves living conditions, and contributes to overall economic well-being.
 
Anyone can change the world — teenagers or graduates, men or women. As long as you believe in your project and want to make things better, take this opportunity to participate. You could be the next Startupper of the Year or the Top Female Entrepreneur!
The challenge is open to 55 countries around the world. 3 winners from each country will receive financial support, extensive publicity and coaching. From among these 3 winners per country, we will select grand winners by region, who will be offered additional support. This year, a Top Female Entrepreneur category has also been introduced.
***Applications will be open from 9th October 2018 until 13th November 2018***
Click the button below to see the entrance criteria, the list of participating countries and to find out more information about the Challenge.