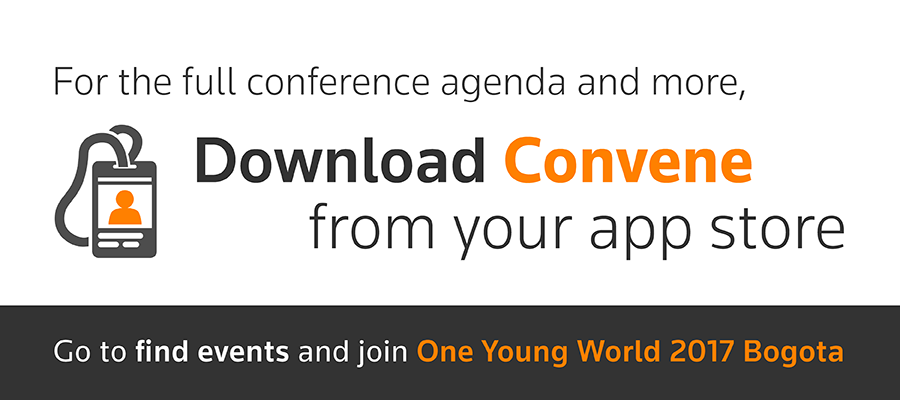 At the One Young World Summit 2017, we are using Thomson Reuters Convene App to give you information and help you connect. You will find information on the app below along with details on how to download and use it.
Download the app from Apple's App Store and Google Play. Look for Convene - live events app by Thomson Reuters. Once you have successfully downloaded the app', click on "Find Events" and scroll down until you find the "One Young World 2017 Bogota" event. Click on the event to see all the details.
What is Convene?
Thomson Reuters Convene provides an easy-to-use app for all the information you need on the One Young World Summit 2017. In a single mobile app (iOS and Android), you have access to the complete Summit Agenda, before and during the Summit.
Why use this app?
Using Convene will give you a digital agenda for the Summit as well as information on all Counsellors, Speakers and Delegate Speakers in the palm of your hand. The app also provides an easy way to network via LinkedIn, helping you to build lasting connections.