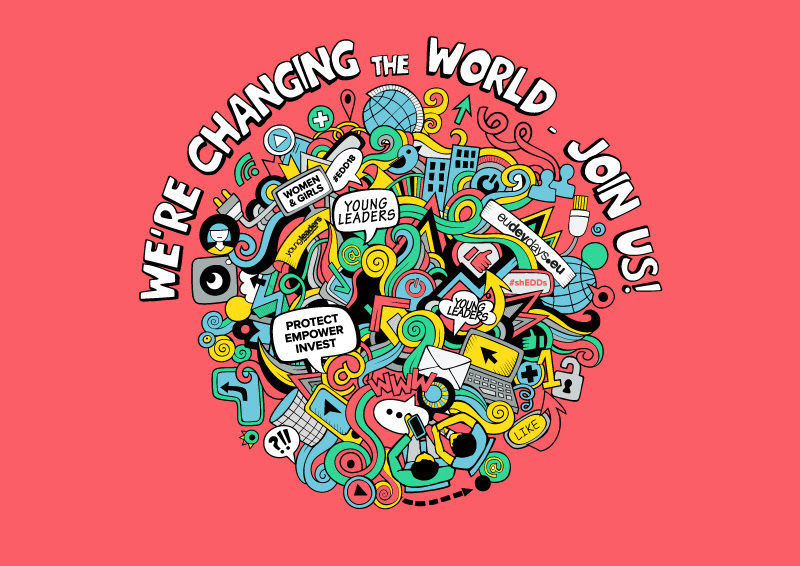 Become an EDD Young Leader at the European Development Days 2018
The European Commission is inviting young people from around the world to play an active role in this year's European Development Days (EDD 2018) by participating in the EDD Young Leaders Programme. This year, the Commission is looking for 15 extraordinary young people aged 21-26 who can represent the powerful impact that youth are having in the development field, specifically with regard to women and girls' empowerment.
The theme of this year's EDDs is: "Women and Girls at the Forefront of Sustainable Development: protect, empower, invest." The forum will bring together more than 8,000 development actors including world leaders, Nobel Prize laureates, business leaders and civil society representatives and will showcase the EU's commitment to gender equality and women empowerment with the Agenda 2030, under the frame of the EU's Gender Action Plan II. 
The Young Leaders Programme will consist of a 10-day visit to Brussels, where Young Leaders will participate in workshops with EU policymakers, stakeholders, and play a leading role in the EDD Programme (5-6 June 2018), which will include speaking in various session alongside global leaders. The 15 selected Young Leaders participating in the programme will share their views and experiences in high-level debates alongside world leaders and other change-makers in the development field. 
Travel and accommodation are covered by the European Commission.
Who should apply?
Are you actively actively engaged in empowering, protecting and investing in women and girls?
Are you ready to share their ideas and to debate with other influential development actors? 
Are you aged 21-26?
If your answer to the above questions is yes, please apply now via the button below.
How to apply?
Please submit an application via the button below before the deadline (2 March 2018).
More information?
More information about the EDD 2018 Young Leaders Programme can be found here. 
A video about the previous EDD Young Leaders Programme can be found here.
The PDF application form to become an EDD Young Leader can be found here. Please note that the actual application has to be submitted online via this page.
For any further questions, please email [email protected].