by One Young World Ambassador, Jemima Amy Lovatt.
Jemima leads the One Young World Working Group to End Domestic Abuse. She was recently a finalist for the First 100 Years Inspirational Women of the Year Awards in the Champion of the Year category.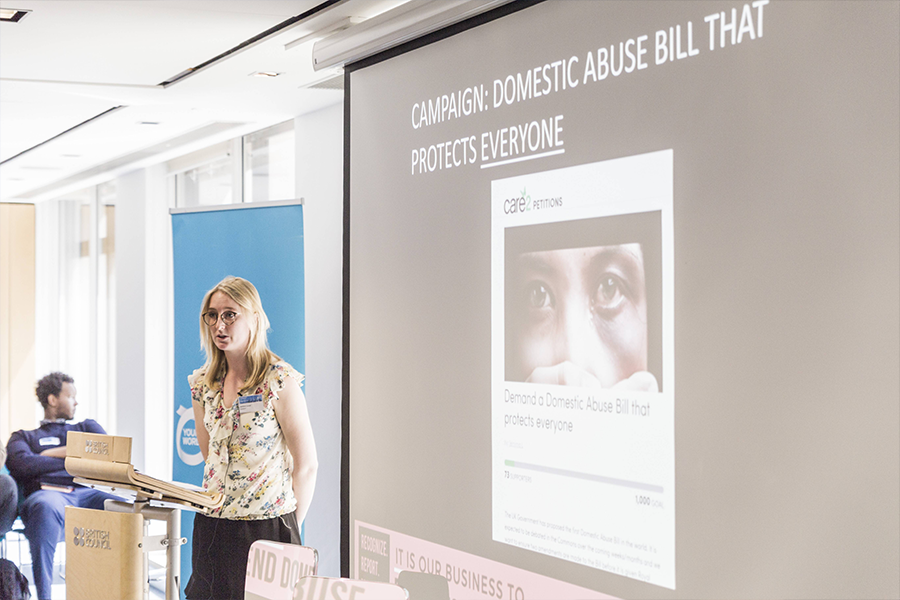 For the last five years, I have been advocating to end domestic abuse. When I started, people were bemused by my decision to champion this cause. I had never experienced domestic abuse. They also thought it was weird when I talked about emotional abuse or financial abuse; as though violence was all that really mattered.
I told a close friend about my plans. He asked me why I would want to get caught up in an issue like domestic abuse because "it is not very nice" and in any case, you have not experienced abuse, he told me, so why should you bother? I remember thinking, of course, it's not very nice, that's why we have got to do something and largely disregarding the second point about my own experiences. I had not and have not experienced abuse but this seemed irrelevant.
However, the movement I began volunteering for the domestic abuse charity, the second point he made came back into focus. I was constantly asked to tell my story. Everyone, it seemed, who was addressing this problem was a survivor. This troubled me, I felt that survivors should not be left to be solely responsible for solving this problem. Over time, I realised that not only was it deeply unfair but it was incredibly ineffective. People who had not experienced domestic abuse shied away; this affected everything from attracting volunteers to donations. It felt impossible to genuinely engage society in what is a societal problem. Most challenging was the realisation that we needed to engage former perpetrators.
Through this work, I have met inspiring survivors who are able to take action and campaign for change on an issue that has directly affected them. I have also met a lot of people who are just trying to put the pieces of their life back together, to make it from one day to the next.
Why is it that we expect survivors to find the solutions? Is it because we are scared of not understanding what is, undoubtedly, a complex emotionally charged problem? Is it because we fear the issue will affect us personally, so we want to avoid it at all costs?
This campaign has led me to work with countless charities, academics, NGOs, the UN and businesses - both here in the UK and overseas. I've travelled to Johannesburg, New York, Ottawa, Bogotá and The Hague. It's changed me; I understand people, and myself, in a totally new way. It also inspired me to study to become a barrister so that I can represent people and be their mouthpiece.
I was recently recognised for this work by The First 100 Years project. The First 100 Years was set up to celebrate the centenary of women entering the legal profession. Each year they host an awards ceremony recognising today's champions for change. I was honoured to be recognised as one of 6 finalists in the 'Champion of the Year' category.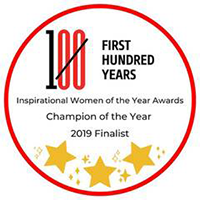 This recognition inspired me to launch a campaign on the forthcoming Domestic Abuse Bill which is currently on hold due to the election but that we expect to be passed into law in 2020. However, there are some crucial elements missing. There is no recourse to public funds, it excludes Northern Ireland and doesn't include those with unsettled status such as migrants and refugees. Currently, I am working with leading charities in the UK to put the petition together which will be launched as soon as the UK's new government is formed.
To receive a copy of the petition sign up here.