By Krisyna Spooner and Selva Montealegre Mendoza 
On June 30th we hosted OYW first All America's Meet-up with a Diversity and Inclusion workshop. The event was a huge success with participants joining from Argentina, Brazil, Canada, Colombia, Costa Rica, El Salvador, Honduras, Mexico, Peru and the US!
The main purpose of the session was the acknowledge current racial discrimination issues and celebrate our LGBT+ community in OYW. We wanted to bring together different realities and visions from all regions across the continent to create a message of unity, recognition and celebration to all communities.
We had the pleasure of having Mariana Carvalho from Brazil speaking about the BLM movement and sharing her journey to supporting this critical issue in Brazil and the US. We also had Eric D Mitchell, a Canadian Olympic athlete who shared his story being part of the LGBT+ community and Pride evolution around the world over the years.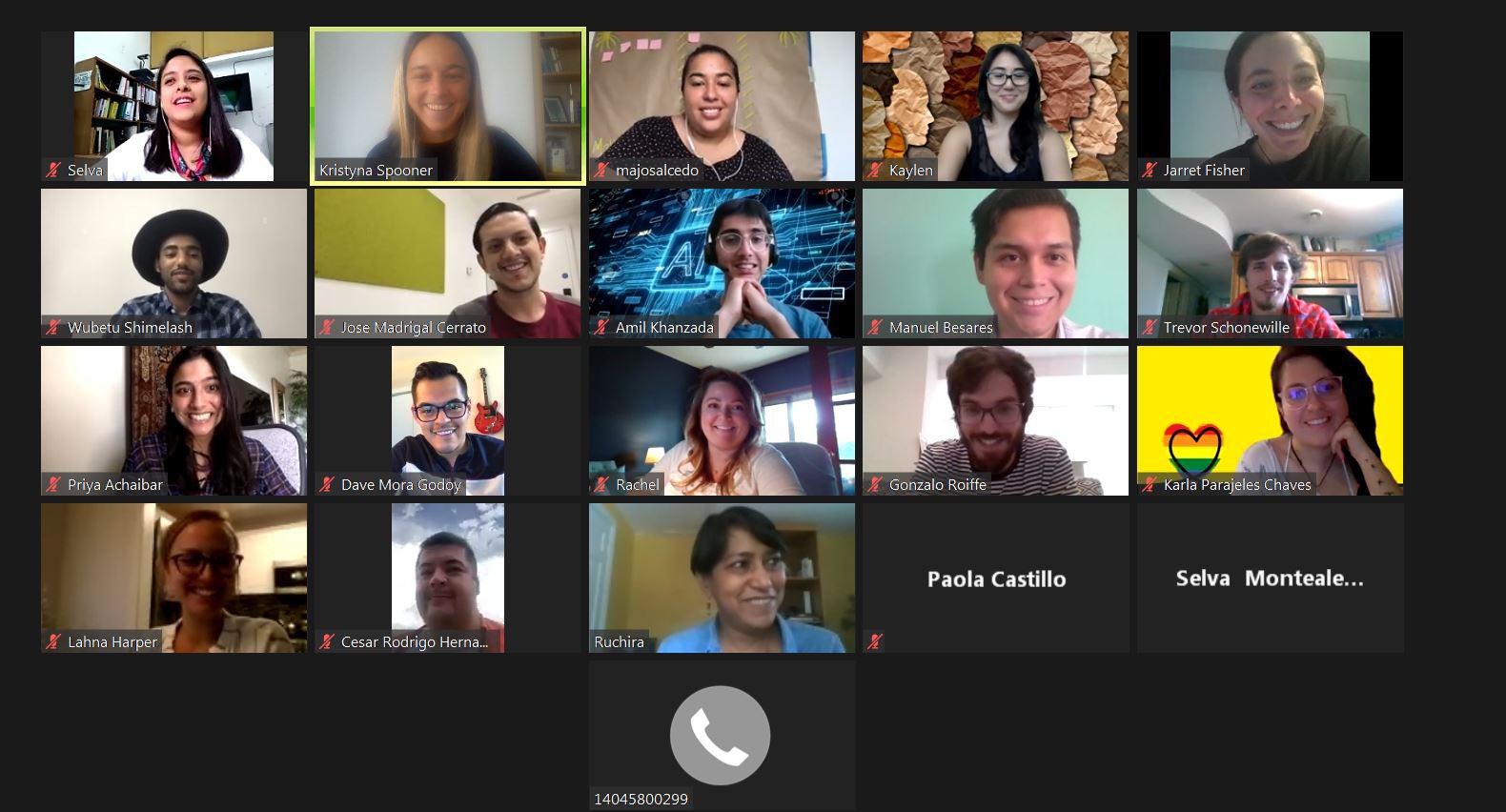 Here are 5 main key takeaways from the workshop:
Educate yourself. Avoid asking colleagues or friends that are part of either communities for resources and information. Take the time to research the issues and history on your own.
Listen. Oftentimes we are too busy thinking of reply questions rather than truly listening to what people are telling us. Learn how to actively listen.
Start the conversation. Engage people in meaningful conversations around the topics. Share your knowledge and awareness in your house, community, or workspace.
Create safe spaces. Stand up when noticing a discriminating situation. Making visible what is wrong is one way of defending what should be right.
Show support. Use your voice and privilege to bring change for those who are fighting. There are different ways of being supportive of a cause, and all forms of support are valid.
There is still a tremendous amount of work and change that needs to be done; however, these steps are a great guide to continue building inclusive communities with a broad perspective.
It is our responsibility to create free, safe and meaningful spaces for all.