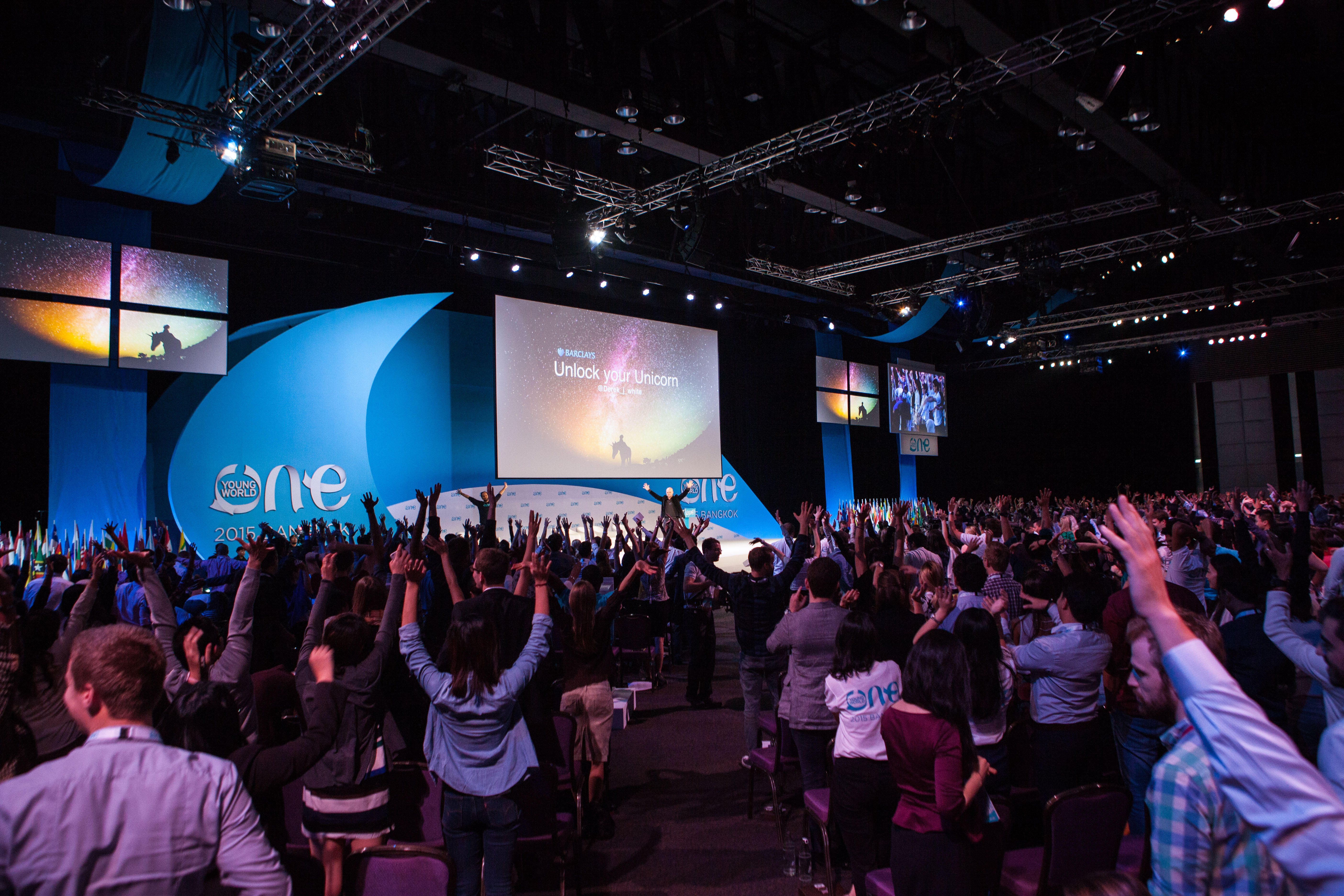 I've been pondering how I could be even more impactful as a One Young World Ambassador. Last year, I was the Coordinating Ambassador for the USA 2 region. It was a great experience, and I know that I want to stay engaged with the network. I'm committed to doing these 5 things in 2017 in order to keep building my One Young World network. I highly encourage my fellow Ambassadors do the same.
1. Tell more people about One Young World
Did you enjoy your first conference with nearly 2,000 people from 196 countries? Did you hear a compelling story that inspired you to act? Did you make a new professional connection or even make a new friend? Well, others deserve to know that an experience like this is out there. If you know other young people that are doing amazing things in their respective countries, get them to One Young World! Tell them how you were able to get connected and encourage them to seek more information. This experience is the kind that you share. Do the world a favour, and say MORE about it!
2. Add your One Young World experience to your résumé
Global experiences are treasured and should be acknowledged on your resume. A new employer would love to see that you are now an Ambassador of the premier global forum for young leaders that is One Young World. Is it on your résumé and LinkedIn profile? What about your social media accounts? Consider adding the following:
Attended One Young World Summit, a premier leadership development opportunity for young leaders from every country to share and build innovative solutions to global challenges.
Served as a Delegate from [insert your country] at the [insert year and location] Summit.
That will get you noticed!
3. Get to know your Coordinating Ambassador
Now this one is essential! Every region has an Ambassador that has been selected to represent your region for the year. These Coordinating Ambassadors really serve as your liaison to the One Young World team. They help share the stories of your work between Summits and solicit your input on what matters should be discussed on stage. They are great resources for questions about all things One Young World. Get to know them and have them help you!
4. Reconnect with other Ambassadors
At the Summit itself, you met so many people from across the globe. But what about that person you saw every day at breakfast and then added on Facebook when you returned home? When was the last time you were in touch with them? Reconnect! Tell them about what you have been up to and get an update on their life as well! They are great colleagues from a unique international community. Let's help each other and stay connected.
5. Get ready for Bogotá
This is going to be the first One Young World Summit in Latin America! I've been looking forward to this ever since my first conference in Dublin. Learn about Colombia, research amazing sights you want to visit while you are there, and look up a few of the customs of the country so that you are a respectful visitor. Start getting your budget ready! Ask your employer to sponsor you again this year, or start a crowdfunding campaign now. It's never too late to begin preparing. And most importantly, be sure you have a valid, updated passport.
LaTrenda Leonard Sherrill is the Deputy Chief of Education in the Mayor of Pittsburgh's Office, where she leads Mayor William Peduto's Workforce and Education Strategy. She is the outgoing Coordinating Ambassador for the USA 2 region.