Joining the One Young World (OYW) network doesn't stop with the Summit. These OYW Ambassadors describe how attending the Summit was just the start, inspiring them to continue make a lasting impact within their communities.  
#1 Pursuing ambitious goals
"[One Young World] has made me think about...how I want to continue uplifting communities as well as the future goals of Greenpact and CampBuni to acheive equality in society," said Leroy Mwasaru from Kenya. His goal is to encourage young people to think creatively to solve current issues.
The Summit in Bogotá brought together bright minds of all ages who spoke on topics that are pertinent to leaving positive impacts on society. Hearing those delegates speak had lasting impressions on those who listened to them, like Leroy and LAH Zotun Joseph.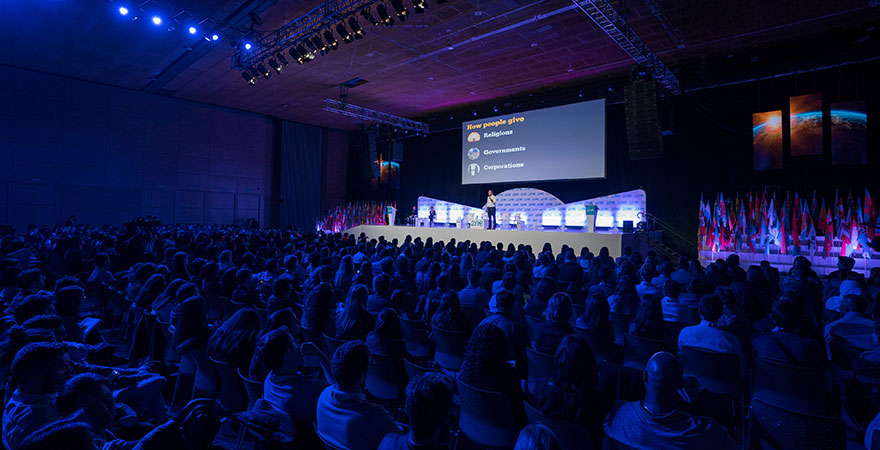 "[The Summit] strengthened my resolve to do good for the greatest number of people within my power," said LAH Zotun Joseph from Côte d'Ivoire who is helping reduce waste in his country. Listening to everyone's stories and talking to them personally helped him reconfirm his passion to provide for the less fortunate.
Neeshad Shafi, Co-Founder of AYCM Qatar and Middle East Officer for CliMates, shared in this sentiment, saying "the OYW Summit gave young people like me a chance to have our voices heard on the global issues we care about. Young people will be instrumental in delivering the Sustainable Development Goals and making sure the world keeps its promises to end poverty, injustice, inequality."
#2 Improving skill set
"The Summit offered the opportunity to strengthen entrepreneurial skills with global young leaders who face similar challenges," said Salem Afeworki from Eritrea, a climate change activist promoting sustainability through her organization, Value Sustainability.
A significant opportunity that One Young World provides to the Summit attendees is interaction with other young minds and the chance to build their skill set further.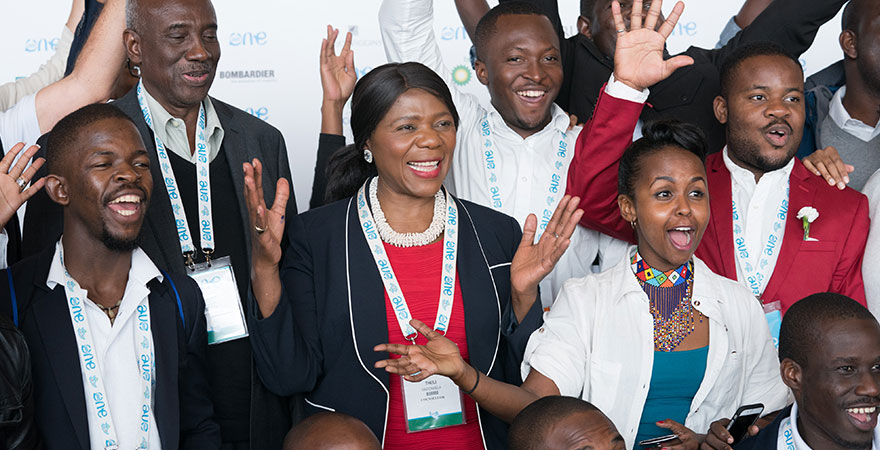 "[The Summit] has provided me with...the tools and the inspiration to help expand the impact of my work in my community," said Karabelo Maloi from Lesotho who is working with the young people in his community to raise awareness of teen pregnancy and HIV/AIDS. 
#3 Meeting like-minded young leaders
"It's one thing to hear from experts and to hear from people who have been doing this work for years, but it was really great to hear from people who were my age and younger who are doing such amazing work in their communities in various ways," said Michelle Abou-Raad from Lebanon who is working with a team of Boston University students to make aid available to refugees in Jordan.
Confirming goals and building skills are important takeaways from the Summit, but even more important than that is networking with other young people who are creating change in their part of the world. Listening to people of the same age and seeing the changes that they are creating in their community help them realise that bringing about change is indeed possible. 
"One Young World [is] the best and the biggest gathering of young leaders from all around the world where we are constantly leading and inspiring one another to create change in our respective communities," said Suman Kumar from Nepal. He is using the technology from developed countries to create sustainable lifestyles in developing countries. 
#4 Connecting with world leaders 
"I got to interact with Nobel prize winners, see lots of billion dollar organizations, and I got their emails and that was amazing," said Shivad Singh from South Africa, who is Managing Director at Presto Academy, an organization that makes learning more interactive for students.
Although hearing from other young people with similar goals is encouraging, networking with talented leaders is just as inspiring. Learning from people who have already accomplished so much gives insight to the young leaders on how they should go about making changes.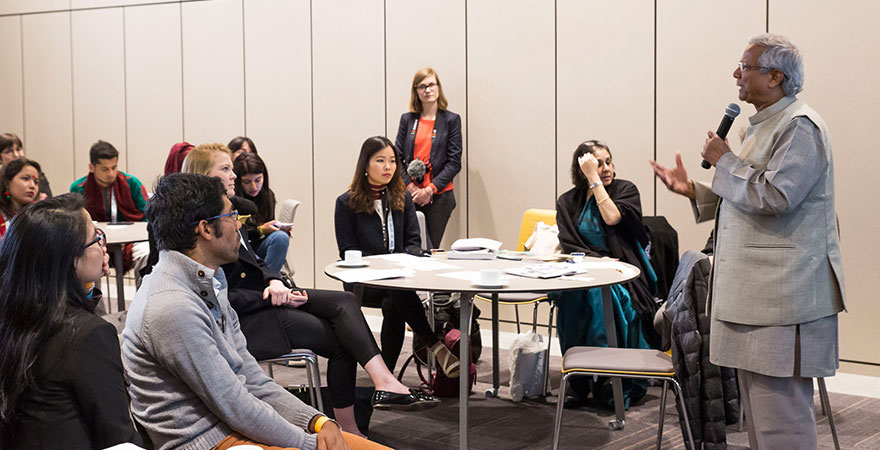 "I sent one tweet to Antonio Zapulla who is the COO of the Thomson Reuters Foundation and he met with me during the Summit for more than forty minutes to talk about my work," said Tudor Mihailescu, founder of GovFaces, an organization that allows citizens to engage with policy makers through online polls and questionnaires. Attending the Summit in Bogotá allowed Tudor to network with industry professionals and increase his project's visibility. 
#5 Feeling empowered
"I met a lot of like-minded people and it has really reaffirmed my belief that people, young people, are the solution to the problems and not the cause of the problems," said Rumaitha Al Busaidi from Oman, who is promoting aquaculture and fishing in her country to help alleviate poverty.
Above anything else, networking at the One Young World Summit brings empowerment to everyone there. It helps validate their ideas and encourages them to come up with new creative ways to solve problems in their communities. 
"Love, harmony, and a lot of collaboration corporation would be the solution to our world's problems, not animosity, not more wars, not anything more than being all together," said Rumaitha.