Kenyans go to the polls for the country's General Election on 8 August with mixed feelings of trepidation and hope.
The fear comes from concerns over the potential for fresh outbreaks of political and tribal violence, similar to that which occurred following elections a decade ago, when more than 1,000 people were killed and 6,000 displaced from their homes.
With campaigns for this year's vote already well underway, Kenyan media reports claim that security forces have been stockpiling riot control vehicles and tear gas in preparation for trouble next month. Kenya held peaceful elections in 2013 when Uhuru Kenyatta's Jubilee party won a narrow victory.
But there is also hope in the form of a new momentum among Kenyan youth aimed at ensuring a new political environment that is less defined by the tribal divisions that have been adhered to by previous generations. In a more inclusive atmosphere, it is hoped, young people from all ethnic backgrounds would have better access to education, enhanced rights at work and improved economic prospects.
One Young World Ambassador Willice Onyago is leading a campaign to put young people at the heart of Kenyan politics, having published the Coalition for Kenya Youth Manifesto. Its launch generated a major impact, with 1,000 people in attendance, including representatives of all the major parties.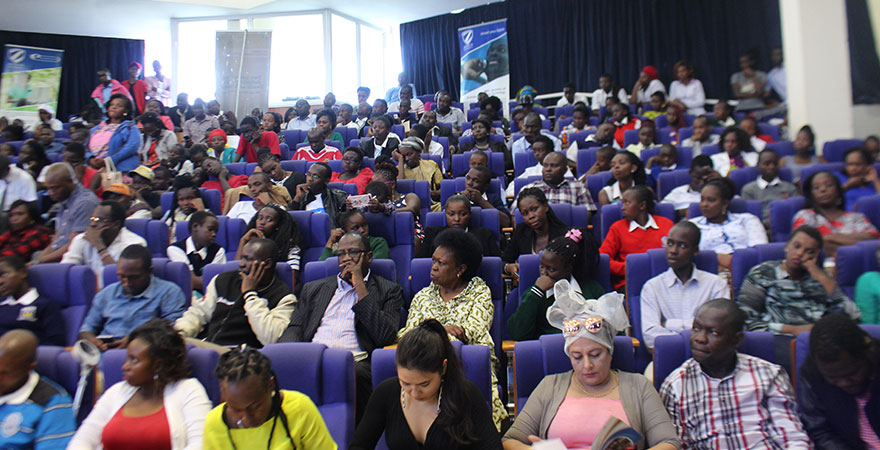 In a country where 9m of the 19m registered voters is aged between 18-35, the youth vote could be transformational. "People are very eager to see a new way of doing things," says Onyago. "There was a lot of solidarity for this cause - people have not lost hope in the ability of Kenya's youth to fashion a better political dispensation and culture."
The 52-page manifesto is intended to "rally young people from across the country and from across all the tribes", says Onyago. He says young people of all backgrounds share common problems, ranging from lack of employment rights and the high cost of education to exposure to HIV.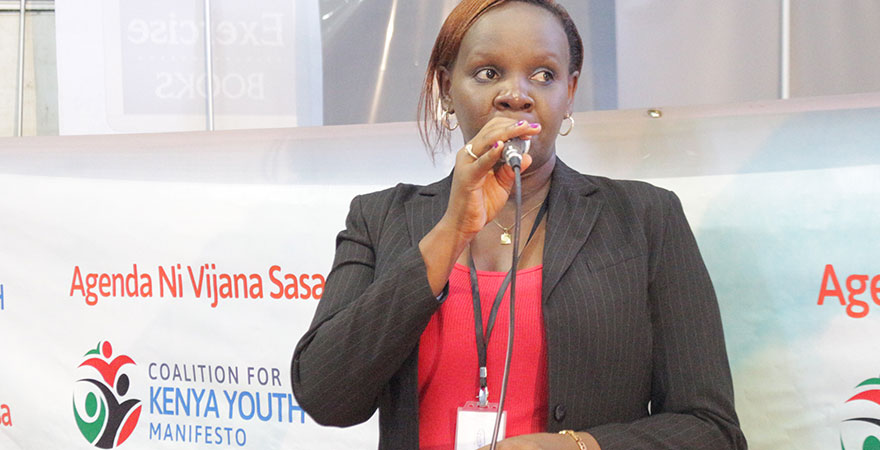 Kenya's public debt to China is so high that it will burden the younger generations for years to come, he says. Corruption is also a significant concern and a source of anger for young people when they learn of large amounts of public funding going missing when they are struggling to get by.
"Young people want to live a different life - whoever is in Government," he says. "That's why the manifesto has enjoyed a lot of support across the political divide."
The launch of the manifesto has revealed a lack of youth-specific policies among all of the main political parties, which are aligned on tribal lines. "Clearly they didn't have a plan for youth," says Onyago, 30, who attended the One Young World Summit in Johannesburg in 2013. He had previously met the One Young World Counsellor and CEO of Unilever Paul Polman, who he described as an "inspirational person for all young people". Polman has been given a copy of the manifesto.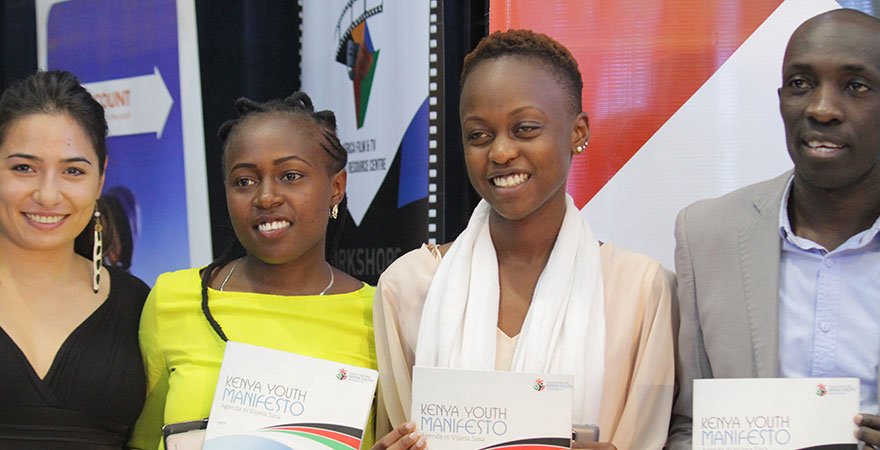 The document is not intended to blame previous regimes for past failings but to ensure that all main parties recognise the plight of the young generation, which is increasingly likely to work in the "informal sector", performing roles from furniture making to refuse collection, all done outside of the more regulated employment market. The manifesto calls for better care for Kenya's street children and the abandoned youth living in the country's rural areas.
Onyago says that the manifesto will live beyond 8 August with a campaign for the implementation of its recommendations due to run through the five years of the next Government cycle. Already he is confident that the manifesto's advocacy of free and compulsory basic education for all secondary school age children has been accepted as necessary by the two main political parties. "We have to bring workable political proposals to the seat of power," he insists.
Image