After speaking at the One Young World Summit 2016 in Ottawa, Canada, Kevin Mendez returned to his home country Belize as a One Young World Ambassador to continue the fight for LGBT rights. We asked him what drove him to lead the change in his country's laws and culture, and how his work has developed since the Summit. 
Who are you, and what have you done to create positive change?
I am Kevin Mendez, a Belizean social justice activist working on LGBT rights and HIV prevention. I am the President and a founding member of Belize Youth Empowerment for Change (BYEC), a youth-led and youth-oriented NGO whose mission is to promote dignity to eliminate barriers affecting youth in Belize through innovative opportunities. I am also an HIV/TB adherence counselor with the Ministry of Health of Belize. I have been a One Young World Ambassador since 2016. Through BYEC and the Ministry of Health, I reach out to Belizeans, in particular LGBT persons, to increase their knowledge on HIV/AIDS and eliminate stigmas and discrimination which prevents access to care and treatment. My drive is to promote health and unity within the LGBT community and serve as a support system to LGBT youth facing abuse and discrimination.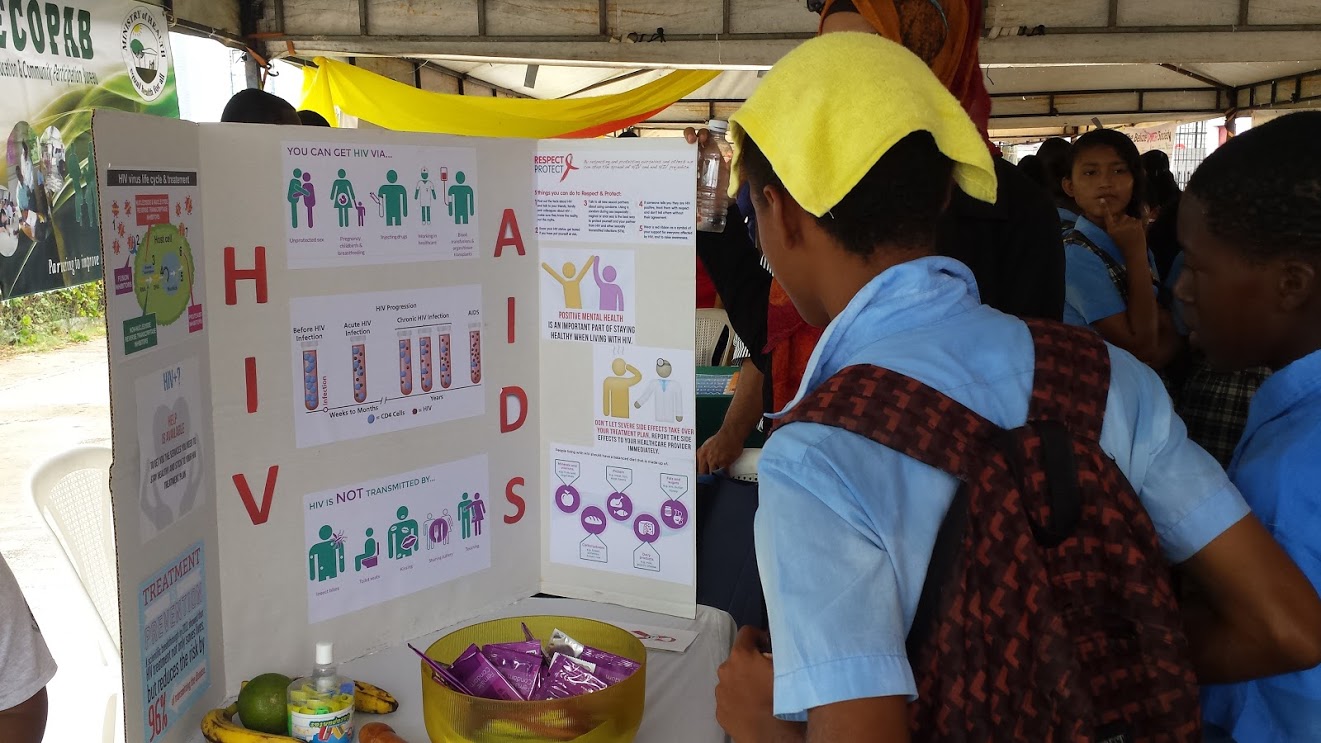 What drove you to get involved in campaigning for LGBT rights?
Growing up as a gay man in Belize has been a challenge - from identifying myself to coming out and establishing healthy relationships. I am a survivor of bullying in its many forms that have threatened my life more than once. I myself, like other LGBT persons in Belize, face daily incidents of abuse and discrimination; some close friends have lost their lives. I want to live free of fear of being abused or discriminated for being different and I would want everyone to have the same experience. I want our human rights to be respected and included. I want less deaths and justice. I believe that now is the time to stand up to ensure that my generation and the ones to come have a supportive environment for a healthy development.

What are the main problems for LGBT communities in the Caribbean, and Belize in particular?
Belize's inherited draconian laws, and poorly supportive legal and social environments that are not inclusive of our LGBT rights are propelling factors to the issues faced by our LGBT community. Verbal and physical abuse on the streets, family abandonment, teenage suicide, cases where justice is not served, youth sex work, sexual exploitation, HIV/AIDS, and little to no safe spaces are some of the many problems that Belize and Caribbean countries face. Caleb Orozco's land mark court victory in decriminalizing sodomy has encouraged conversation about ensuring human rights and is humanizing LGBT persons. However, our advocacy continues for same-sex partners to be beneficiaries after the passing of the partner, the recognition of marriage rights, the redefinition of the 'family structure' definition to include same-sex relationships and the right for same-sex couples to adopt or claim legal parenthood of biological children because currently we are claimed as "unfit".  
What projects are you currently working on?
2017 is a great year for BYEC!
In partnership with the British High Commission, BYEC is providing an economic opportunity to 25 young female heads of families of Roaring Creek village, the area with highest crime rate per capita in rural Belize. The participants are engaging in a six-month project to gain knowledge and skills in clothing and textile production, small business management and sexual and reproductive health. Participants are paired and tasked with producing an item to be showcased at a fashion show on March 25th, 2017. At the end of the project, a textile cooperative will be registered to provide the management structure and a sustainable market.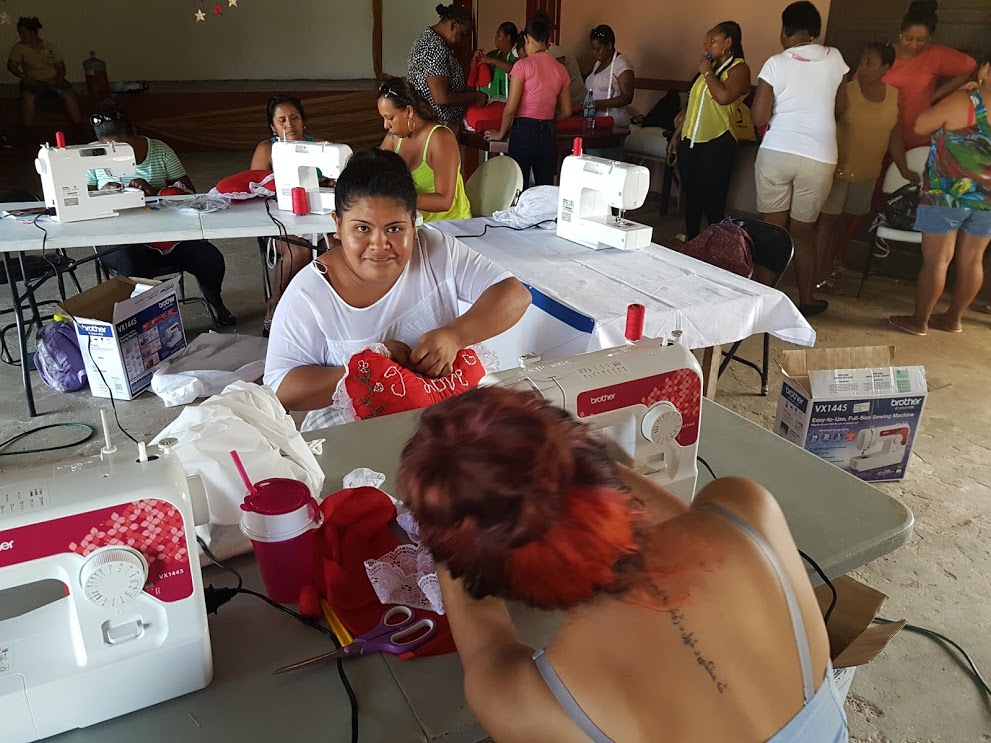 In April, BYEC, with support from COC Netherlands, will implement its "Lotus Project" with young gay men that have sexual relations with men/trans men of the Cayo District in Belize. 13 young participants will be enrolled in Belize Tourism Board's tour guide certification course, after which an online LGBT travel agency will be developed to promote their skills/services and the LGBT tourism market in Belize. Moreover, participants will engage in life coaching sessions that will promote leadership, unity through diversity and cultural awareness, and improve the overall quality of life of the participants by addressing mental health support. The project will sensitize counselors and social workers within the public sector to provide LGBT-youth-friendly services which will improve the mental health of the wider community.
Our 3rd Pride Party is coming up in July. Over the last two years BYEC has been successful in gathering about 200 LGBT persons and allies in a free, fun, safe and solidarity-building environment.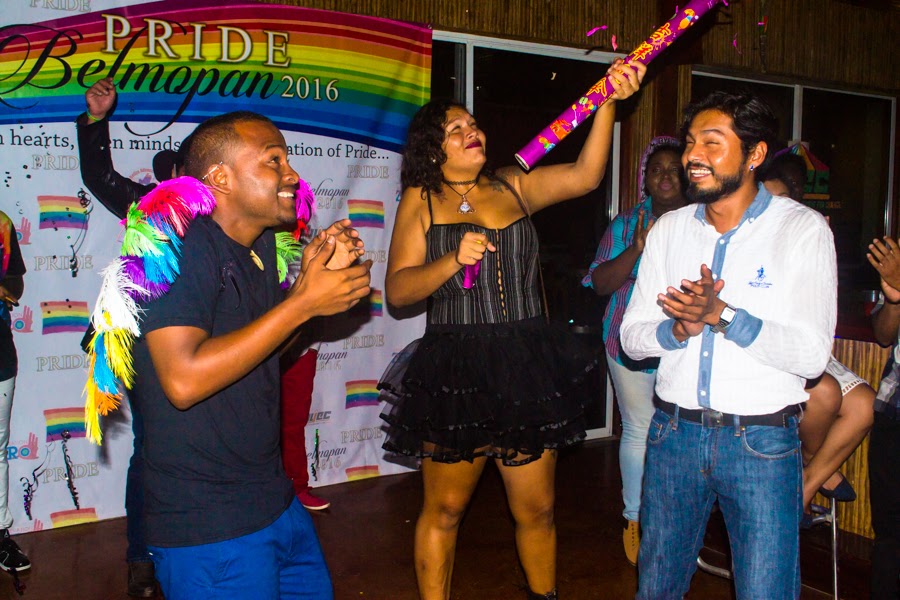 Meanwhile, at the Ministry of Health, we are increasing our education outreach activities to promote awareness about HIV and tuberculosis (TB) and our FREE health care services for persons in need. I am also working on sensitizing health care providers on HIV/TB management protocols and improve the quality of care and treatment of key populations: persons living with HIV, LGBT and sex workers. However, the biggest aspect of my work is to work with persons living with HIV and persons diagnosed with TB to provide access to the care and treatment plan and continuous support for optimal adherence to therapy.
How has One Young World helped you increase your impact?
One Young World has contributed to identifying myself and grounding my mission. OYW has allowed me to learn from other young leaders across the globe. It has also increased my network of friends and work colleagues, some of which have helped in developing proposals (most notably Mina Tolu of Transgender Europe and mental health therapist Romy Wakil) to gather resources to improve BYEC's work in Belize. Others have even participated in activities in Belize, like Aminka Belvitt who took part in our women's empowerment project to share marketing skills. I strongly believe that there is a lot more to come from the support of OYW and OYW Ambassadors.
Kevin's speech at the 2016 Summit (together with Melissa Bryant from St Kitts and Nevis) can be seen here: