With a click of a button, we were live. Despite the anticlimactic feeling, I was proud of what that small mouse-click meant for my team. The Voices of Nature Environmental Education Curriculum had, in that moment, been shared with 30 people across the country of Paraguay, each one of whom had decided to dedicate time and energy to furthering our mission.
The 150+ activities, the growing collection of books, PowerPoint presentations, and videos, and the assortment of how-to-guides would now serve as the foundation on which we would build the country's first national Eco-Club program.
-----
Three years earlier, our education program consisted of a single club with a mere three students - the fact that the three students were the nieces of one of the program's founders highlights our humble beginnings.
Sitting beside fellow founders, Karina Atkinson and Jorge Ayala, we declared the vision for our education program: revolutionize the way children learn about the environment. Looking back, it is almost comical how underprepared we were in our declaration. But with that vision in mind, we set forth and found a way.
Thanks to support from an international institution, we were able to send our education team to a training course in Mexico. There we learned about the power of peer-to-peer learning. Children participating in HUNAB's Heroes of Grandmother Earth program were training to become environmental educators in their own right; 7-year olds were speaking on the radio; 12-year olds were presenting lectures in front of classrooms of other older students. It was an incredible experience to bear witness to all these young leaders dedicated to changing the world. We could see just how much the children of Paraguay could benefit from this approach.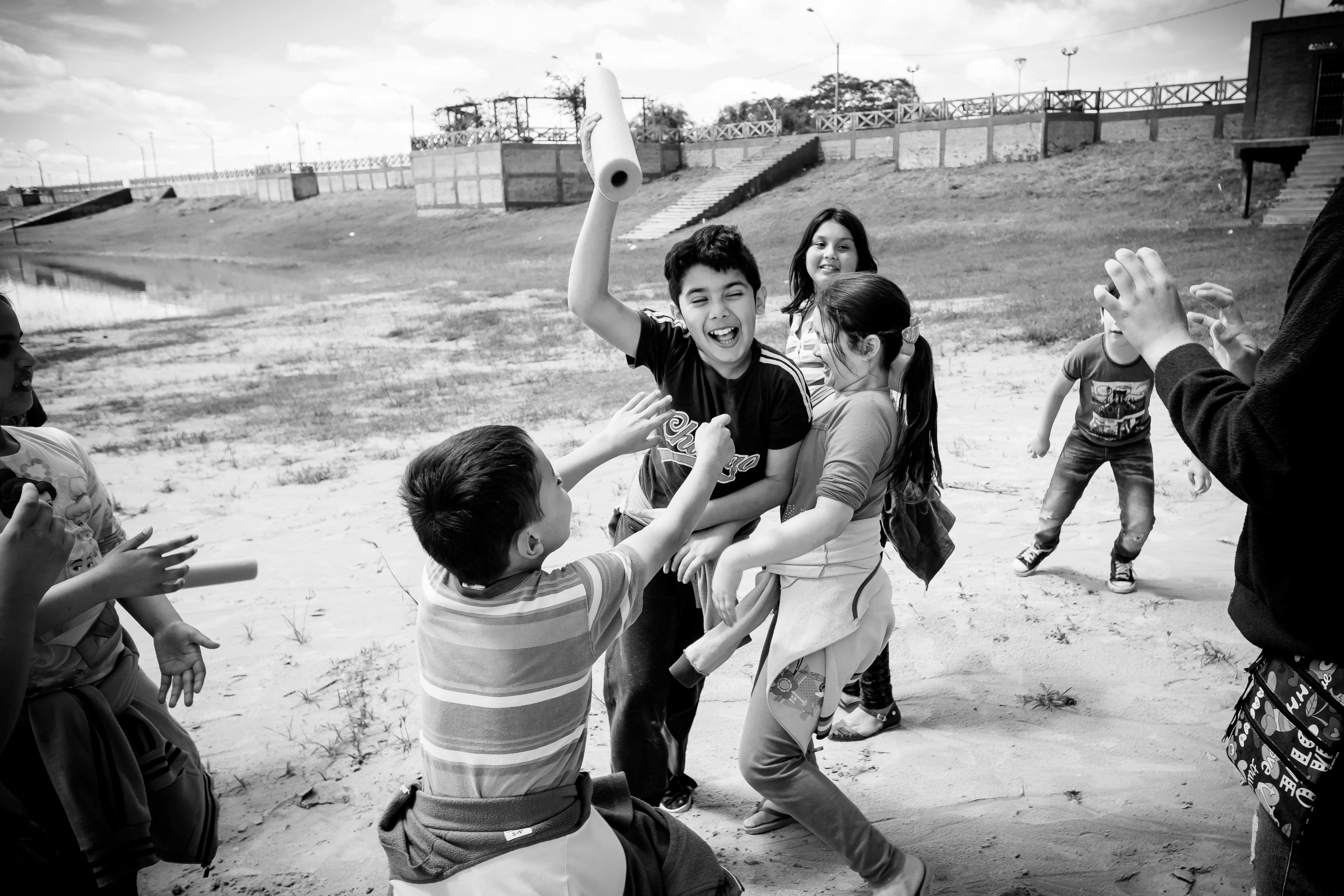 Returning from Mexico, we began advertising our initiative with renewed energy. Our club, based in a rural nature reserve, grew from 3 to 35 within a month. A few months later, we started a second club in a separate community to keep up with the demand.
By the end of the year, we hosted over 100 children in a community-wide environmental-awareness fair. Our skills as educators continued to grow as we came up with fun new ways to adapt activities to keep the children engaged in the material. We worked hard to ensure the content was always relevant to the children and that we were addressing the problems specific to conservation in Paraguay.
The next year, we moved to a new city and began working immediately on setting up another youth club. We began visiting schools to test our new lessons and hosted outdoor cinema events to get the community excited. Eventually the club gained traction and our third generation of eco-leaders began training with us.
We worked constantly to improve the activities to ensure the topics reflected the students' interests. To help expand our club, we started building an online resource that combined the different lessons we'd taught while running clubs in different communities around the country. With the help of many volunteers from Peace Corps of Paraguay and Miami University of Ohio's Project Dragonfly program, we were able to create a Facilitator Handbook and a Google Drive resource containing hundreds of tested activities.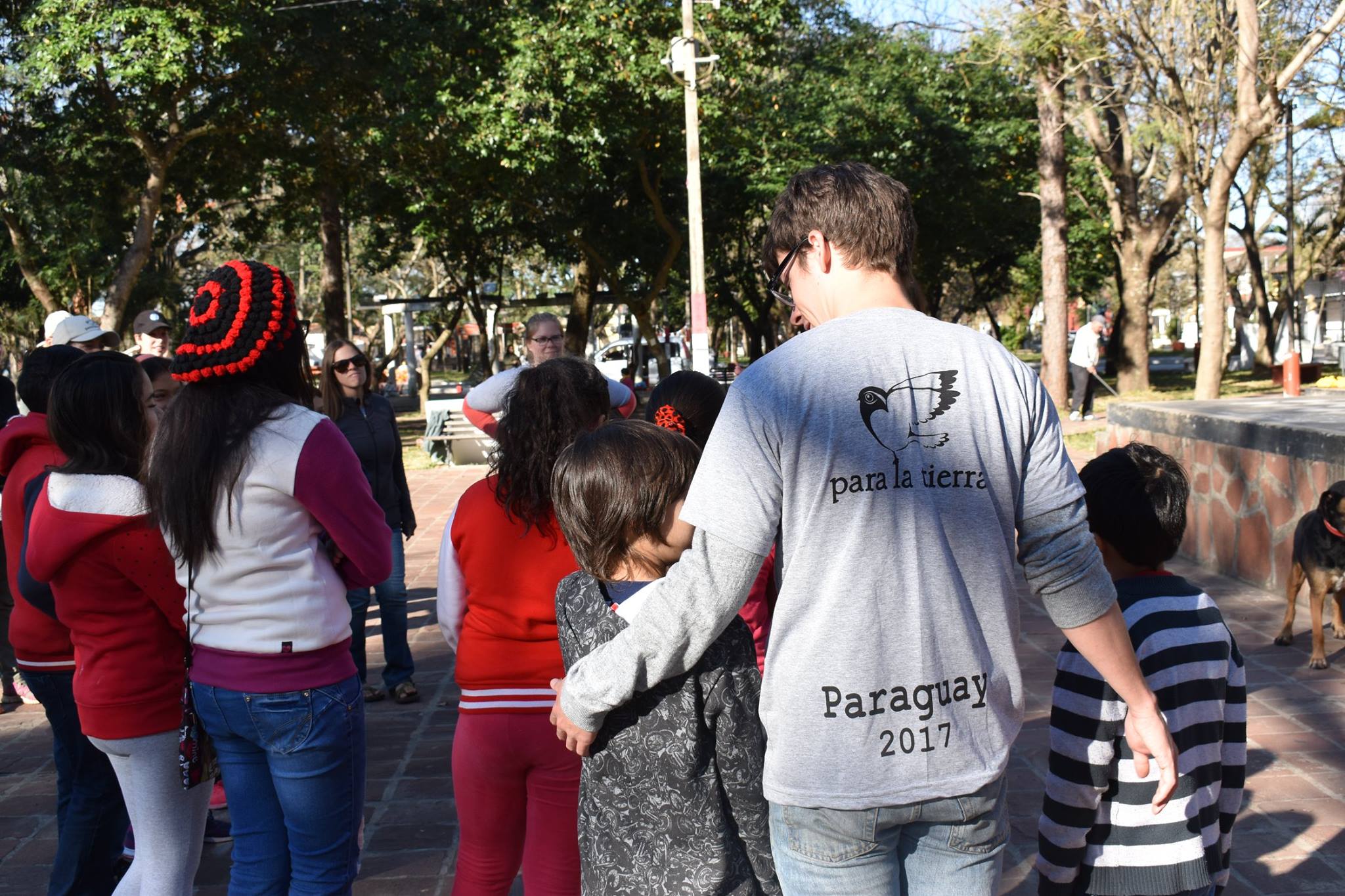 And that brings us back to February 1st 2018, when I clicked the button. That day we shared our new resource with a class of 30 new facilitators. They had declared themselves willing to take on the challenge of starting an eco-club of their own – working together, they would take our curriculum and begin delivering quality education to hundreds of children spread across this little-known nation. This network of Eco-Clubs will accompany children as they fall in love with nature and inspire an entire new generation of eco-leaders.
----
Since that click two months ago, an additional ten facilitators have reached out to us about joining the program. Ahead of schedule, courses and clubs have already begun and approximately 200 students have participated in our Voices of Nature activities this year alone. Over the coming months we expect more and more clubs to begin and, by the end of June, we hope to have nearly 900 students participating in our eco-club program.
Today, on March 20th, thanks to the support of Mary Robinson Foundation for Climate Justice and One Young World, we are handing out 30 Voices of Nature Starter Kit's which contain all the paper, crayons, books, and games that our new facilitators need to get their clubs running at peak performance. This is the start of a much larger movement.
Just as that small mouse-click signaled the growth of our team of facilitators, these 'Starter Kits' signal the definitive establishment of our network of working clubs. #TomorrowThere'llBeMoreOfUs #TogetherParaLaTierra