OYW Ambassador Meron Semedar is currently a candidate for the Oakland City Council, District 3 in the November 3rd 2020 election. He brings with him 15 years of community organizing, social justice, human rights and refugee plight advocacy influencing local and international policy makers. Here is his story.
Meron's Story
I was born to freedom fighter parents in the middle of an active war for independence in Eritrea. I grew up among soldiers who were ready to give their lives for the freedom of their people and country. As a child I had to run and hide from the Russian backed Ethiopian fighter jets and the bombs they threw at us to save my life. After we gained independence by a hard fought war from Ethiopia in 1991, luckily both my parents had survived and I was able to meet my father for the first time since my birth and moved to the second biggest city in Eritrea, called Keren.
My two siblings and I started school in Keren and we were diligent students as we knew from early on the important role that education would play in our future. Unfortunately, another war broke out again between Eritrea and Ethiopia between 1998 and 2000 and it had a direct impact in my family as I lost my father to a senseless border war that continues to drag the two countries backward. Not long after that, my hopes and dreams of becoming somebody were cut short as the only university in the country was closed, and remains closed to this day.
The regime in Eritrea became an absolute dictatorship with records of gross human rights violations. I was forced to flee the country that my father fought and died for. While running away over night, I had to lead a group of five men and after twenty hours of running we made it to safety and we became refugees in Sudan. I was the first one in my entire extended family to become a refugee. This decision was hard to make but necessary for my survival and that of my family.
After seven months in Sudan, I was able to move to South Africa with the help of smugglers. In South Africa, as a refugee, I worked as a waiter and finished my Engineering degree. It was here in South Africa I first witnessed the effect of colonialism and the impact of systemic racial injustice. As an African, I was also not welcomed by black South Africans due to the fear that I would take their jobs. I witnessed South Africans killing other African people in the most horrific xenophobic attacks. I became an overnight activist to amplify the voices of follow refugees and gain the necessary respect.
My work as an activist - giving voice to the plight of refugees in South Africa and around the world and upholding human rights and democracy in Eritrea - brought me to the US in October 2012 to speak at an international summit called One Young World along with former President Bill Clinton, the 7th UN Secretary General, Kofi Annan, and many other world leaders and international activists.
Here in America, I saw firsthand a life worth pursuing and a place that I might one day be able to truly make a difference to. Soon I had to battle with United States Citizenship and Immigration Services (USCIS) regarding my status. After a yearlong battle, I was finally granted asylum at the end of 2013 and made Oakland my home.
To this date Oakland remains my home and I will never trade it for any other city. When I first arrived in Oakland, the city was welcoming, and life was less difficult even for someone like me who came bearing nothing but my soul. Having lived for seven years in District 3, today the city and especially District 3 have become difficult to recognize and life in Oakland has become incredibly expensive. In addition, we are facing great trauma during this COVID-19 pandemic and very few leaders truly want to address the pressing issues that we have here in District 3 and around the country.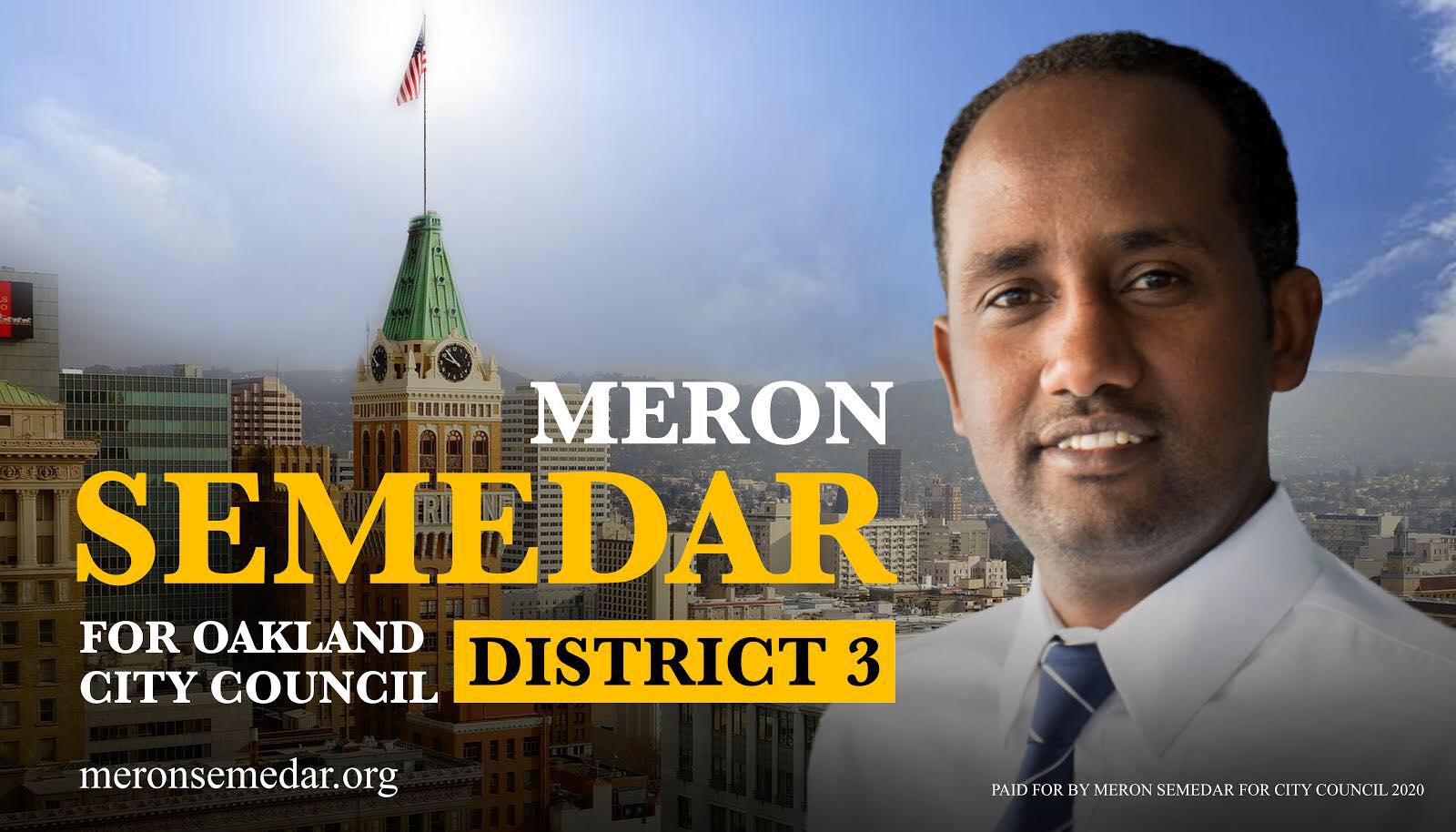 I am running for City Council District 3 to make our voices heard when it comes to affordable housing, good policing and helping find housing for our homeless population. I promise to bring fresh ideas to improve the quality of life in District 3 and in our city. I will listen to you, your concerns and your dreams.
Locally, I have become a member of many organizations and platforms such as the East Bay Refugee and Immigrant Forum (EBRIF), Student Outreach for Refugees, Asylees and Immigrants (SORAI) at the University of San Francisco and continue to address and organize events to educate and empower disenfranchised communities. Such events were often done in collaboration with local and international organizations and universities. I have been very involved in advocacy both at a local level and on an international platform to influence policy makers on refugee plights and the upholding of human rights, including the United States Citizenship and Immigration Services (USCIS), African Studies Association, One Young World and the United Nations Youth Assembly.
After 15 years of life as a refugee, stateless and an asylee, in November 2019 I became a proud US citizen which I see as a second chance in my life. Since my arrival in this great nation in October 2012, I continue to give back by educating and empowering communities through hosting events on issues such as immigration, resettlement, mental health, volunteering to feed our homeless community and supporting local organizations. I strive to be a role model for youth by trying to motivate and uplift them. I have travelled to several places around the world to address issues of racial injustice, human rights, refugee plights, youth empowerment, poverty alleviation and the role of education.
My work in collaboration with local and international organizations has shaped my approach to many policies. I have led many organizations, created clubs at institutions and stood at the front of many protest to better the lives of many. I am inspired by Nelson Mandela who once said "What counts in life is not the mere fact that we have lived; it is what difference we have made to the lives of others that will determine the significance of the life we lead."
Running for public office is my way of giving back to the community and country that welcomed me with open arms. As a refugee, immigrant and now a proud US citizen, I bring unique skills, rich life experiences and problem solving skills that will uplift our community in District 3 and the greater Oakland area.
About Meron
Meron Semedar is a OYW ambassador who is known for his work of community organizer, social justice, human rights and refugee plight advocate. Meron has lived the last 15 years of his life as a refugee, asylee and stateless. He became a US citizen in November 2019. Seven months into his citizenship, Meron is running for Oakland City Council, District 3 during the November 3rd, 2020 election in the priority areas of affordable housing, reshaping policing and redirecting funds to community services, providing shelter for the homeless population and taxing corporations for the welfare of the community.
You can keep up with Meron through his website, Facebook, Twitter, and Instagram.