Emily Revess is a One Young World Ambassador from the UK. She is passionate about making the maximum social impact through philanthropy.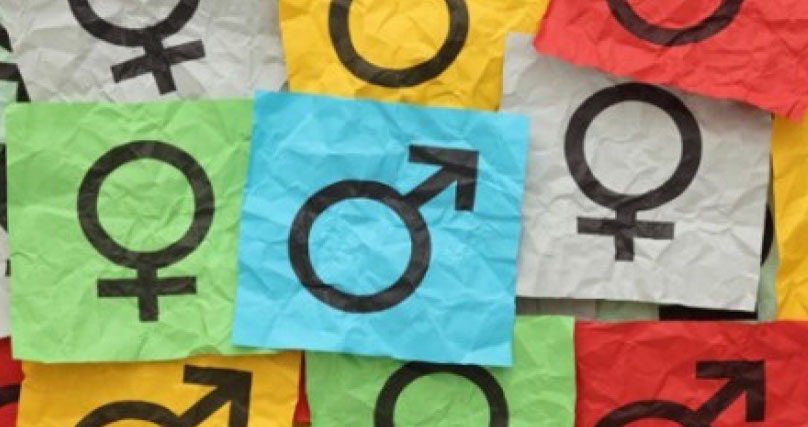 It will take another 81 years for the world to completely lose the economic gender gap. Given current predications by the World Economic Forum, I will be 105 before I can see women and girls achieve the same opportunities globally as men and boys. As a 24 year old gender equality campaigner working towards the political, economic and social equality of women, I don't think we can afford to wait that long. 
Gender equality and women's empowerment was identified by the UN as one of the 17 Sustainable Development Goals (SDGs) formerly adopted by world leaders in November 2015. Gender inequality occurs in many different ways and varies greatly across countries and regions. This year's theme of International Women's Day is #pledgeforparity calls for greater awareness that progress to achieve parity for women has slowed in many places across the world. Ignoring half the world's workplace means realising only half of the world's economic potential, according to McKinsey.
We are far from having a truly equal workforce and the pace of progress must be accelerated. Women outnumber men in college, but we are far from achieving equality in the employment of women and men beyond graduate level. Only 12.5% of senior leaders in the world's top 100 companies are women and 56% of companies don't have specific goals in place for achieving gender equality in the C-Suite. 45 years since the Equal Pay Action was passed in the UK, women continue to earn significantly less than men.
On a global level, we are devastatingly far from achieving social, economic, cultural and political parity for men and women. Education continues to be a key driver of equality and empowerment. However in sub-Saharan Africa, Oceania and Western Asia, girls still encounter significant barriers to entering primary and secondary school. Women and children are overrepresented in the lowest income groups and one in three women suffer gender-based violence in their lives.
I am incredibly proud of my fellow One Young World Ambassadors who have run exceptional organisations supporting girls and women across the globe, including two particular inspirational and important role models I am proud to call my friends; US Ambassador Amanda Dufresne and UK Ambassador Esther Marshall. Both of these women stood on stage in front of thousands of people and used their own stories as survivors of gender-based violence to call for more to be done to protect the women and girls in our world. 
[[[image 2-medium]]]
Women should afforded the same rights as any other human being, regardless of their status be it as a migrant, domestic worker, refugee, sex worker, indigenous woman or in an informal economy.
Last year, I proudly marched alongside the River Thames alongside fellow campaigners including Annie Lennox, Paloma Faith and the Secretary of State for International Development, Justine Greening MP for International Women's Day 2015. We were taking part in the Walk in Her Shoes event in London, one of thousands events held across the world.
This year I will be celebrating in South Africa, a country in which being a woman can often make your life significantly harder than my home nation. Some notable progress has been made in terms of equality legislation, education, political and economic participation of women and health. However there is significant need for further improvement, particularly in regards to gender-based violence and health in South Africa. Intimate partner violence accounts for 40% to 70% of female murder victims. Access to prenatal, maternal and child health services remains limited and there are more than 6 million people living with HIV/AIDS in the country, including 3.5 million women and girls.
According to the WHO, Africa accounts for more than 50% of maternal deaths. Millions of women and girls are at risk of Female Genital Mutilation (FGM) and the UN estimates that 20% of all African girls are married before the age of 18.
However, the number of girls in education is increasing worldwide. The number of women represented in parliament is also increasing. Maternal deaths are decreasing. There is so much to celebrate this International Women's Day but the day also serves as a reminder that a woman's status varies by country and region, a variance that I do not believe should exist. 
[[[image 3- native]]]
We have a collective responsibility in society to ensure that all citizens are equal, regardless of gender, ethnicity, age or socio or economic status.
International leaders in business and politics, including One Young World Counsellor Richard Branson, have already pledged to be a champion of gender parity within their organisation and beyond.
Women make up 51% of the population. Let's celebrate the exceptional women in our world, empower them to excel and on this International Women's Day, let us all pledge for parity.