It was the sight of wasted food at a celebrity wedding that first motivated One Young World (OYW) Ambassador Ankit Kawatra to quit his corporate job and set up a non-profit organisation to fight hunger and malnutrition in India.
Nearly four years later he has provided more than 8.5 million meals to those in need and has now been honoured with a National Youth Award of India in recognition of the impact of his work.
Feeding India, the youth-run organisation which Ankit created, now operates in 57 cities and manages an army of 8,500 volunteers, known as 'Hunger Heroes'.
Together, they redistribute the excess food from weddings, banquets, corporate events and domestic kitchens, supplying nutritious meals to a network of schools and shelters for children, the elderly and others in need.
"Being presented the National Youth Award by Prime Minister Narendra Modi is a sign of successfully putting hunger and malnutrition on the social issues map, Ankit told One Young World. "It reinstates that the country can grow together, if we progress along with the 20 crore (200 million) hungry people in the country. Lost in the midst of hundreds of socio-political issues India faces today, hunger and malnutrition were almost never taken seriously by civil society."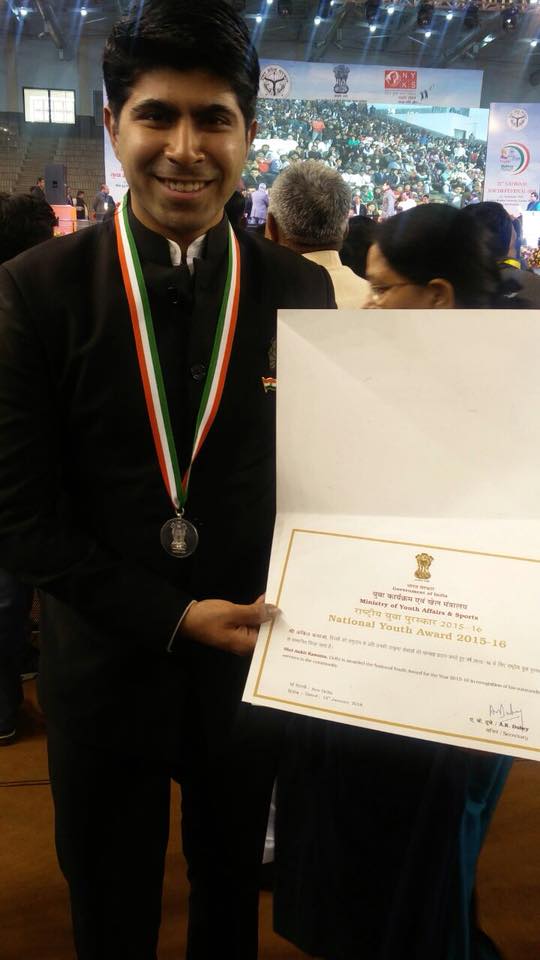 Ankit's latest honour follows the recognition of a Queen's Young Leaders Award, presented to him by Queen Elizabeth II at Buckingham Palace last year. He has also been chosen as one of the United Nations Young Leaders for the Sustainable Development Goals.
He is committed to helping with the realisation of the United Nations Sustainable Development Goal 2, Zero Hunger. "The National Youth Award will put faith in the minds of people (especially young people) that real social problems can be solved by people at large, starting with small actions at an individual level," he says. "I hope to raise awareness among the general public and make them Hunger Heroes so we can finally consign the fundamental social problem of hunger to the history books."
The SDGs are "like the light at the end of the dark tunnel", he argues, that inspire people to come together and work for the greater good.
"At a time when the world has more young people than ever before, there is a need to inspire them and connect with their unfathomable energy and help them go beyond themselves in pursuit of solving critical problems," he says. "The SDGs have been very crucial in instilling a sense of common purpose in young people to think of social problems as their very own."
Life could be very different for Ankit, 26, who seemed destined for a career as a global business adviser. But his life trajectory changed when, after two years working in that field, he attended a celebrity wedding along with 10,000 other invited guests.
Amazed by the sight of 35 different cuisines laid on at the feast, Ankit was intrigued by what happened to the food that had not been consumed. On investigation he discovered that the equivalent of 5,000 meals was thrown into waste bins.
He founded Feeding India, which has adopted the slogan "Be a Hunger Hero: You Need to Be Strong, To See What's Wrong". It aims to redirect some of the 40 per cent of all food that goes wasted in India and use it to feed some of the 200 million who go hungry every night, reducing the toll of 1.3 million children who die from starvation in India each year. Through its Feeding India Magic Wheels Program it provides the refrigerated vehicles that deliver the food to people who need it.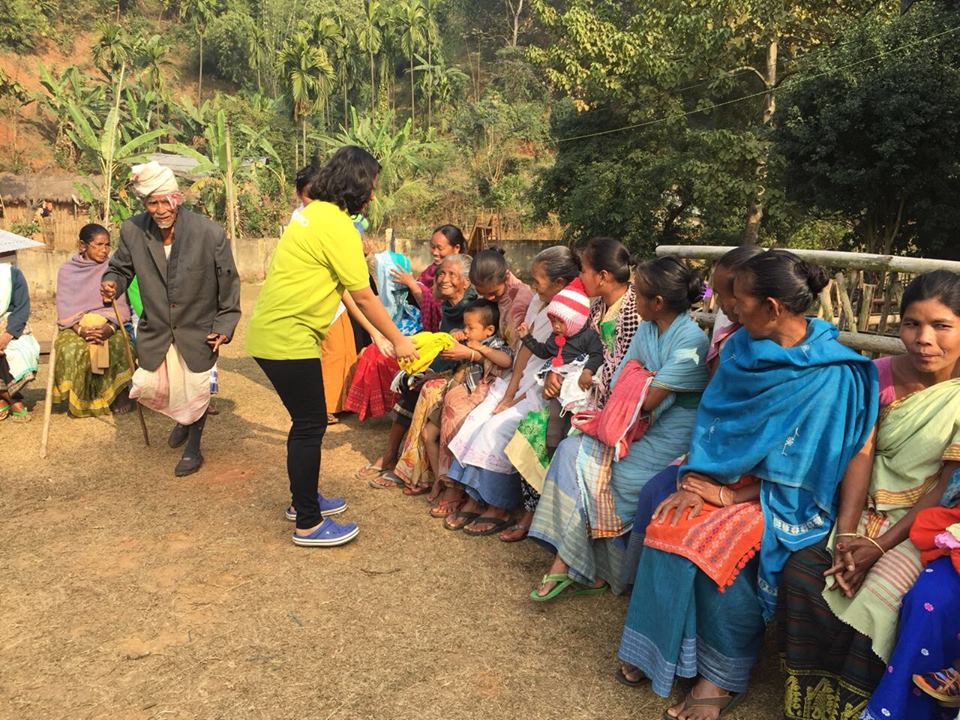 "The biggest challenge at Feeding India has been raising awareness and changing the mindsets of people towards not wasting food," Ankit says, remembering how "no one helped" when, more than three years ago, he began calling at restaurants door-to-door, asking for food donations.
"They had never heard of the concept of redistributing extra food and using it to help hungry people - everyone seemed to think that throwing tons of extra food was normal and solving hunger was something that the government or NGOs should be doing," he recalls.
"Feeding India is changing that, but there is much more to be done."
Get in touch with Ankit: